Following the highly anticipated commercial launches of Samsung's Galaxy S6 Edge+ and Note 5, the Android race has essentially come to a standstill. No one goes in, and no one goes out, until the fall floodgates open, with Sony, HTC, LG and Huawei among the tier 1 device manufacturers looking to take stores by storm during the holiday season using unannounced or, at least, unreleased gear.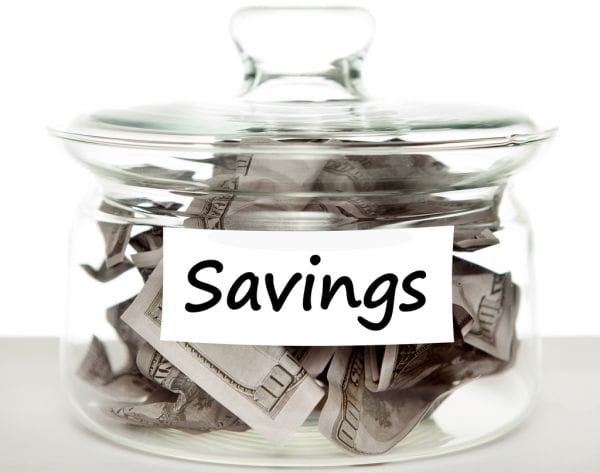 The downside of shopping for discounted smartphones, tablets, wearable gadgets and mobile accessories before events like Black Friday and Cyber Monday is pretty obvious. But you might be surprised to find out there are also upsides to getting a jump on your end-of-the-year spending.
For one thing, a few of the below items may vanish by Thanksgiving, due to their advanced age and sequel imminence. Others have barely seen daylight, and so, holding off even a few weeks, let alone months, seems unnecessary torture.
Last but not least, wouldn't it be nice to dodge the holiday frenzy for a change? Simply order what you need or want today, and get it on your doorsteps in 24 or 48 hours, absolutely no fuss required? Admit it, it sounds… peaceful.
This week's best smartphone deals
It's a given at this point we'll recommend at least one of the S6 – S6 Edge – Edge Plus – Note 5 group week in and week out. Today, it's the turn of the lesser expensive dual-curved model to shine, dangerously closing the price gap to the standard, non-edgy GS6.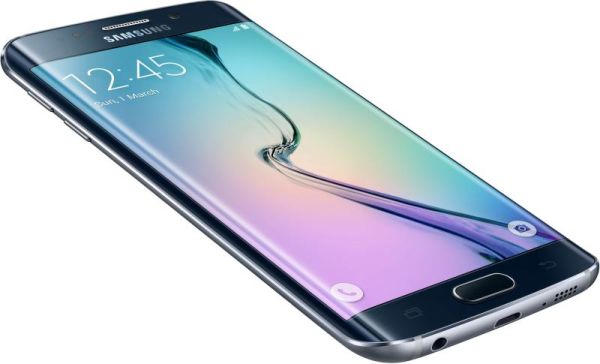 Can't think of any applicability for the avant-garde design? Buy it for the fashion statement then, as well as the enduring Exynos 7420 processing power, 3 GB RAM, and 16/5 MP camera prowess.
Another phone we've basically lost count of all the times we've endorsed. An instant classic. Different in almost every way from rival Samsung Galaxy flagships, and proud of it. MicroSD-capable, open to battery removal and replacement, slim-bezeled, subtly arched, excellent for both "normal" pic-taking and selfies, and above all, affordable by high-end standards. So much so that it may soon challenge the likes of the OnePlus 2 and Moto X Style.
We don't have to remind you we've seen it go for less on eBay, but 300 bucks is hardly an extravagant ask, considering you get a Quad HD 5.5-inch display for the money, plus a 75 percent screen-to-body ratio, Snapdragon 801 SoC, 3 GB RAM, 3,000 mAh battery, Dolby mobile sound enhancements, and 13 MP dual-LED flash rear cam. Hurry, as inventory is likely running out.
One last oldie but goldie in danger of extinction. Granted, it feels pricey, with a ho hum 720p panel in tow, "only" 2 gigs of memory, 2,600 mAh cell, and 2.2 MP front shooter. But if you're a fan of easily pocketable phones, you still can't do much better… until the Z5 Compact goes on sale.
Besides, the 20.7 MP main photographic unit is outstanding, and the water protection, with or without limitations, unique.
Android 4.4 KitKat?! Thanks, but no thanks… is what we'd say if we had a better choice for 70 clams, LTE speeds included. But we don't, given the newest Prevail model is also HD Voice enabled, and packs 64-bit quad-core Snapdragon 410 punch.
Never heard of this oddly named Tribute Duo? You may not forget it very easily now, seeing as how it offers 5.1 Lollipop goodies, quad SD410 muscle, and a simplified rear physical button design.
Tablet deals and steals
We know the branding is confusing, but try to keep your eyes on the price. That's fifty American dollars, free of contractual obligations, no strings attached (aside from "special offers"), or $250 for a six-pack, which you can share with friends or family come Christmas.
Trust us, Santa Claus isn't going to bring you a superior deal. Not when the world's cheapest brand-name slate provides quad-core power, expandable storage, and up to seven hours of continuous "mixed" use between charges.
The lesser yet bigger brother of the Fire HDX 8.9 squeezes into a slimmer package than ever before, also lets you use microSD cards, and can last a little longer without hugging a wall. Not to mention the software experience is way closer to stock on Fire OS 5 "Bellini."
We covered everything there was to cover about the 10 incher last week, when we deemed it a bargain… at $263 (!!!). Now, it's 70 clams cheaper.
Top low-cost wearable purchases for the week
We won't act as if this is one of those great Apple Watch slayers. Thankfully (for Fitbit), it doesn't have to be, at under $90, lacking advanced smartwatch functionality, but promising to accurately track your calories burned, stairs climbed, steps, distance covered and sleep quality, then delivering all the important stats and goals to both Androids and iPhones.
Only slightly costlier than a rudimentary fitness band… or clip, this ancient, physically unattractive intelligent timepiece pulls notifications from your handheld to your wrist, and displays Google Now cards on a rectangular 1.65-inch 280 x 280 glass, kept alive by a Snapdragon 400 chip and 400 mAh juicer.
You can wear it on your wrist (with an optional strap), or hang it to various clothing items and accessories, and hands down the key selling point is the unobtrusive, slim, tiny body. You'll literally forget you're using it, until it's time to check your daily progress towards losing weight, simply getting fit or sleeping right. Obviously, it's cross-platform-compatible too.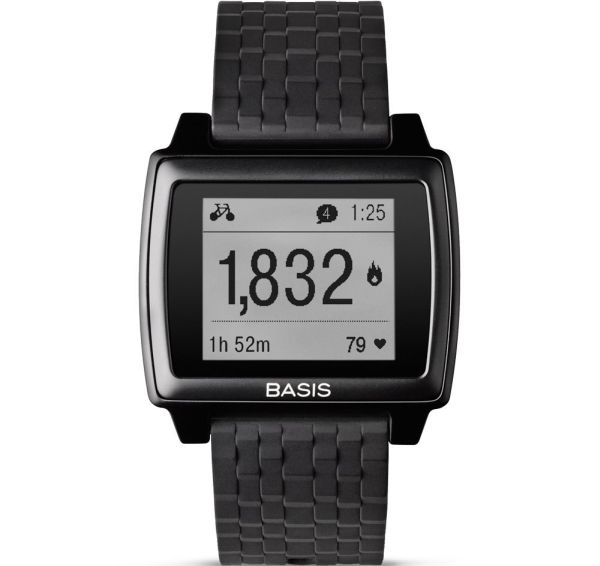 Billed as the "ultimate fitness and sleep tracker", the Peak kinda sorta looks like a smartwatch, only uglier, bulkier and stiffer. But the monochrome low-power LCD screen is the best of both worlds, presenting your notifications, texts, emails and reminders on a large enough surface while at the same time helping the battery stay on for up to 4 days.
The part fitness band/part smartwatch hybrid is also "safe for swimming", i.e. water-resistant to 5 ATM, and it monitors your heart rate 24/7, no separate accessories needed.
Mobile accessories on the cheap
Speaking of accessories, this cord-free charging station does what you expect with little to no fuss, minimal effort, and no compatibility issues. If you have a QI-enabled phone, any QI-enabled phone, and want to get rid of pesky cables, this 0.3 inches thin, 8.9 ounces contraption is definitely the way to go.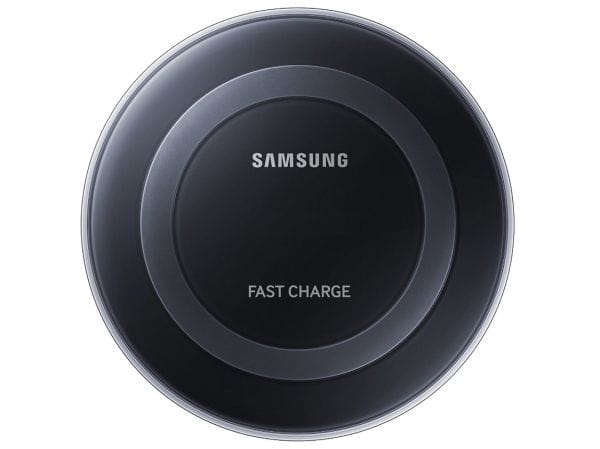 Erroneously ranked #1 in new MP3 player car cradles & mounts Amazon releases, this does what the name suggests, and it does it well. Alas, the only gadgets that support fast wireless charging technology at the moment are the Samsung Galaxy S6 Edge+ and Note 5, capable of going from 0 to 100 capacity in around two hours.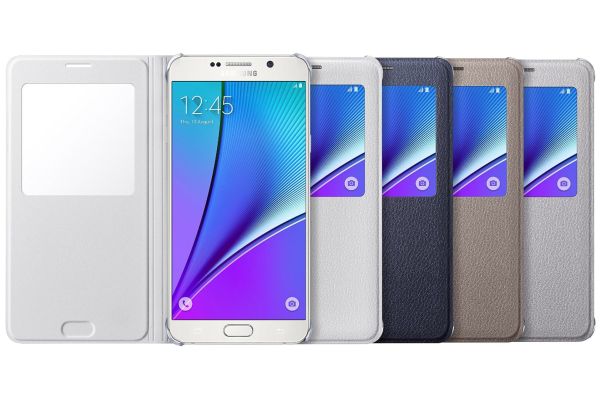 Why buy third-party covers when you're sure this protective accessory fits your fancy new phablet like a glove, and keeps it shielded against scratches and (light) drops in style? Yes, it's a tad expensive, but can you put a price on quality?
This Bluetooth headset targets professionals who want to have their hands "clean" and free while talking on the phone, with state-of-the-art noise cancellation, voice alerts, Smart Sensor technology, QuickPair functions, 6-hour autonomy, and so on, and so forth.
We will receive sales commission if you purchase items using our links.
Learn More
.