The back to school discount season is effectively over, IFA 2015 feels like a distant memory, the new iPhones and iPad Pro are official, and most Android device manufacturers have themselves debuted their holiday weapons.
Except for HTC, that is, possibly LG too, plus Google and Huawei, not to mention Microsoft, and whoever might be gracious enough to help Redmond get Windows 10 Mobile off the ground. When we put it that way, it certainly appears there's a lot on the horizon for gadget lovers, and we haven't even mentioned the Galaxy S7, or HTC's radically redesigned O2.
Of course, if you let the "next big thing" influence you into holding off a new Android purchase, the cycle will go on and on, and you'll never buy anything. Besides, as fall competition heats up, it's raining hot deals over at Amazon, and it'd be a shame to miss out on the following:
This week's top smartphone promotions
We realize it may appear silly to call the $700+ dual-curved Sammy flagship a bargain, but since the iPhone 6s Plus starts at $749 with a humble Full HD screen, 2 GB RAM, and 12 MP rear camera in tow, the bang for buck factor of the S6 Edge+ feels irresistible.
Remember, what you're getting here is a one-of-a-kind Lollipop phablet, stylish and curvy, yet tough as nails, with Exynos 7420 power, 4 gigs of memory, Quad HD Super AMOLED glory, 16 and 5 MP cams, as well as 3,000 mAh battery juice.
Once upon a time sold for a whopping $650 outright, the soon to be refreshed stock Android giant is desperate to finally break into the mainstream, and thus sticks to the heavily reduced tag from a couple of weeks back.
Probably not for long though, as the Huawei-made sequel is nigh, and Amazon inventory is running short, with 9 to 11 days now listed as a shipping date approximation for the cloud white 32 GB version.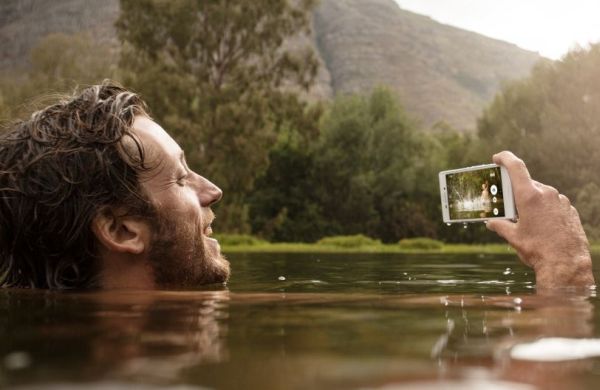 While waiting for the Japanese OEM's clarification on the matter of Xperia Z5 waterproofing, maybe we can get you interested in the increasingly affordable M4 Aqua. Based on the name, this upper mid-range 5 incher should really let you take photos underwater, and swim without worries up to 30 minutes in 1.5 meter depths.
It's obviously nowhere near as high-res as the Z5 Premium, but 2 GB RAM, an octa-core Snapdragon 615 chip, and Android 5.0 software make the Xperia M4 Aqua a very smart sub-$250 buy.
Typically available for close to $200 on prepaid plans, and recently trimmed to $150 or so, the pen-wielding big guy has dropped to Moto E levels of extreme budget friendliness, despite rocking robust specs such as 720p screen resolution, quad-core punch, 8 and 5MP shooters, and a hefty 3,000 mAh ticker.
Significantly smaller and less powerful than the G Stylo, the second-gen Volt also lacks stylus support, but still manages to pull off a decent quality – price ratio at a Benjamin, thanks chiefly to a sharp 294 ppi 5-inch display, super-slim bezels, 5 megapixel selfie camera, 2,540 mAh cell, and pre-installed Android 5.1 Lollipop treats.
Tablet deals and steals
Before the iPad Pro could challenge Microsoft's business-friendly Surface Pro roster, an Android alternative failed to do so on account of being ridiculously overpriced. But that's no longer an issue, at least if you don't mind a pre-owned, like-new 12.2-inch Tab Pro configuration, which is gearing up to swap KitKat for Lollipop as we speak worldwide.
In addition to modern, silky smooth software, the gargantuan Galaxy Tab has expandable storage going for it too, as well as 2,560 x 1,600 screen resolution, 3 gigs of RAM, and up to 13-hour endurance between charges.
Known to some of you as the 5000 Series, this versatile 10 incher can seamlessly transform into an extra-productive mini-laptop aided by a keyboard sold separately. Even in tablet mode, it stands out with a nine-hour battery life, 32 GB internal storage (microSD card slot also included in the equation), Full HD+ panel, Intel Atom processing power, Android 5.0, 2 GB memory, and stereo speakers.
It's not easy to recognize one ZenPad variant from the other half a dozen models, but at less than $170, you can probably guess this isn't among the highest-end configs. It's a lowly contender for the not-so-successful iPad Air 2 in every department but one – RAM, where it actually matches Apple's 2 GB non-Pro propositions.
Do you like your slates smaller, more compact, and easier to carry around, at the risk of mistaking them for oversized phones? Then pray Amazon doesn't run out of Iconia One stock soon, or that the e-tailer shall replenish it before long, and keep the price tag as is, with Intel inside, ample digital hoarding room, and a slim design.
Wearable bargains for the week
$55 cheaper than the entry-level, non-metallic Pebble Time, the OG Steel remains a nice choice for unpretentious wrist-worn gadget enthusiasts, shining in build quality, battery life, water resistance, and doing a decent job of bringing your vital Android notifications from the pocket to the hand with little to no effort.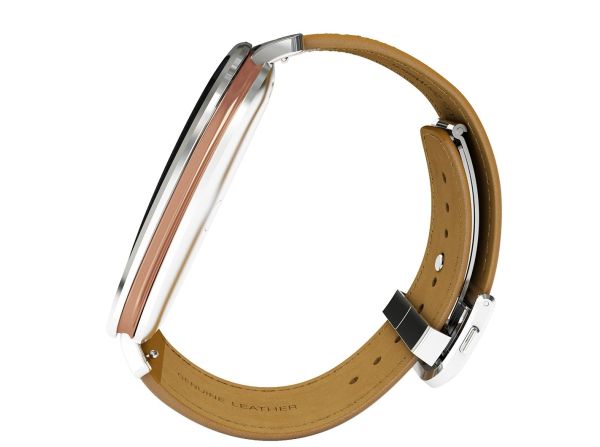 Let's face it, the follow-up isn't much of a step forward. Not as far as capabilities go, and not from an aesthetic standpoint. It's good there's a choice now between two sizes, but if the original fits and feels good on your wrist, do not hesitate to grab it, as it looks cool, and offers all the Android Wear essentials.
Far, far prettier than the IFA-announced Go Watch, this Android and iOS-compatible timepiece is likely the cheapest of its circular kind, with water and dust protection also part of the package, not to mention all your fundamental fitness features: steps, calories, sleep and heart rate tracking.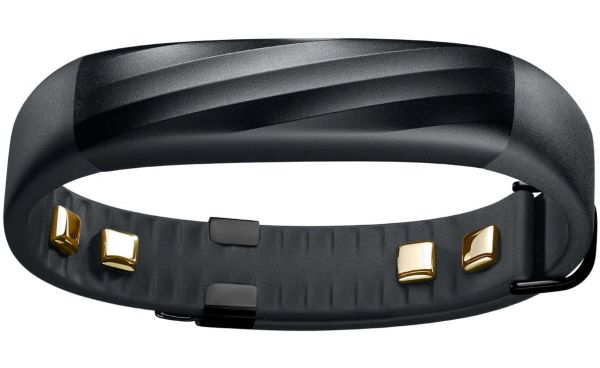 The massive discount on one of the most popular activity trackers around may feel too good (and hefty) to be true, and in under 24 hours, it'll be gone. So, act soon, and get your copy of the "world's most advanced health tracker", with personalized Smart Coach guidance, one-week autonomy, and a remarkable host of fitness monitoring functions.
Don't look at this through your adult eyes. Look at it as if you were four years old again. Still ugly? Well, it's as inexpensive as an inanimate doll or action figure while getting your kid moving in a fun, interactive, engaging way. The parental controls are of course a key selling point, and the fitness band is water-resistant so as to keep up with your naughty munchkin.
Mobile accessories on the cheap
While people were never really charged 100 bucks for a pair of rudimentary earbuds, we wouldn't be shocked to see TaoTronics and Amazon soon up their ask to $50, give or take. Perfect for running, jogging or exercising, the cable-free headphones provide 5 hours of continuous talking or music time, with CVS Noise Cancellation 6.0 technology, as well as a quartet of sound quality-improving drivers.
This external power bank is ultra-low-priced, super-tiny, ergonomically designed, robust, and above all, capable of getting your Samsung Galaxy S6 Edge+ from 0 to 100 percent battery capacity in one go. Enough said!
Made for talking, not listening to music, this is a professional-looking contraption, it's lightweight and easy to use, backed by an 18-month warranty, and endowed with active noise cancellation, high-clarity sound, as well as four-hour endurance.