It's a new day, it's a new dawn, it's a new week, and we're feeling… like shopping. As we do essentially every beginning of the week, when work has that overwhelming, suffocating, hopeless vibe and you could use any distraction you can find.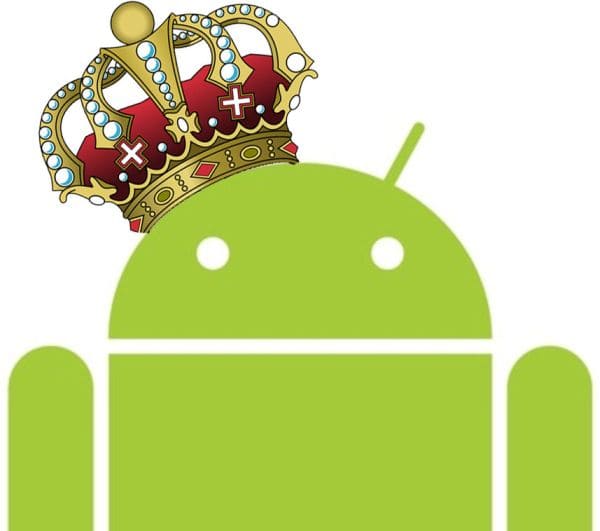 A spanking new powerhouse Android smartphone, perhaps a dirt-cheap backup handheld, soon-to-be-replaced but nonetheless respectable tablet, basic yet beneficial fitness tracker, fancy advanced smartwatch and, last but not least, one or two mobile accessories to go with all the above.
Of course, you'll have to wait a couple of days for Amazon to ship the hope-inducing entertainment devices, during which time you and your employers will be surprised to realize formerly strenuous tasks start feeling like a breeze and every business predicament is figured out almost instinctively.
It's the eagerness effect, making everything tolerable and life just a little bit sweeter. Win-win, right? For hard-working bargain hunters, their challenging supervisors, as well as Amazon and Android gadget manufacturers. Without further preface, let's dig in:
This week's best smartphone deals
After a slew of successive discounts on Sammy's latest non-edgy flagship, the time has finally come for the dual-curved incarnation to also drop to a more affordable level. Well, sure, affordable might be a bit of a stretch, but $700 is definitely a lot better than $900 or $800.
Clearly not a great sign for the Korean OEM's financial outlook, the reduction is obviously tied to the imminent arrival of the S6 Edge+ and the ensuing confusion regarding the high-end Galaxy roster. Still, aside from the Note 5, and maybe the LG G4 Pro, no Android shall eclipse S6 Edge's brawn this year, so if you're into non-phablet mobile juggernauts, it's time to cough up the moolah.
Everybody knows that the aftermath of a product introduction is the ideal moment to purchase… said device's ancestor. Now, the Bello II caters to selfie addicts with a fairly nice front-facing camera, but the OG L Bello also provides decent bang for your buck at sub-$170.
Specifically, a large 5-inch IPS screen (granted, low-res as hell), quad-core 1.3 GHz MediaTek processor, 8 MP LED flash rear snapper, massive 2,540 mAh battery and, unlike its successor, snazzy, rear button-including construction.
A veteran player in a whole different league, the 2013 N5 should soon get a long overdue sequel. Meaning further cuts may be on the way… or extinction. It's probably wise not to take the risk, and "settle" for the vivid 5-inch Full HD display, silky smooth Lollipop UI, beefy Snapdragon 800 SoC and 2 GB RAM of the always young two-year-old.
Can't afford the second-gen Motorola Moto G? Though smaller, lower-res and running ancient KitKat, this Desire-series old-timer is a not-too-shabby budget rival, with a very attractive design, BoomSound speakers, quad-core CPU and sizable battery.
Would you look at that, the proudest steed in LG's all-accommodating stable already costs only a little over five Benjamins. Blame that on heated competition, or maybe the extremely nigh G4 Pro. Or don't blame it on anything, and cherish it! How great is it you're able to score such a beautiful leather-clad slab for around $300 less than, ahem, opposing fruit-themed spearheads?
Tablet bargains
Remember what type of equipment 80 bucks used to procure you one or two years ago? Very rudimentary, to say the least. Now, this 7-inch Lenovo can apparently last up to eight hours between charges, even though it's slim, sleek and quad-core. Awesome first-time "laptop replacement", don't you think?
Needless to emphasize this isn't just bigger than the A7-30, it's handsomer too, and offers up-to-date Lollipop goodies. Plus, quad-core Snapdragon 400 power, 16 GB internal storage (!!!), microSD support (duh), 1 GB RAM and a 5 MP rear camera.
Yes, it's used and therefore "risky", but it's covered by a 90-day manufacturer warranty and so ahead of its time in the hardware department that the second-gen will no doubt have trouble standing out. Seriously now, what more do you want from an Apple iPad Air 2 "killer" than this bad boy's impressive 2,560 x 1,600 Super AMOLED screen, octa-core Exynos 5 chip, 3 GB RAM and fingerprint scanner?
Feel fingerprint recognition is gimmicky, and find LCD quality adequate? Also, do a couple of gigs of random-access memory suffice? Then why go refurb when the brand-new Tab Pro is so reasonable?
Android-compatible wearables on the cheap
Another gizmo with a follow-up nearby, this "smart fitness coach" is dangerously close to oblivion. And it's clearly not a match for its successor as far as capabilities go, but it's arguably better-looking and, overall, it does what sports fans need it to – accurately monitors a bunch of activities, distinguishes between them, and even uses a complex AI to train and guide you in a path of self-improvement.
Also a fitness enthusiast favorite, the stylish Garmin watch isn't adept at pulling notifications from smartphones, alerts, messages and whatnot. On the decidedly bright side (literally), the color screen looks amazing. And the built-in GPS support truly has best-in-class material written all over it, as you'd expect from a Garmin product.
It's a "full-on" smartwatch, so it excels at the whole displaying info via a synched handheld affair. Then again, it's not a battery champion by any means, and strictly from an aesthetical standpoint, it lacks a certain je ne sais quoi. It's not ugly, it's simply not terribly attractive either. Hard to choose between this and the Forerunner 220, eh? Well, it all depends on what your primary use for a wearable is.
Mobile accessories deals for the week
Typically, we wouldn't think of recommending pre-owned accessories. Because typically, they're cheap enough out the box. Not this premium, virtually unbreakable, ultra-compact, "amazingly clear", rich and immersive wireless Bluetooth speaker. This one's usually $300, occasionally $220 or so, and at less than $130, a "certified" steal in graphite hex and white wave color schemes.
We've been pretty vocal about our aversion to vulgar selfie sticks on several occasions in the past, but if you go this tasteless route, at least do it right and buy one that's inexpensive, versatile, Bluetooth 3.0 compatible, Android 4.2 and up supporting, plus equipped with a very practical Wireless Bluetooth Shutter system.
No matter how hard we tried, we could never pay this 5-point adjustable, long-lasting, sweat and humidity-eliminating, HD audio-boasting contraption a higher compliment than highlighting its number one best seller title in Amazon's Bluetooth cell phone headset ranks. Granted, not every customer had words of praise for the S11-Flex HD in their reviews, yielding an average score of 3.5 stars, yet at 50 bucks, the headset is definitely worth a try.
Backed by a lengthy 18-month warranty, capable of juicing up even your beefiest phone twice and protected against overcurrent, overvoltage, overload and short circuits, the external charger inspires the most admiration with its subtle, straightforward design and 245 grams (!!!) weight. That's got to be a lightness record, considering the towering capacity.
We will receive sales commission if you purchase items using our links.
Learn More
.