Wake you up when September ends? It hasn't even begun, and besides, the latter stages of August feel so much more fun. Mobile bargain hunters are spoiled with a number of clearances on products set to be refreshed as leaves start to fall, and power users need not spend fortunes on ageless flagships.
By ageless, of course, we mean a little older than the Samsung Galaxy S6 Edge+, LG G4 or Watch Urbane, slightly less impressive and flashy, but perhaps far superior from a quality – pricing ratio standpoint. Don't take our word for granted, and stay tuned as we once again gather the best discounted troops for the week:
Smartphone deals and steals
$328 isn't $290, but Amazon isn't eBay either, and the promotion also has no visible expiration date attached. Technically part of the early 2015 wave of Android heroes, the second-gen "banana phone" feels closer to 2014 flagships, starting off with 2GB RAM and sporting a 5.5-inch Full HD screen.
Of course, the panel is beautifully and futuristically curved, you get 32GB internal storage space and microSD support, the 13 MP rear camera provides dual-LED flash, and the 3,000 mAh battery should be enough to get you through a full work's day. Not so 2014 now, huh?
This one doesn't feel old, it is old, having been released in the fall of 2013 and finally looking for a sequel by October. Why spend $300+ on an archaic slab of silicon? Because it's Android 5.1 upgradeable, for one thing, and likely due for a subsequent 6.0 Marshmallow promotion before long.
Also, you can't put a price on the OG N5's history, its build quality and the perfect blend of stock software and… respectable hardware. Even by today's standards, Snapdragon 800 power, 2GB RAM and Full HD 5-inch resolution ain't half bad.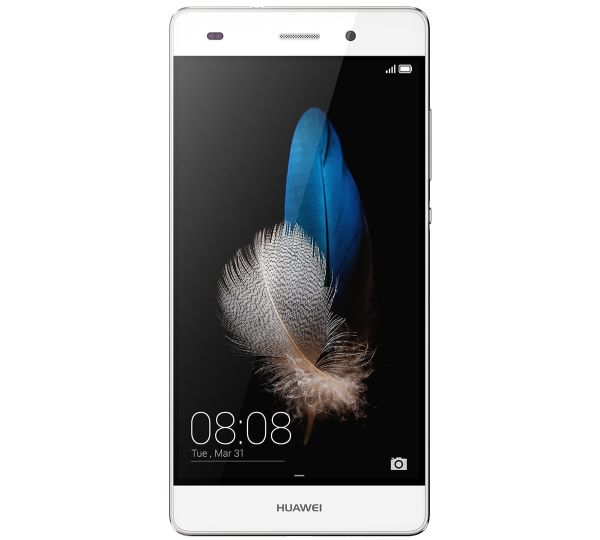 We're not yet ready to forgive Huawei for snubbing America as they spread the P8 and P8 max love, but the P8 lite's better and better bang for buck sweetens the blow a little. This unibodied metallic hunk would have knocked everybody's socks off a few years ago, with a 7.7 mm wasp waist, 5-inch 720p IPS LCD panel, home cooked octa-core SoC, 2 gigs of memory and 13 MP dual-LED flash rear camera.
Now, it's a decidedly mid-range gizmo, but boy, does it look handsome!
We'll be honest with you. At $300, the M4 Aqua was not worth it. For 30 bucks less, it's hardly a bargain, but it's clearly more enticing. It's waterproof up to 1.5 meter and 30 minutes, Full HD-capable on a large 5-inch piece of LCD glass, quad-core-endowed, Lollipop-running and great both for "normal" photos and selfies, courtesy of 13 and 5 MP snappers.
Posh Mobile?!? They haven't been around for long, have they? Little more than a year, for the record, which isn't enough time to build a reliable brand or any sort of reputation without the social media skills of OnePlus.
Let us inaugurate some word of mouth then, as the Ultra 5.0 LTE shames sub-$100 rivals, with LTE network speeds, a 5-inch HD display, quad-core Snapdragon CPU, 1GB RAM, 2,230 mAh battery juice, KitKat software and 8 MP/2 MP cams. It definitely warrants a few test drives, out of curiosity alone. Who's in?
Best tablet deals for the week
The follow-up has literally just been unveiled, and it's so much better in essentially every department, from screen resolution to random-access memory to processing power. It's no wonder therefore the OG has become irresistibly cheap, what with its sleek looks, spacious ROM, Lollipop readiness and decent battery life.
The ruler of the "slowly decaying" PC landscape is desperate to breathe fresh air into its mobile portfolio, and when the wow factor is missing, your only shot at glory is an ultra-low price point. $99 feels a-mazing with 8 inches of HD glass in the equation, as well as Lollipop treats, 16GB data hoarding room, 8-hour endurance between charges and stereo speakers.
The differentiating factor is in the name here, i.e. versatility and adaptability to various user modes. A multitasking beast, the compact Yoga also lasts an eternity on a single charge and offers top-notch photography muscle, plus a sound system for the ages.
Smartwatches and fitness trackers on the cheap
How many times have we recommended the circular Moto 360 as the ultimate budget-friendly Android Wear purchase in these regular deal roundups? Five, ten times? It's not enough. Especially when it uses such premium materials, the watch is a no-brainer buy at 150 clams. For men and women, which is not what we can say about most of the 360's competitors.
Powered by Tizen, not Android, but compatible with a slew of Samsung-made Android phones and tabs, the Gear Fit obviously focuses on fitness, motivating its owner to stay healthy and tracking your vitals throughout the day.
Unlike the vast majority of sub-$100 activity bands, this one sports a pretty large, colorful and sharp Super AMOLED display. Good for looks and notifications, bad for autonomy.
The "fitness superwatch" looks a little awkward and bulky, and isn't very advanced in the whole communicating with your smartphone area, but is the equivalent of the Holy Grail for sports nuts. It accurately monitors steps taken, distance traveled, calories burned, active minutes, not to mention heart rate and sleep quality. And it's able to distinguish between running, biking, cross training and cardio workouts.
Yes, it's pricier than a Moto 360, but that's because it gets certain jobs done better.
In a nutshell, this is the poor man's Surge, with a much smaller screen, no HR functions and a general lack of pizazz. But it's a measly Benjamin!
Mobile accessories promotions
In the market for an unlocked handheld or slate compatible with the nation's number one "Uncarrier?" You'll also need a SIM card, and possibly, standard to micro to nano adapters. Here, you get them all for almost half their typical tariff.
No weekly deal roundup without at least one super-affordable external power bank! Those are the unwritten rules, and for the umpteenth time lately, RAVPower makes the cut, with a speedy, elegant, intelligent and universally compatible juicer.
How large is 6,000 mAh? Plenty to fully charge the Galaxy S6 twice, and still have a little something left in the tank.
Small, low-profile and decently powerful, this headset lets you listen to music without standing out too much, as well as wirelessly receive and reject calls, and send messages to people you want to ignore using simply your voice and an ingenious text-to-speech engine.
360-degree stereo sound, built-in omni-directional microphone, 33 feet wireless range, up to 10-hour battery life, a high performance bass subwoofer, 5-watt amplifier, 52 mm driver and CSRTM Bluetooth chipset. That's some high-tech speaker right there!
We will receive sales commission if you purchase items using our links.
Learn More
.