Summer break isn't over just yet, and until the fat lady sings (or the bell rings), you're advised to make the most of whatever precious time off you have left. The leaves haven't begun to fall, the weather is still terrific, so go out there and sip your Mai Tais on the beach all day long, party all night long and… shop in between.
You don't need an excuse to buy discounted Android gear, but let's say you're starting to feel the autumn blues. The pressure of hiking your GPA close to Ivy League standards. Hormones. Anything goes in love, war and shopping.
In a way, today's roundup of the best mobile deals for the week is an extension of the recent back-to-school smartphone catalog, with a separate post dedicated to classroom-friendly tablets incoming.
This week's top smartphone bargains
While waiting for Huawei's predictably inexpensive sequel, Moto's OG feels like a smarter and smarter buy by the day. After all, it's got fully stable Android 5.1 Lollipop software now, and the 6-inch Quad HD AMOLED screen, quad-core 2.7 GHz Snapdragon 805 SoC, 3 GB RAM and 3,220 mAh battery are as impressive today as they were when the N6 first saw daylight.
If there's one thing we can't wait for Huawei to improve, that's definitely the mediocre (by high-end standards) 13 and 2 MP cameras.
To be honest, we were expecting a steeper price drop here on the heels of the S6 Edge+ and GNote 5 introductions. Then again, neither actually follows in the footsteps of this non-edgy 5.1 incher. This conventional but beautiful Exynos 7420 powerhouse with essentially the same internals as the extravagant GS6 Edge+, save for a trivial gig of RAM.
Sounds like a decent deal to us at below $550.
What can low-cost unlocked gear master BLU pull out of the hat for one measly Benjamin? A monster 3,000 mAh battery, somehow squeezed into a compact and slender 4.5-inch package measuring 8.9 mm in depth and tipping the scales at 149 grams.
A wonder of modern engineering, the Pure Mini unfortunately runs Jelly Bean, which overshadows a little the respectable quad-core MediaTek chip inside, the 16 GB internal storage space and 8 MP rear camera.
Is it worth 36 bucks more than the Pure Mini, considering it offers half the data depository and far inferior endurance? If you like your handhelds big, even slightly uncomfortable, then definitely. Plus, you get a newer, smoother version of Android, albeit not the overall smoothest – 4.4 KitKat.
A new arrival in Big Red's no-contract roster, the affordable 4.5 incher stands out with 5.1 Lollipop software, Blinkfeed and Sense 7 UI, as well as decent 8 MP/2 MP cams and 4G XLTE connectivity. That's plenty to justify the $90 tag, free of carrier agreements.
It's old, almost ancient to some, and it can't hold a candle to the latest entry in the Moto G franchise or above-listed low-end BLUs. But it's a perfectly fine little gizmo for first-time Android users, what with its looming Lollipop update, 1 GB RAM, microSD capabilities and widespread network compatibility.
Best tablet deals for the week
Just one word here: hurry! It's impossible to argue with this massive discount (30 percent), and although Amazon may soon refresh the entry-level 6 incher, last year's version remains a classic. With an HD screen, quad-core processing power, 8-hour battery, Dolby Audio and free unlimited cloud storage for proprietary content.
If Apple ever sold something like this, they'd probably charge three times as much. Perhaps more.
It looks expensive compared to the non-kid-targeted model, but the case surrounding and protecting the tablet is likely worth the price gap alone. And then you have unlimited, free access to content tailor-made for children for a whole year, excellent parental controls and, best of all, a comprehensive 24-month worry-free guarantee.
They break it, and Amazon replaces it gratis, no questions asked. How cool is that?
Headed to T-Mobile with LTE speeds added in the mix, the 8-inch Tab A is irresistibly cheap when solely equipped with a Wi-Fi modem, given it runs Android 5.0 Lollipop out the box, accommodates 16 GB of data locally, and is no slouch, thanks to a quad-core 1.2 GHz chip and 1.5 GB RAM.
How popular is this mid-range Lollipop 10-inch soldier? So much so that, right now, it's out of stock at Amazon. But you can still order it today, and get it shipped when available, which is definitely what you should do if the razor-slim bezels, quad-core S400 CPU, 1 GB RAM, 5 MP camera and 8,000 mAh battery feel good enough to occasionally play a game and do some homework on.
Wearables, wearables, wearables
The times are a-changing for Samsung's Gear portfolio of so far rectangular smartwatches and fitness trackers. The transition to circular form factors is nigh, so it's best to keep an eye on the squarish cellular-enabled Gear S. It's not particularly tempting at the moment, but it might soon become hard to refuse, at, say, $250 contract-free.
Don't think of the two-year-old Flex as old. Think of it as seasoned and distinguished. Some gadgets get better with age, especially as they get cheaper, and this thing reliably tracks your steps, distance covered, calories burned and active minutes, not to mention it monitors how long and well you sleep. It's (still) a winner, no doubt about that.
Mobile accessories promotions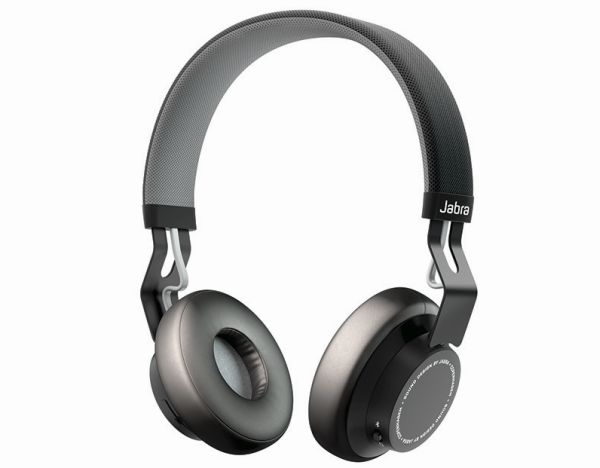 "Ultra-lightweight", adjustable and durable, these premium headphones provide up to 8 hours talk time/music time on a single charge, and the digital sound reproduction is flawless, courtesy of a system shortened DSP. Oh, and they're dirt-resistant too.
We'll be honest with you, we could recommend roughly a dozen much cheaper no-wire speakers that essentially do the same things as the Solemate Max, and deliver decent audio. But this beast is hands down the loudest, sharpest mo-fo in its price range, with two tweeters, two woofers and a custom-designed proprietary bass.
It also lasts a good 14 hours of aggressive use between charges, and supports NFC in addition to Bluetooth for easy smartphone pairing. Last but not least, it's guaranteed to withstand rain, shocks and dust contact.
You know how these things work. They're wireless, plug to your handheld or tab via USB and beef them up on the move. Them, as in more than one in the case of this gargantuan Deluxe power bank, which can charge your Galaxy Tab S 10.5, Galaxy Note 4 and Galaxy S6 no problem.
The 9.7-inch GTab A costs $298, and for the time being offers no carrier subsidy prospective, but aided by this ultra-versatile accessory, it's enticing nonetheless. You can shield it against bumps and scratches with the synthetic leather cover, plus keep it propped up for comfortable typing or video watching.
We will receive sales commission if you purchase items using our links.
Learn More
.