As the back to school season draws near (or revs up, depending on who you ask), students, parents and faculty nationwide enter this state of unproductive frenzy, where the quest for the ideal education and work tools seems never-ending.
We've all been there. Just as one settles on the "perfect" new smartphone, tablet, laptop or whatever, something "more perfect" comes up. Cheaper, more productive, handsomer or simply newer. You can't catch a break if you constantly put off a purchase decision, especially with Black Friday and Christmas deals on the horizon, so it's best to treat the process as if you would remove a Band Aid.
Just do it already, and then move on. Technically, you've still got around a month to go until school's in. But the sooner you pick your favorite Amazon bargain, the sooner the torment ends. The same goes for folks uninvolved in the academic system, who are randomly in the market for an affordable Android-powered or compatible handheld, tablet, smartwatch, fitness tracker or accessory.
This week's best Android smartphone deals
At first glance, the curved 5.6-inch phablet is too extravagant for the masses. At second… nothing really changes. The truth is, it's still outrageously expensive. But it's cheaper than ever before, and it's worth keeping an eye on after the looming debut of the S6 Edge+.
It'll no doubt get a hefty price cut, while the dual-curved S6 Edge+ is unlikely to cost a penny under $800. In case you need us to jog your memory regarding the Note Edge, let's bring up the super-sharp 2,560 x 1,600 pix res AMOLED screen, muscular Snapdragon 805 SoC, plentiful 3 GB RAM and 3,000 mAh battery.
This one goes out chiefly to parents of schoolgirls, who've long lost touch of their daughters' fashion and gadget preferences, but are willing to make an effort. Pink never goes out of style, friends and readers, and the GNote 4 is big, practical, swanky and… economical enough to check all the boxes required to qualify for a back-to-school must-buy title.
Not everyone can afford flagship Samsungs every fall, but for a fraction of the price, the Studio X is a fairly decent replacement. It's coated in black, white, blue, gold or pink, so you can make it your own, and the quality – price ratio is nearly unbeatable, with Lollipop software, quad-core power, an 8 MP LED flash rear cam and 720p 5-inch display in the mix.
Another robust budget-friendly proposition, the Desire 610 caters to hardcore audiophiles with BoomSound speakers and provides the promise of a respected household brand and excellent build quality. Otherwise, it's not a worthy contender for the Studio X or second-gen Motorola Moto G.
The age of diminutive "hero" phones may be fading, as the GS6 is yet to receive a Mini spin-off. Of course, Sony remains committed to compact powerhouses, and in its own way, LG wants very much to make flagship designs accessible.
Samsung? For the foreseeable future, you'll have to make do with the 720p, fingerprint-recognizing, waterproof GS5 Mini. Which, come to think of it, isn't half bad at sub-$300, quad-core Exynos chip, 1.5 GB RAM, 16 GB internal storage, microSD support and all.
Tablet steals for the week
Compared to other slates in the price range, the 7-inch G Pad is quite sharp (1,280 x 800 pixels), punchy (quad Snapdragon 400), lightweight (293 grams), long-lasting (4,000 mAh battery), and last but not least, silky smooth as far as software goes (Android 5.0 Lollipop).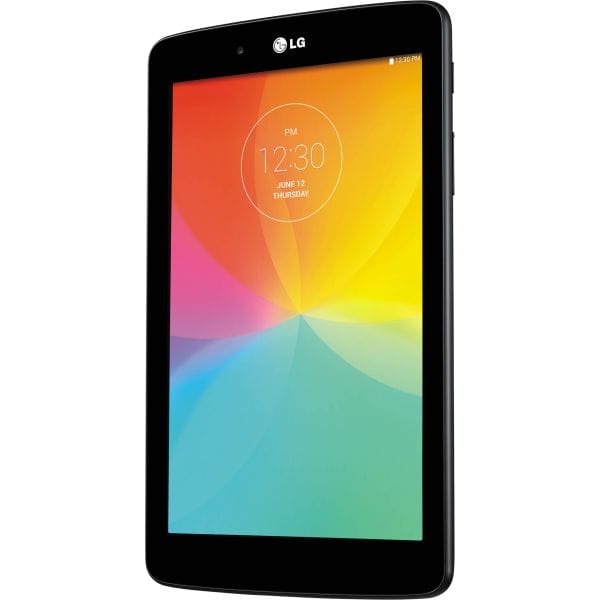 The same exact tab as above, only further endowed with 4G LTE connectivity and capable of accommodating twice as much data internally (16 gigs in total). Be careful, it may prove addictive for a young first-time user, so boundaries need strong enforcement. Homework first, on-the-go web browsing second.
Not as speedy as AT&T's G Pad when connected to the web, the T1 supports voice calls and is constructed out of aircraft grade aluminum for unrivaled durability. Also, it runs up to 10 hours between charges in continuous video playback. Neat!
Smartwatches and fitness trackers on the cheap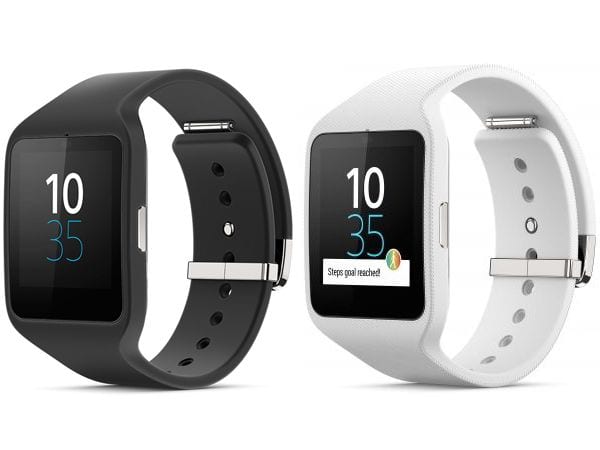 Likely due for a refresh soon, this somewhat crude Android Wear piece offers standalone GPS support and an array of sensors dedicated to tracking the owner's every move. It's half smartwatch, half fitness band, really, and if you disregard the design, it brings the best of the two worlds together.
It's practically ancient by smartwatch standards, fugly and unqualified to sport Wi-Fi on its own. But boy, it's dirt-cheap, even if pre-owned, and about as zippy as a $300 Watch Urbane, packing Qualcomm Snapdragon 400 heat.
In an ideal world, we'd never, ever recommend the Up2 over its big brother. Everything about the Up3 is better. Everything, save for retail costs, that is, given the Up2 is half as cheap. At 80 bucks, it definitely brings enough to the table, including Smart Coach fitness insights, a 7-day battery, splash-proof anodized aluminum case, very subtle overall design and Bluetooth 4.0 compatibility.
Mobile accessories promotions
Detailed in our recent roundup of best Android-enabled wireless chargers, charging pads and docks, the PowerPort continues to cost a measly $16, down from its list price of $59.99. Granted, it was never worth 60 bucks, but it's clearly a bargain at $15.99, with convenient LED indicator lights, Temperature Control and a power-efficient idle mode fighting energy wasting.
It looks… a little less tacky than most selfie wands out there, it's extendable up to 3.5 feet and adjustable to fit "almost any smartphone" in the world. Personally, I still hate it, but guess it could be a nice, thoughtful, low-cost back to school gift. If you maybe bundle a brand-new smartphone in, you can be a hero once the September melancholy kicks in.
It's wire-free, produces premium sound out of a Bluetooth 3.0 and up smartphone, and it's shaped… like a block. The SoundBlock in a nutshell, with Bass Enhance technology the only other detail worth mentioning.
Capable of taking hands-free tech to the next level, with voice recognition, and equipped with dual microphones for noise reduction, the headset is held in the highest regard by over 1,500 Amazon customers. Specifically, it's got a 4.2 star review average. Enough said.
Where do all the photos and selfies and Vines go when a phone's on-board storage can't fit them all? Either to the cloud, or a microSD card with up to 48MB/s read speed. Go on, choose the latter, it's convenient and cheap, albeit somewhat old-fashioned.