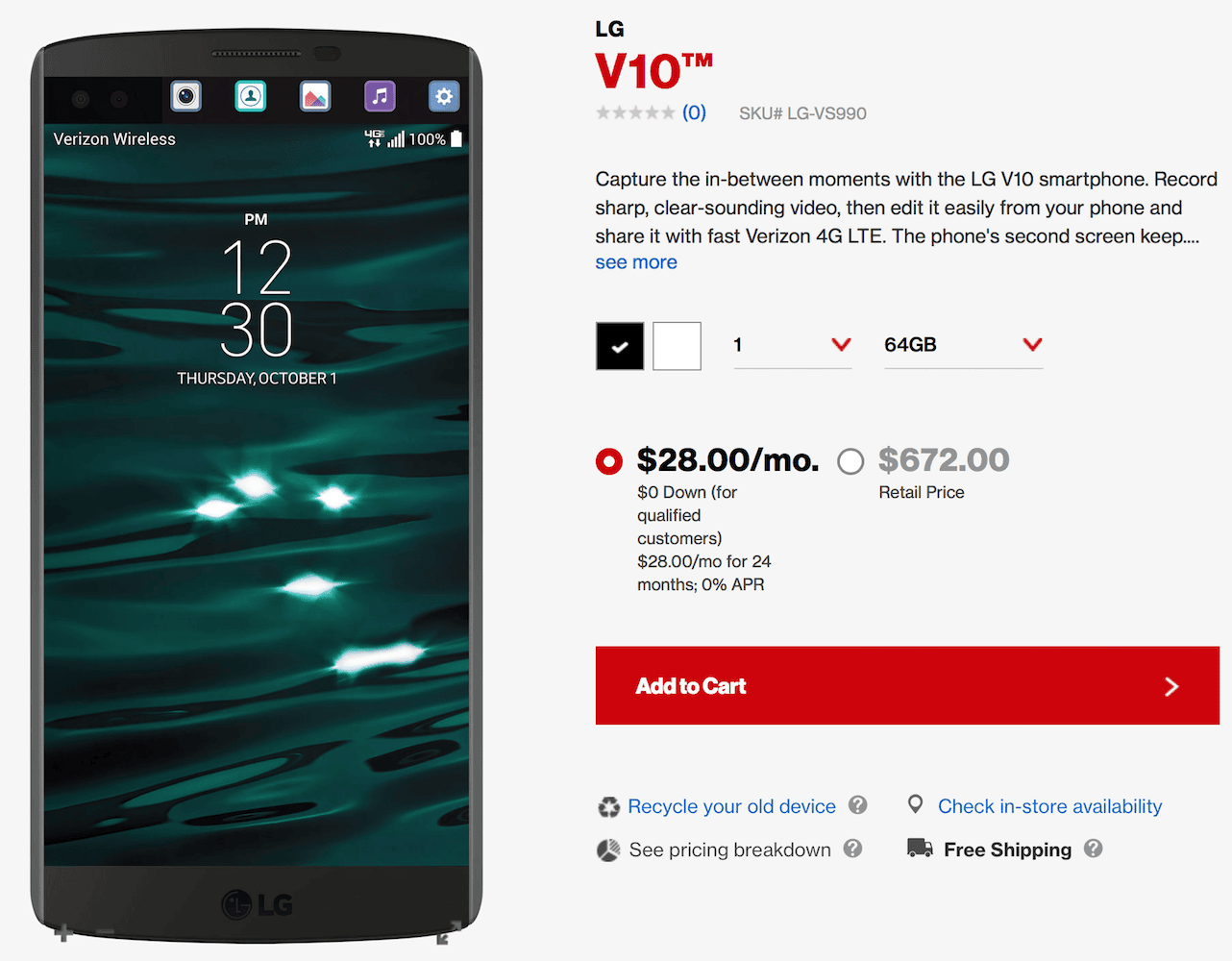 After launching on AT&T and T-Mobile earlier this week, the LG V10 has now come to Verizon as well. The phone costs either $28 per month for 24 months on an installment plan or for $672 at the full retail price.
The LG V10 represents a new smartphone line for LG, and it comes with excellent specs. It has a 5.7-inch QHD display, along with a secondary ticker-like display just above. It has a Snapdragon 808 processor and a 3,000 mAh battery that is removable, a 16MP rear camera with OIS, and a spot for a microSD card if you want to have more than the default 64 GB of storage.
Don't forget that whether you buy this device from AT&T, T-Mobile, or now Verizon, that LG is running a very good promotion for the device. When you register it through LG by November 15th, you will get a free 20 GB microSD card, a spare 3,000 mAh battery, and a charging cradle.
With the specs of the device and the promotion going on right now, the LG V10 is a very good option to get this fall. Will you be purchasing one now that it's on Verizon as well?
Source: Verizon via Droid Life