One of the most irritating, debated, often echoed and outright bogus myths of the 21st century retail world is the so-called post-holidays slump. Slump, slip, decline, recession, whatever, it's just not real.
Yes, some people tighten the belt after excessively spending during the holidays, and some retailers avoid January price cuts after slimming down their profit margins for Black Friday, Cyber Monday, Thanksgiving, Christmas, etc., etc.
But let's get one thing straight. Nobody in the retail business, from Amazon to Best Buy to Walmart, sells anything at a loss. No matter how incredible a deal might feel, they're always making money. In the short term, the long haul or, most of the times, both.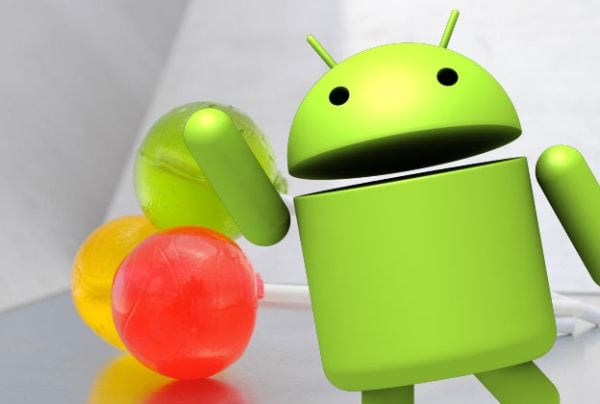 So there's really no need for them to cut back on discounts. Meanwhile, unless you went over your credit limit and are starting to pay your bills in blood, you don't want to stop shopping either. Reason number one – Valentine's Day is approaching. No. 2 – CES came and went, and all the gear refreshed in Vegas has to clear out. No. 3 – MWC is nigh, and everything to be refreshed also has to go before it's too late.
Last but not least, Amazon & co. are well aware of the inaccurate public perception regarding January, and going the extra mile to change your minds, and make you realize it is a smart idea to purchase post-holiday Android gear. Like these ten super-affordable items:
No typos there, although it's almost two years old, we're wholeheartedly recommending the original HTC One. Age is a valid deal-breaker squarely when it's reflected in a gadget's quality, and here, that's simply not the case.
Granted, the quad-core Snapdragon 600 processor is no match for 800, 801 or 805 units. And the 4 UltraPixel camera, I hope we can all agree, has been a bust from day one. On the bright side, the One (and only) has Lollipop decidedly on the way, a beautiful, forever young all-aluminum exterior, vibrant Full HD 4.7-inch screen, and 2 generous gigs of RAM under the hood.
And with the Hima, aka One M9, around the corner, how long do you think HTC will keep selling the phenomenal two-year-old?
It's not a matter of the G3 possibly becoming extinct soon, or a rehash recently dropping. It's just that we can't hope for the 5.5 incher to be further discounted the next few months.
There's nothing lower than zero on-contract, and outright, it's already amazing you can cough up less than four Benjamins and score a slim-bezeled giant with Quad HD screen resolution, S801 punch, a 13 MP OIS cam, and before long, Android 5.0.
This power munchkin is barely a year old, and Amazon's third-party partners are already confronting patchy availability. Keep in mind Sony never got US carrier backing for the S800-based 4.3 incher, and the thing could vanish into thin air like that. Poof!
Maybe you weren't paying attention. $280 unlocked!!! That's two hundred and eighty US dollars, for those of you having trouble reading numbers. Do you really need another reason to commit to the OG "banana phone" today?
Fine, there it is – the G Flex 2 just debuted, and LG probably halted the original's production, given it's a time and money-consuming process to manufacture curved handhelds, and $280 barely covers the assembly costs.
You didn't really think we forgot about you, lovely ladies, did you? Or men extremely in touch with their feminine sides. Or dudes looking to surprise their better halves this Valentine's. Trust me, the pink-coated Note 3 is the textbook definition of a gift for two, as its hardware makes it perfect for a quick, manly gaming session… when nobody's looking.
Octa-core Exynos processing power, 3 GB RAM, S Pen support, Full HD Super AMOLED 5.7-inch panel, 13 MP camera, 3,200 mAh battery. Nope, those aren't Note 4's specs. They're Note 3's, and once again, the advanced age is irrelevant for the phone's enduring greatness.
Yes, the second-gen N7 was at one point available for less for a short while. But let's not dwell on the past, and focus on a very near future when the 7 incher will be MIA. Gone for good, in fact.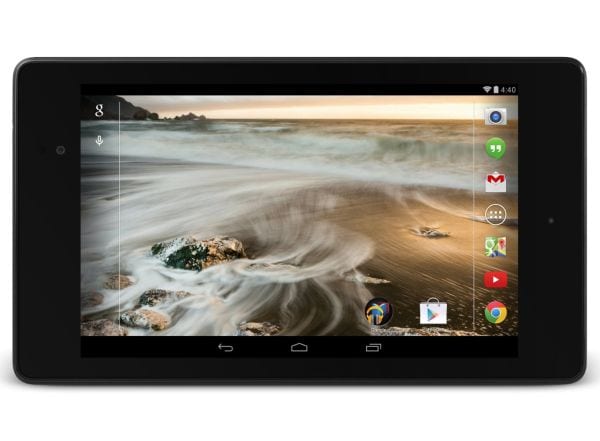 It could be a few months, or it could be weeks. Willing to take the chance? You might realize this is still the best compact, low-cost Android slate around, and possibly, the best iPad mini alternative, what with its FHD+ display res, Snapdragon S4 Pro SoC, and 2 GB RAM. It's a classic.
Again, we agree maybe the timing isn't ideal to buy this stock Android-running (instant) classic. But be happy it's easily procurable on Amazon, and consider it could be more than six months before prices drop further.
Yes, further, because initially, the N9 was $400 and $480 respectively. And what if Amazon decides to up the ask instead of lowering it, realizing how handsome, strong and speedy the Nexus 9 truly is?
An (unappreciated) gift from the gods of quirky, original, forward-thinking gadgetry. That's probably the best way to describe the Transformer Pad family in a nutshell, but we can't know how long Asus plans to keep it around before pulling the plug by popular demand.
That's a huge mistake, if you ask us, but it feels unavoidable. Offering (almost) all the productivity of a traditional mini-laptop, this 2-in-1 device can seamlessly switch from tablet to notebook mode, and it's shame so few people are down for that level of versatility. You're in though, right?
Even if it's probably best to wait, we're throwing this out there for you to remember in a few weeks. What happens then? The stainless steel model announced at CES rolls out, and this slightly less robust but extremely productive wearable should drop in the vicinity of $200. Most likely. Maybe. Hopefully. Ah, just go on and buy it now, it's pretty good at $240 as well.
A $10 discount may sound minor, almost insulting for prospective Moto 360 buyers. But can anyone remember seeing the 360 lower than $240 since it first went up for sale? Exactly.
And that's because you get what you pay for, and Motorola doesn't need to incentivize early smartwatch adopters. This bad boy is the world's current heavyweight wearable champ, and we highly doubt the Apple Watch can do anything about that. Maybe Samsung's Gear R… if it comes sans Tizen.