One can safely assume the decision to support iPhones on the Android Wear platform didn't come easy for Google. Always an endorser of diversity and choice, the search giant would love it if its customers only had to pick between hardware products built by sanctioned brands.
But iPhones make the mobile world go round, and in order to stop the Apple Watch from rapidly rising to similar popularity levels, the Android architects made a major compromise, indirectly giving their blessing to the arch-rival's main cash cow.
Cupertino likely accepted the "vote of confidence" without thinking twice, even if the Android Wear's cross-platform support could soon prove a double-edged sword for Tim Cook & co. Will "iWatch" sales linger, while LG, Motorola, Asus, Huawei and Sony, plus Samsung, Pebble, Microsoft and Fitbit get to see their market share grow?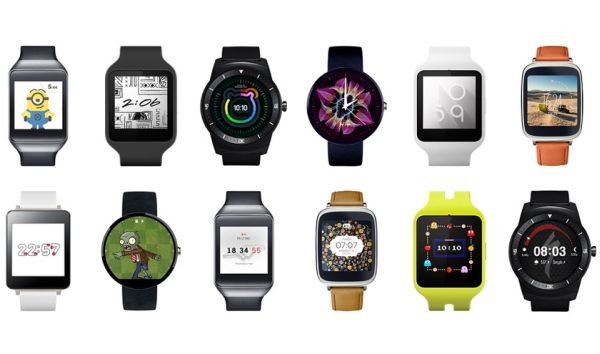 It's possible, at least if we have a say in this, and you lose your flock instincts, going for the wearable device that objectively looks better, not the one the crowds are recommending. Namely, one of the ten following Android-compatible smartwatches and activity trackers superior to the Apple Watch:
Until the 2015 Moto 360 and Huawei Watch become widely available stateside, this beaut remains the handsomest of its kind. It's perfectly round, unlike the boxy, rectangular Apple Watch, breathes strength through every pore, yet also elegance and slimness, courtesy of a 10.9 mm profile, and 66.5 grams weight.
Water and dust resistant, the Watch Urbane may soon spawn a high-res sequel, though at 320 x 320 pixels, it's already pretty sharp. And it lasts a while between charges, thanks to a 410 mAh battery.
Obviously eclipsed by its recently unveiled follow-up in style, autonomy and especially customization, the 2014 Moto 360 is cheap enough to stay in the limelight a few more months. Even in snazzy cognac leather, light metal and champagne gold metal versions, it sets you back around $150 a pop, which is peanuts compared to the "entry-level" $350 tag of the Apple Watch.
Mind you, this is one of the first Android Wear pieces that will offer iPhone synchronization functions, although it should still work better pulling notifications from a Moto X Style or Samsung Galaxy S6 Edge+.
Motorola Moto 360 (second-gen)
Only up on pre-order from Lenovo's daughter company, the polished men and women's 360 starts at $300, which feels excessive. Next to the OG, that is, not the clearly inferior and still pricier Apple Watch.
With a refined exterior, improved battery, a whole lot of size, case, bezel, band and face choice, we wouldn't be surprised to see Android Wear single-handedly propelled to the mainstream by the "New" Moto 360.
Okay, so it's not exactly affordable. It actually matches the "iWatch" in terms of retail costs, but with a big, fat fashion advantage. Oh, yes, the $350 flavor is a definite knockout, what with its circular body, robust stainless steel construction, and distinguished black suture leather strap.
What does the Apple Watch offer at $350? A fluoroelastomer (read good, old-fashioned, chintzy rubber) band, awkward squarish build, anodized aluminum (i.e. a material short of steel toughness), and let's not even go into specifications like screen resolution, processing power, or non-iPhone-dependent productivity.
We know you're inclined to wait for the second-gen, but at $150, the original feels almost impossible to turn down. Fashionable in its own way, with a curved 2.5D display, fairly chunky bezels, and a rectangular build, the ZenWatch can do plenty of things sans relying on a phone's brains.
It counts steps, estimates calories burned, measures your heart rate, tracks your progress in different sporting activities, not to mention it's water-protected, endowed with a microphone, stereo speakers, and 4GB internal storage space.
The newest plastic-made Pebble feels like one of our own, although it technically runs a proprietary operating system, backing both Android and iOS before multi-platform compatibility became the norm rather than the exception.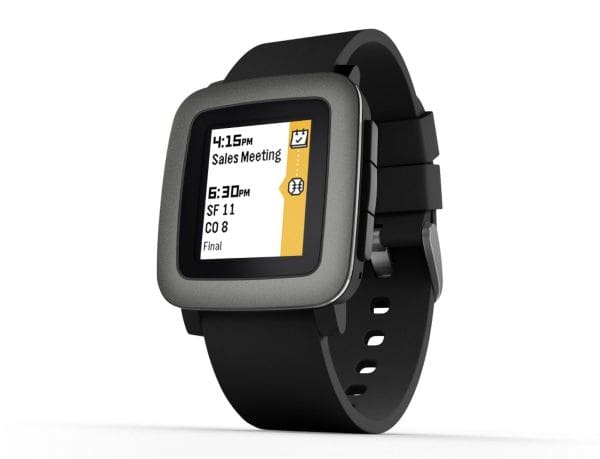 The simplistic UI allows the Time to keep the lights on for up to seven days, with a fairly rudimentary 64-color e-paper display in tow. Rudimentary but always-on, and despite the lackluster design, you get Gorilla Glass protection, a curved, ergonomic profile, water endurance up to 30 meters, plus all the essential alerts and notifications brought to your wrist.
It's definitely not for fashionistas, but people perennially on the move, looking to make their connected lives easier, will love it.
Samsung Gear S2
They say it's going to cost $350 stateside in a Bluetooth and Wi-Fi-limited configuration, or $400 with standalone 3G connectivity. Too rich for your blood? Too Tizen-y, maybe? Keep in mind it supports an entire slew of Android handhelds, not just Samsungs, it's got a rotating bezel somewhat similar to Apple Watch's "crown", a vivid, circular display with minimal borders, and vows to run for at least two days on a single battery charge. It's almost worth it, huh?
Let's be honest, the oddly shaped Gear S is uglier, less functional, powerful and bulkier than its successor, only working in combination with a handful of Galaxy gadgets. On the plus side, it can run solo, it's relatively inexpensive with carrier pacts, and the Super AMOLED panel still wipes the floor with the "Retina" on the Apple Watch, at 2 full inches and 480 x 360 pixels.
We know exactly what you're thinking. A primitive fitness band that trumps a progressive, extravagant smartwatch?! That's crazy! Well, it is, and… it isn't, as the primary use case for intelligent timepieces and activity trackers alike remains various fitness and health application.
So, if that's what you're looking for, why not purchase a contraption designed specifically for tracking your vitals, knowing when to push you, and how to convince you to live a better life. Plus, it's got a screen, it can do messages and emails and notifications, and works smoothly with Androids, iPhones and Windows Phones for up to two days continuously. It's pretty much the best of both worlds.
If you're willing to give up even more of your fancy wrist computer functions, and get a longer-lasting, simpler, super-reliable wireless activity tracking device, you can't go wrong with a Fitbit. They're the sales leaders of the market for a reason, unlike Apple, and the Charge HR deservedly rules supreme in Amazon fitness technology demand.
4.1 out of 5 stars based on 8,800+ customer reviews. Words are truly useless.