Text messaging issues can be a frustrating experience for anyone. If you are looking for a solution for your own #GalaxyNote5 SMS problems, this article may help you fix that.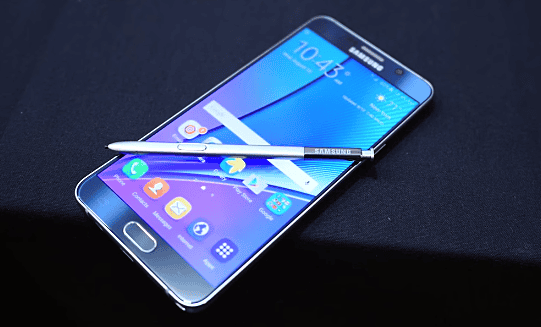 These are topics discussed in this post:
If you are looking for solutions to your own #Android issue, you can contact us by using the link provided at the bottom of that page.
---
Problem #1: Galaxy Note 5 SMS delivery report feature not working
I purchased 3 Note 5's, and a feature that is supposed to be working is the send, delivered and read text status on each message sent between Note 5's. The feature is on, on all phones but doesn't work or works for a little bit and then stops.
I've done factory reset, and have tried it without installing 3rd party apps. This issue started since day one, or since I got the phone. The feature is turned on, on all phones. All I see is a time stamp and no status. The phone should even tell me when the recipient is texting back " X person is typing…". But like I said, it works only when it wants too. Need help please. — Nasser
Solution: Hi Nasser. All Samsung phones have this feature, also called SMS delivery reports, turned off. Turning it on though does not guarantee that it will work as it depends whether or not your carrier supports it. If it works intermittently on your end, that means that your provider's service is not that consistent. This is not a Note 5 issue.
Some providers enable this service for an additional charge so you need to talk to your service provider for direct assistance.
Problem #2: Galaxy Note 5 not receiving messages from iPhones when in a group text
I can send and receive texts with iPhone users, but when I do a group text that includes both iPhone and Android, I do not receive responses from iPhones. — William
Solution: Hi William. Apple's messaging system, called iMessage, is designed to work with other iOS devices only so it's understandable that you will not receive messages from your friends' iPhones. iMessage is an entirely different messaging world and does not use the regular SMS or text messaging system utilized in non-Apple devices.
If you want to join a text group, you and your friends can use a third party messaging app like Facebook Messenger, Viber, Hangouts, to name a few. These apps work across different platforms so you can use any of them as an alternative.
Problem #3: AT&T Galaxy Note 5 cannot send MMS due to incorrect APN
I am using a Verizon Galaxy Note 5 on the AT&T network. the phone will not send MMS. In the APN, the MCC and MNC should be blank but the error says "MCC field must be 3 digits. Same error die MNC. — Tina
Solution: Hi Tina. APN settings can change depending on the configuration imposed by a provider so it's very likely that your device has incorrect APN values. Try using these data and see if they will work:
Name: ATT
APN: wap.cingular
Proxy: <Leave in Blank>
Port: <Leave in Blank>
Username: [email protected]
Password: cingular1
Server: <Leave in Blank>
MMSC: https://mmsc.cingular.com
MMS proxy: wireless.cingular.com
MMS port: 80
MCC: 310
MNC: 410
Authentication type: <Leave in Blank>
APN type: default,supl,mms
APN Protocol: Leave it to the Default one
If you continue to experience the same problem after using these values above, please call AT&T for more support.
Problem #4: Galaxy Note 5 SMS service is inconsistent
Hello. I recently purchased a brand new Samsung Note 5 from Verizon. I do not use Verizon network. I am currently using this phone in Vietnam on a GSM network.
Lately,  I've been having problems sending and receiving text messages. I would be able to send and receive text messages and then it would stop working, and it will eventually work again and then stop again.
Before the Note 5, I was using the Note 4 and i didn't have this problem. Please help. Thank you! — Mina
Solution: Hi Mina. Have you talked to your service provider in your area for possible network-related problems? If you can, try inserting the SIM card to a known working device to verify if the SIM and your network are working.
Clear messaging app's cache and data
Assuming that there are no network or SIM problems, the first thing that you must do is to clear an app's cache and data. You can do them by following these steps:
Go to Settings.
Proceed to Applications.
Select Manage Applications.
Tap the All tab.
Choose the name of the app and tap it.
From there, you will see the Clear Cache and Clear Data buttons.
If you are using another app for sending and receiving text messages, try to re-install it after clearing the cache and data. Wiping an app's data is actually the equivalent of re-installing it but to be sure, we still recommend that you remove then re-install the app.
Verify if a third party app is the cause
With the messaging app's cache and data deleted, you can also check if another app is behind the trouble by simply booting the phone in safe mode. In this special runtime environment, your phone will be forced to run only pre-installed apps. All apps you've installed after unboxing the phone will not be allowed to run so it's a handy procedure to confirm our suspicion that another app is to blame. If you can send and receive text message fine while in safe mode, that's a good indication that you have  a problem app.
These are the steps on how to boot your Note 5 in safe mode:
Turn off the phone completely.
Press and hold the Power key.
Once 'Samsung Galaxy Note5' shows, release the Power key and immediately press and hold the Volume Down button.
The phone will restart but keep the Volume Down button pressed.
Once the phone has finished restarting, 'Safe mode' will be display in the lower-left corner of the screen.
You may now release the Volume Down button.
Restore firmware defaults via factory reset
If the problem happens even when on safe mode, the most likely reason for this issue is the operating system itself. Doing a factory reset should help you fix it. Here's how:
From the Home screen, tap the Apps icon.
Find and tap the Settings icon.
Under the 'Personal' section, find and tap Backup and reset.
Tap Factory data reset.
Touch Reset device to proceed with the reset.
Depending on the security lock you used, enter the PIN or password.
Tap Continue.
Touch Delete all to confirm your action.
---
Engage with us
If you are one of the users who encounters a problem with your device, let us know. We offer solutions for Android-related problems for free so if you have an issue with your Android device, simply fill in the short questionnaire in this link and we will try to publish our answers in the next posts. We cannot guarantee a quick response so if your issue is time sensitive, please find another way to resolve your problem. 
When describing your issue, please be as detailed as possible so we can easily pinpoint a relevant solution. If you can, kindly include the exact error messages you are getting to give us an idea where to start. If you have already tried some troubleshooting steps before emailing us, make sure to mention them so we can skip them in our answers.
If you find this post helpful, please help us by spreading the word to your friends. TheDroidGuy has social network presence as well so you may want to interact with our community in our Facebook and Google+ pages.