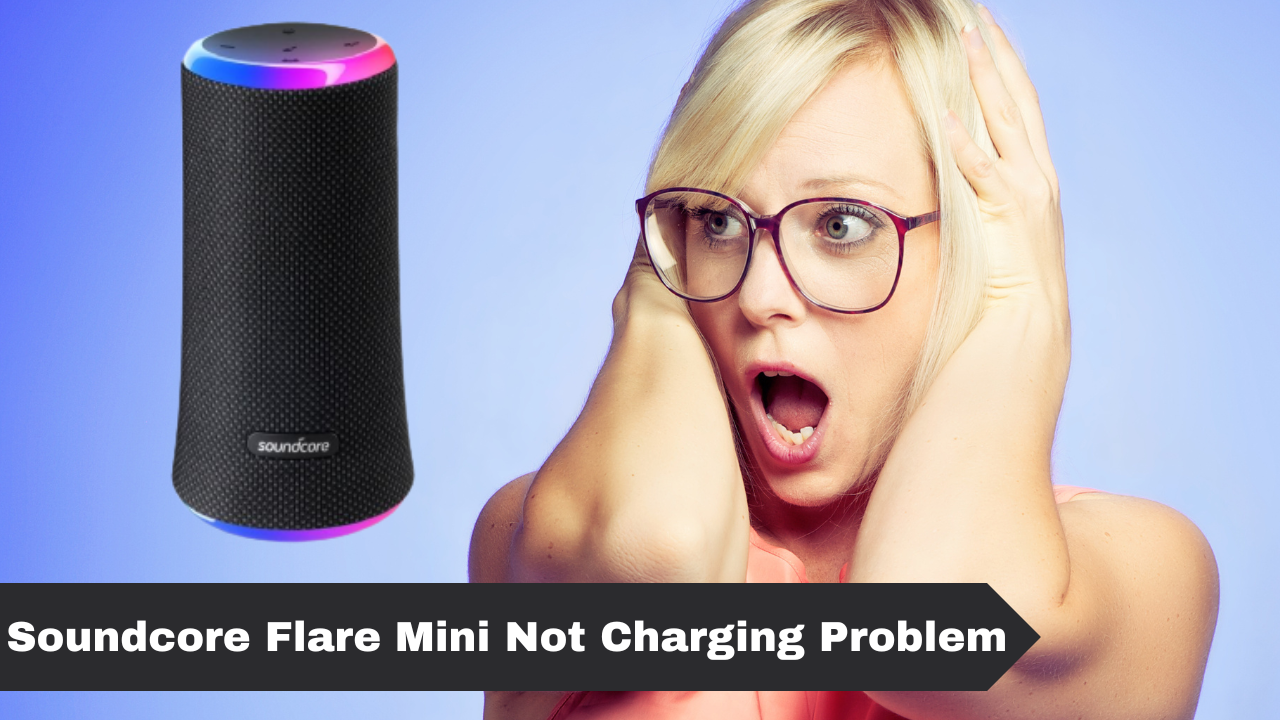 Are you experiencing issues charging your Soundcore Flare Mini? Some of the factors that can cause this issue are a software glitch, bad charging port, defective charging cable, or a faulty charger. To fix this, you will need to perform several troubleshooting steps.
The Soundcore Flare Mini is a compact and portable Bluetooth speaker models produced by Soundcore, a subsidiary of Anker. It has a cylindrical design that features 360-degree sound and can connect to two devices simultaneously. It also has an auxiliary input for non-Bluetooth devices and a built-in microphone for hands-free calling. One of the features of the Flare Mini is its LED light ring, which can be customized with a variety of light modes and colors using the Soundcore app.
Technical Specifications:
Drivers : 2 x 5W (Full Range)
Bluetooth Version: 4.2
Range: 20m / 66ft
Playtime (varies by volume level, music content, and lights): 12 hours
Charging time: 3.5 hours
Input: Micro USB 5V / 1A
Waterproofing:IPX7
Microphone: Integrated
Dimensions: 5.5 x 3.4 x 2.8 in / 141 x 86 x 72 mm
Weight: 480 g/16.9 oz
Why isn't my Soundcore Flare Mini charging?
One of the issues that you might experience with your Soundcore speaker is when it won't charge. This can be an annoying experience especially if the battery life is already low.
Here's what you need to do to fix the charging issue on your Anker Soundcore mini speaker.
Solution 1: Check the Soundcore Flare 2 charging port, charging cord, and wall charger
Your Anker Soundcore Bluetooth speaker uses a micro USB C port to charge its built-in battery. You need to make sure that this USB charging port is clean and free from any dirt or debris inside. You can clean the charging port using a thin object such as a toothpick.
You should also make sure that the micro USB charging cable you are using is working properly. If necessary, try using a different charging cable.
It's recommended that you use a USB AC adapter with an output current of 1A or more. Since the speaker will not have an adapter included you can get any AC adaptor commercially available.
There's also the possibility that you are using a defective charger. Try using a different charger to charge the speaker and see if this fixes the charging issue.
Solution 2: Plug the Anker Soundcore Flare Mini to a different wall outlet
If you plug the charger to a wall outlet that is not working then you won't be able to charge the Anker Soundcore Mini speaker. You should try plugging the charger to a different wall outlet then check if the charging issue is fixed.
Charging
Locate the micro USB charging port on the Anker Soundcore speaker.
Plug one end of the micro USB charging cable into the charging port on the speaker.
Plug the other end of the micro USB charging cable into a power source, such as a wall adapter or a USB port on a computer.
Unplug the charging cable from the speaker and power source once the battery is fully charged.
Solution 3: Perform a software update
One of the reasons why your Anker Soundcore MIni won't charge because is because of a glitch in its current operating system. To fix this you just need to install the latest software update.
Update your Anker Soundcore Mini using the Soundcore app
The free Soundcore app can be installed on your Android or iOS device from the Google Play Store or the Apple App Store.
If an update is available for your product, the app displays an update message prompt in the product settings menu.
Select "More" to enter the firmware download page. A white circular progress bar shows the download status.
Once downloaded, tap UPDATE.
Wait while the speaker updates, which typically takes a few minutes. Once the firmware update is completed, a check mark appears.
Solution 4: Factory reset the Soundcore Flare 2
There's a possibility that the charging issue you are experiencing is caused by a corrupted software. A factory reset should be done in this case which will delete the data on this Bluetooth speaker and bring it back to its default settings.
Reverting Anker speaker to factory settings
Power on your Anker speaker.
Press and hold both "BassUP" and "Play/Pause" buttons for around 5-8s or until you hear a voice prompt that informs you that the speaker has powered off.
Take note that the hard reset erases all settings and reverts the Anker Soundcore speaker to its default out-of-box state.
Solution 5: Bring your Soundcore Flare Mini to a service center
There are instances when your speaker will not charge because of a hardware issue. This can be due to faulty batteries or even a damaged circuit board. If this is the case then you will need to have the speaker fixed at a service center.
Frequently Asked Questions
How do I pair my Soundcore Flare Mini to my Android phone?

When turned on, Soundcore Flare Mini will automatically connect to the last connected device if available. If not, press the Bluetooth pairing button to activate pairing mode.
On the Bluetooth device, turn on Bluetooth and search for available Bluetooth devices.
Select "Soundcore Flare Mini" from the list of available devices.
Once the speaker is paired with the new device, the LED lights on the front of the speaker will stop flashing.

Why can't the speaker connect to my device?

Check to ensure your device's Bluetooth setting is enabled.
Make sure your device is within 3ft of the speaker.
Delete the pairing record on your device then try to re-pair.

How long does the battery last on the Soundcore Flare Mini?

The battery life of the Soundcore Flare Mini is up to 12 hours on a single charge, depending on the volume level and other usage factors.

Is the Soundcore Flare Mini waterproof?

Yes, the Soundcore Flare Mini has an IPX7 waterproof rating, which means it can withstand immersion in water up to 1 meter deep for up to 30 minutes.

How do I update the firmware on the Soundcore Flare Mini?

You can update the firmware on the Soundcore Flare Mini using the Soundcore app. Simply connect your speaker to the app and follow the instructions to update the firmware to the latest version.