Just when you thought Sony's mobile branch was doomed to follow the recent ill fate of Nokia, and BlackBerry's probable future downfall, the Japanese device manufacturer threw a Hail Mary pass at IFA 2015 in Berlin which may well end up in a spectacular last-second touchdown.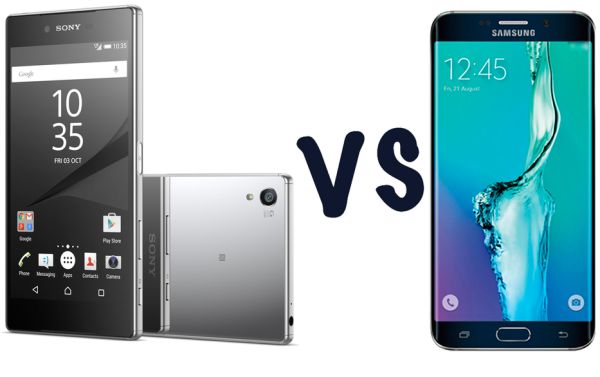 Of course, one swallow does not a summer make, and a single home run can't win you the World Series with a certain rival racking up win after win for several consecutive seasons. Still, the Xperia Z5 Premium might just propel Sony into this year's playoffs in time for the holiday season, subsequently helping set up a proper revival of the high-end smartphone family in 2016 and beyond.
Perhaps a new beginning, or the building of a brand that, to be fair, has never been held in high esteem by American mobile audiences. First, though, the Z5 Premium must prove it can play in the same league as the Samsung Galaxy S6 Edge+, a feat previously impossible to accomplish for the Xperia Z3+ when compared to the smaller GS6 and S6 Edge.
The S6 Edge Plus already thrashed the LG G4, and with the G4 Note, G4 Pro or V10 (?!?) shaping up far less "super-premium" than once teased, its path to global acclaim seems cleared. There's also a so-called HTC One A9 reportedly around the corner, but given its striking iPhone 6 resemblance, we find it hard to include in the race for gold.
Bottom line, this one's for the H2 2015 Android crown:
Sony Xperia Z5 Premium vs Samsung Galaxy S6 Edge+ – design and build quality
Yet again, rumors sparked hope for an aesthetic Xperia revolution a while back, and yet again, we ultimately got an OmniBalance-obeying design. Only much more refined than ever, with the same eye-catching industrial vibe, glass and metal construction, plus a fancy new Xperia logo engraved on the left-hand side, and tiny fingerprint scanner masked as a power button to the right.
The S6 Edge+ obviously does an even better job concealing the biometric authentication feature inside a frontal power key, with a similar half metal/half glass build executed more… originally. Point Samsung for slimness (6.9 vs 7.8 mm), and lightweight (153 vs 180 grams), but point Sony for never compromising premium ruggedness and retaining IP68 certification for water and dust protection.
At the end of the day, the battle is settled by the glitzier, albeit somewhat gimmicky curves of the dual-edged Galaxy S6 Edge+. 1-0 Samsung.
Display and cameras
4K resolution. Also known as Ultra HD. 3,840 x 2,160 pixels. 806 ppi pixel density on a 5.5-inch IPS LCD panel. Gimmick? Probably. Overkill? Almost certainly. But the smartphone landscape is one where excess and luxury have become the norm a long time ago, and Sony is just riding that wave.
Besides, who says we're only supposed to crave the practical? Let this be our guilty pleasure, and stop worrying if we can physically notice the difference between an 806 and 518 ppi screen. Speaking of, the 5.7-inch 2,560 x 1,440 pix res Super AMOLED on the S6 Edge+ is clearly no slouch, and was even recently deemed the best smartphone display ever made. Until the Z5 Premium entered the picture.
Sony's newest flagship comfortably wins the megapixel wars too, at least as far as rear cams go, with a 23 count, compared to 16 MP. Meanwhile, both selfie shooters sport 5 MP sensors, and it remains to be seen whose add-ons will prevail. Our money is on the S6 Edge+. Nonetheless, the score is now 2-1 Sony.
Processor, RAM and battery life
As hard as Qualcomm tried to complete the Snapdragon 820 SoC in time for the fall spate of Android launches, Sony had to pick between the vastly inferior hexa-core 808 and robust but problematic octa 810. In the end, they went the latter route, and somehow fixed overheating, yet contending the potent and energy-efficient octa-core Exynos 7420 is mission impossible.
Now, we realize both smartphone software and hardware have to greatly progress over the next years for 3 GB RAM to feel inadequate, and thus, the Z5 Premium is in no way a worse multitasker than the 4 gig-packing S6 Edge+ at the moment. But if we admit 4K resolution is an irrational craving, so is more memory than you can actually use.
In terms of juicer capacity, it's mind-boggling how Sony managed to squeeze a 3,430 mAh cell into a 5.5-inch, sub-8 mm package when Samsung merely offers 3,000 mAh energy with a larger footprint and marginally skinnier profile. Still, there's no saying how the Xperia Z5 Premium's ultra-high-res display will impact real-life endurance, so let's call this a tie right now. Which brings Samsung back in the lead, 3-2.
Software, storage and others
Since the beginning of time, the Xperia UI has aimed to provide a few truly useful proprietary add-ons and tweaks, and otherwise let Google do its near-stock thing. But now, the bloat and clutter are almost entirely eliminated, and, were it not for apps like Playstation Remote Play, you could easily mistake the Z5 Premium for a Nexus.
Which is phenomenal news as far as Android purists are concerned, and it also means "optimizing" and rolling out Marshmallow to replace the pre-loaded 5.1 Lollipop should take Sony less time than Samsung. That said, some folks dig TouchWiz, and the version sprucing up the S6 Edge+ is likewise one of the cleanest, smoothest yet.
Will we have another tie in the storage department? Not even close, as both devices start at 32 GB space, but only the Z5 Premium can further accommodate up to 200 GB external data via a microSD card.
The heavyweight clash is therefore deadlocked, and with no USB Type C connectivity or out-of-the-ordinary audio improvements anywhere, it all comes down to retail costs. Well, to be fair, the S6 Edge+ also has the theoretical advantage of wireless charging and quick cable-free power-loading, but you need accessories, and wires and plugs are involved anyway.
Pricing and availability
Sony's biggest problem isn't the Xperia Z5 Premium will be expensive. It's expected to go for €800 in EU countries, and £700 on British shores. That's almost $900 and over $1,050 respectively, and it's more or less on-par with S6 Edge+ unlocked tags on the old continent.
The pickle remains tackling the demanding, competitive and uber-profitable US market, where T-Mobile has already passed on the Z5 Premium, and the other three influential carriers all keep their ominous silence. The S6 Edge+? It's available from them all, starting at $768 outright through Verizon, $300 with AT&T pacts, $780 on full retail at T-Mobile, and $350 on-contract with Sprint.
And that, dear readers and friends, is the way the cookie crumbles.
We will receive sales commission if you purchase items using our links.
Learn More
.