If you have any connectivity issues on your Samsung Galaxy S5, this article may offer you some answers. Although it's a common issue, connectivity troubles are often manifested in a number of ways. We cover some of the common symptoms of connection issues in this post so read on.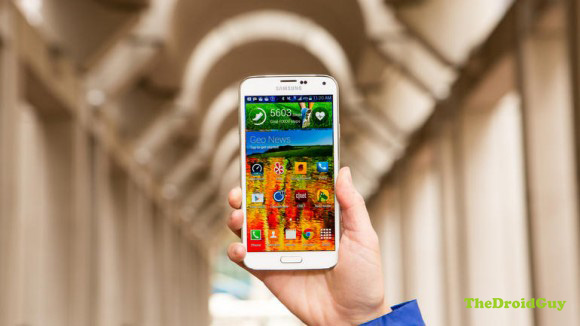 If you need more solutions for Samsung Galaxy S5 wi-fi or mobile data connectivity problems, or if you have a unique issue that is not mentioned here, let us know about it by sending us an email. We cannot guarantee to publish them right away so if it's time-sensitive, find another means of resolving it.
Problem #1: How to connect Galaxy S5 all the time to the internet
Since the Lollipop update my Galaxy S5 only connects to the Internet by Wi-Fi so I'm never steady online and it's not good for not only business but family can't get a hold of through Facebook nor keeping track of my kids location either. My phones AT&T but I recently switched to StraightTalk because I can't get help through AT&T anymore. Please tell me how to fix this. StraightTalk has you keep your Wi-Fi off to stay connected through their network. Thank you for your time. Sincerely. — Rose
Solution: Hi Rose. If you want to  be connected the internet most of the time, you should subscribe to a mobile data plan from StraightTalk. The way I understand your concern is that you are having trouble connecting to the internet when you are not hooked to your Wi-Fi. Can you give us other details like error messages you are getting when attempting to connect to the Internet, or any other detail that might help us diagnose your issue correctly?
We will update this post accordingly once we receive more information.
Problem #2: How to change the year in data usage cycle screen in Galaxy S5
Hi! I am experiencing problems with my Samsung S5, since the recent system update. The problem is that the mobile data usage is now in the year 2022. I had fixed the calendar so it says the right date. I do not know why the data cycle changed. It will not let me use any data I can only use WI-FI on my phone. I tried fixing it but nothing is working. Can you please tell me how to fix it. Much appreciated. — Davina
Solution: Hi Davina. I'm not sure if I understand you correctly but under data usage cycle screen, there's just no option to change the year like what you said. Try moving the slider from left to right to see if that will change anything.
If I'm mistaken, kindly send us a screenshot of what you are trying to accomplish and we will help with it.
Problem #3: Galaxy S5 cannot connect to the internet when connected to Wi-Fi
I have an S5 Galaxy that is running the Android 5.0. I can connect to my Wi-Fi but when I go to surf the web it won't load the internet. When I turn off the Wi-Fi to use the phone network the internet works just fine. I'm very baffled as my fiancé has a Motorola G2 and it works just fine on the Wi-Fi network. — Michael
Solution: Hi Michael. Are you using a browser (stock or third party) when trying to access the Web on your phone? If you are, try clearing the cache of your browser. You can use our tutorial in this link if you are not familiar with the steps.
Now, these solutions will only work if the underlying reason for the problem is with your browser. If you are also unable to use internet-based apps when connected to Wi-Fi, that's a totally different situation.
First, make sure that your S5 is on Power Saving Mode. To save precious battery life, power saving mode disables radios and functions. You can go to Settings>Power saving mode to check it.
Second, try to go under Settings>Wi-Fi, choose your Wi-Fi name, then tap Forget so your phone will ask you to reconfigure your Wi-Fi setup.
If this is your first time connecting to this Wi-Fi hotspot, try checking if there are particular restrictions that may have allowed you to connect to the local network but not to the internet. You may have to talk to the administrator of your Wi-Fi or your service provider to check this one out.
The next best thing is try using static IP instead of the default DHCP setting. You can go under Settings>Wi-Fi. Once you are in this section, tap and hold the name of your Wi-Fi that you want to use static IP address on until other options appear on the screen. Because there are other information you might need to set this up properly, make sure you call your internet service provider (NOT the mobile data service provider on your phone).
Also, make sure that the apps you are using to connect to the internet are fully updated to eliminate possible software bugs.
Finally, perform a factory reset if nothing seems to work.
See related article on how to perform basic troubleshooting on a Samsung Galaxy S5.
Problem #4: Galaxy S5 Wi-Fi keeps dropping after a software update
Hello. I have a Galaxy S5 and my Wi-Fi keeps dropping and recently I did a software update. Now every time I fire up my phone the home screen shows a shoe kicking a number 674 but it doesn't interfere with the phone. What has happened? Please I've only had the phone 2 months is it going wrong? — David
Solution: Hi David. I can't quite get your description a shoe kicking a number. Did you root your phone before? Please provide more details so we can assist you properly.
For your Wi-Fi concern, you first need to pinpoint what the underlying problem is. First, you need to know if this problem happens to your phone when connected to another Wi-Fi network. We don't want you to go through needless troubleshooting steps when the issue stems from your Wi-Fi network only. If the issue happens even when you are using other network for internet connection, that should tell you that your phone has the problem. Otherwise, troubleshoot your Wi-Fi network with the help of your internet service provider.
Assuming that we have an issue with your phone, these are the things that you can do:
Turn off Smart network switch
If you have a mobile data plan subscription on this phone, disabling smart network switch may help to resolve the issue. Just go to Settings>Wi-Fi>and uncheck Smart network switch.
Clear the cache and data of Wi-Fi Direct
Go to Settings>Applications>Application manager>All>Wi-fi Direct and clear the cache and data.
Reset app preferences
Go Settings>Applications>Application manager>All, then press Settings>Reset app preferences.
Perform a factory reset
This is the safest thing that you can do here is to restore the phone to its factory defaults.
Problem #5: Galaxy S5 Wi-Fi becomes slow after updating to Lollipop
Good evening. Ever since I downloaded the new Lollipop update my Wi-Fi is extremely slow. Prior to the update I never had any issues. Since I've updated the phone, it has been slow, but the worse has been when using Wi-Fi. My wife has an iPhone and also uses the Wi-Fi in our house, with no issues.
Is there anything I can do to correct this? 
Thank you for your assistance.
Sincerely. — Chris
Solution: Hi Chris. Deleting the phone's cache partition and the cache and data of particular apps you are using will resolve the problem.
Problem #6: Samsung Galaxy S5 showing no Wi-Fi connection after to Samsung Lollipop
Hi. I read your articles everyday to learn more and more about my Galaxy S5. I've had my S5 for about a year now, and I've been pretty happy with it. My provider is MetroPCS, which is pretty much T-Mobile. Metro was not pushing out the Lollipop update and I really wanted it, so I decided to use Odin and flash the firmware for the T-Mobile model S5 and it worked perfectly. But instead of saying Metro when it turns on, it says T-Mobile now, but I still have a Metro bill to pay. After a few months I started to notice the common issues related to the Lollipop update. I tried all the fixes you've suggested when it comes to clearing the Cache, but the problems always return. Randomly the picture I have as my background just disappears and returns to the factory background screen.
Also if I'm using Wi-Fi and I leave from the connection instead of switching to 4GLTE it just shows bars with no connection and I would have to switch Airplane mode on and off to get 4GLTE connection. I decided it might be better to go back to KitKat 4.4.2, but when I do the same procedure using the original firmware obtained from Sammobile and using Odin, it works but then as it reboots, when it gets to the Provider's Logo screen it has MetroPCS again, but it NEVER leaves that screen. I thought I bricked my phone. So I took the battery out and put it back in Odin mode and flashed Lollipop back and it was fine again, with the same common issues. Is my phone permanently stuck on Lollipop or is there another way to downgrade?. Thanks — RudeboyMD
Solution: Hi RudeboyMD. Start by isolating the reason why your background picture disappears from time to time. This may be caused  by a unique firmware glitch, or by another app. Have you tried booting the phone in safe mode? We suggest you do if haven't. if that won't help you identify the problem, you're left with doing a factory reset. It's up to you if you want to unroot your device or not.
The answer to your second concern on whether or not the phone is stuck with Lollipop depends on the procedure and firmware you want to use. Because we usually don't recommend reverting to an earlier version, we have no handy reference to give you on what's the most effective firmware out there. Try to visit XDA-Developer forums and engage their community that does rooting. Keep in mind that we cannot guarantee any positive outcome if you attempt to go back to KitKat afterwards. There is a high degree of failure among those who attempted it before so do it at your own risk.
---
Engage with us
If you are one of the users who encounters a problem with your device, let us know. We offer solutions for Android-related problems for free so if you have an issue with your Android device, simply contact us by email at [email protected] and we will try to publish our answers in the next posts. We cannot guarantee a quick response so if your issue is time sensitive, please find another way to resolve your problem. 
When describing the problem, please be as detailed as possible so we can easily pinpoint a relevant solution. If you can, kindly include the exact error messages you are getting to give us an idea where to start.
TheDroidGuy has social network presence as well so you may want to interact with our community in our Facebook and Google+ pages.