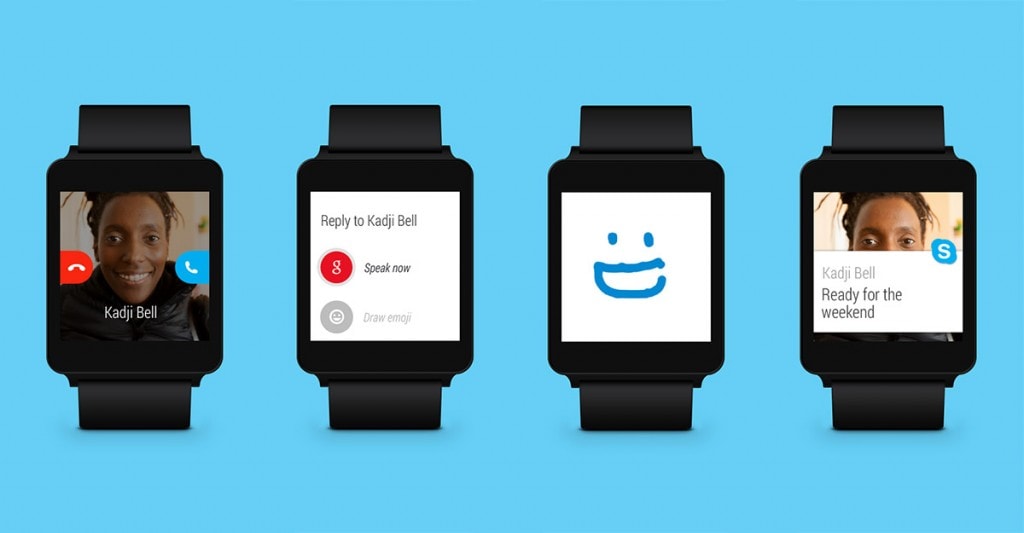 #AndroidWear has come quite a distance since it was first unveiled last year. One of the primary reasons for the success of the platform is the support it has received from developers. While Google's own apps like #Maps, #Hangouts etc recently received support, we're also seeing third party developers bringing compatibility for Google's wearable ecosystem.
The latest to do so is Skype (owned by Microsoft) which has released a new wearable version of its app, letting you send/receive messages, draw emojis and receive/make voice calls which will be rerouted to your device.
Skype mentions that the Moto 360, Huawei Watch, LG Watch Urbane and the ASUS ZenWatch will be supported by the new app, although we don't see why other Android Wear smartwatches like the LG G Watch, G Watch R or the Samsung Gear Live wouldn't be supported by the app.
The new Skype should be available in the form of an app update, so make sure you head over to the Play Store from your device to check if it's pending.
Source: Skype
Via: Engadget