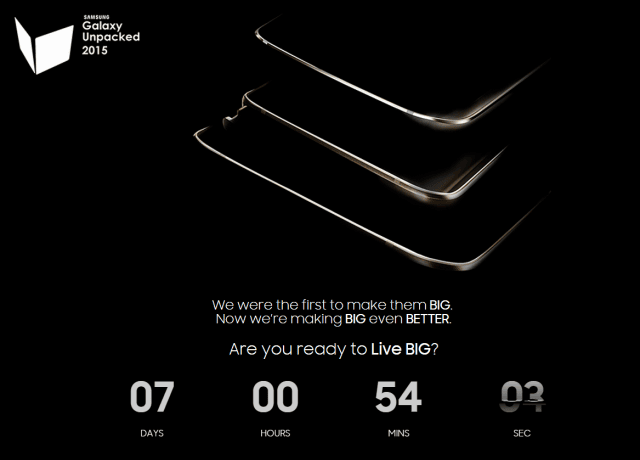 Samsung has already issued event invites for its August 13th announcement of the Galaxy Note 5 and the Galaxy S6 edge+. The company has now started teasing the arrival of the two new flagships by posting a teaser with the words "Now we're making BIG even BETTER".
The company also mentions how it started off the big smartphone segment, back with the original Galaxy Note back in 2011. Since then, we've seen innumerable large sized devices with the likes of Apple joining the fray as well.
The August 13 event will supposedly be host to the Galaxy Note 5, the Galaxy S6 edge+ as well as the new Gear A wearable. The company has already somewhat confirmed the existence of the new smartwatch, so it's not going to be a surprise next Thursday.
While Samsung is expected to keep the display size unchanged with the Galaxy Note 5, the Galaxy S6 edge+ is said to be packing a 5.5 inch display, up from the 5.1 inch panel used on the original Galaxy S6 edge.
Source: Samsung
Via: Phandroid