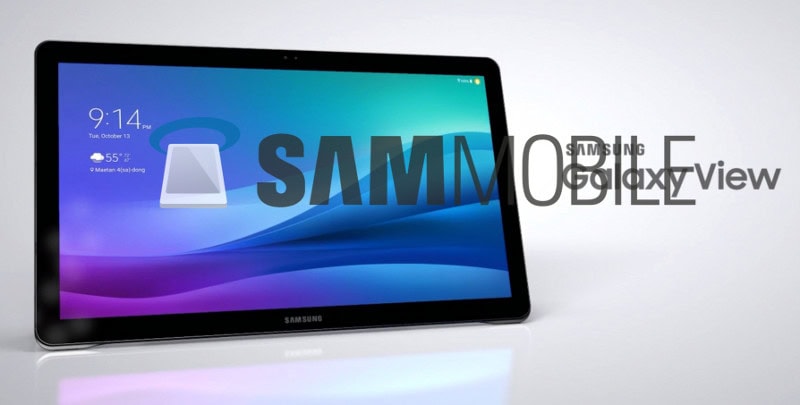 Samsung's #GalaxyView tablet has been said to be in the making for quite some time now. A new leak from a reliable source has revealed a handful of images of the tablet, including one which shows how it can be carried around like a briefcase.
The image leak also confirms that the tablet will have an 18.4 inch display on board, something that the previous leaks had talked about as well. The tablet has a Full HD resolution display, a 1.6 GHz octa core Exynos 7580 processor, 2GB of RAM, 32GB of internal storage (expandable), Android 5.1.1 Lollipop and a front facing camera.
The tablet is shown to be lacking a rear camera, which makes sense considering the size of the tablet/monitor. Interestingly, the Galaxy View is lacking any of Samsung's proprietary hardware keys, which makes it quite unique given how most Samsung Android devices have physical hardware buttons on the front.
Samsung has already confirmed the arrival of the Galaxy View tablet before, so it's only a matter of time until the tablet is officially revealed by the Korean manufacturer.
Via: Sam Mobile