Curved displays on mobile devices are becoming quite popular today as several new phone models are using this design. This trend started last year when one of the first Android smartphone models, the #Samsung #Galaxy #S6Edge was released with a curved display. It's basically similar to the #S6 with the display as the only noticeable difference. While this phone model is quite solid and is being used by a lot of people as their daily driver there are instances when certain issues can occur on the device which we will be addressing today. In this latest installment of our troubleshooting series we will tackle the Galaxy S6 Edge can't charge to 100% issue & other related problems.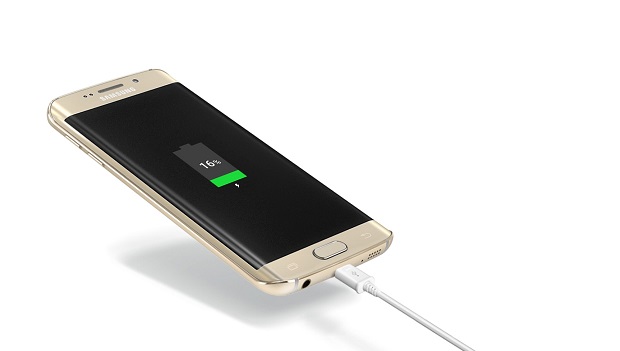 If you own a Samsung Galaxy S6 Edge or any other Android device for that matter then feel free to contact us using this form. We will be more than happy to assist you with any concern that you may have with your device. This is a free service we are offering with no strings attached. We however ask that when you do contact us try to be as detailed as possible so that an accurate assessment can be made and the correct solution can be given.  
If you would like to browse the previous parts in this series then check out this link.  
You may also reach us at our Facebook and Google+ social media accounts.
S6 Edge Can't Charge To 100%
Problem: So i recently bought an s6 edge for £259.00 off of ebay. the phone was used but in the description there was nothing written about charging problems hence why i bought it. However my phone has the charging icon and the red led light come on when its on charge but the problem is that the phone wont get past 68% or sometimes 70%. Since i have had this phone I can not charge it to 100% as it doesn't go past 70%. I need urgent help please as this is my only means of communication. I have tried hard reset new chargers and wiping cache data. Nothing seems to be working. HELP ASAP PLEASE.
Solution: What you will need to do first for this kind of issue is to clean the charging port of the phone. Use a can of compressed air when cleaning the port and make sure that any dirt or debris stuck in the port is removed as this can usually cause charging problems. Next, try charging your phone using a different charging cord and wall charger. This is to make sure that the issue is not caused by the charger that you are using.
If the phone still does not fully charge then the next thing you should do is to check if this is caused by a software glitch. To do this you need to backup your phone data then do a factory reset. Once the reset is complete do not install anything in your phone yet. Try checking first if the issue still occurs.
If the above steps fail to fix the problem then it could very likely be caused by a faulty battery. Since this phone uses a non-removable battery I suggest that you bring it to a service center and have it checked.
S6 Edge Not Starting After Losing Mobile Coverage
Problem: Hey guys, Just went for a run and noticed that my phone had lost Mobile coverage, I cycled the airplane mode as that normally fixes it, but when that didn't work I restarted the phone. I got the initial boot screen,then nothing but a half blue half green LED flash at the top. I followed your other boot directions, and now only have a flashing green LED, but still nothing else??? Any help? I'm not sure of the android version unfortunately. But the phone software is up to date.
Solution: What you need to do first in this case is to try to simulate a battery pull on your phone. To do this just press and hold the power button and volume down button for at least 12 seconds. If the phone doesn't restart after this then try charging it for at least 20 minutes.
When charging the device
Clean the charging port first using a can of compressed air

Try using different charging cables when charging the phone.

Try charging the phone via a computer USB port.
If the device still remains unresponsive then I recommend that you have this checked at a service center.
S6 Edge Only Charges Using USB Port
Problem: Hey, I'm having a problem with my Samsung galaxy 6 edge. It wont charge through a cable and plug. It just happened out of the blue; it wasn't dropped and it hasn't been damaged by water. I've tried multiple different cables and multiple plugs and I've then tested them on other devices and they've worked fine, so it's something to do with the phone itself. The weird thing is it charges through other devices such as my laptop. Any ideas??
Solution: This type of issue is usually caused by a problem with the fast charging pin of the charging port. This is why the phone won't charge using a wall charger but charges when using a USB port.  Follow the troubleshooting steps listed below to fix this type of problem.
Clean the charging port of your phone. If dirt is covering the fast charging pin of the port then this could interfere with the charging process. Make sure to check that the port is free from dirt or debris.

Try checking if the problem is caused by a glitch in the phone software by doing a factory reset. Make sure to backup your phone data before doing the reset.
If the above steps fail to fix the problem then you should bring your phone to a service center and have it checked. It's likely that you will need to have the charging port assembly of your phone replaced.
S6 Edge Shuts Down On Its Own
Problem: hi, my galaxy s6 edge is shutting down on its own when I try to charge it. when I take the power cord out, the phone will restart when I hit the power button. Is there anything I can do to solve this? Thanks
Solution: The best way to deal with this issue is to check first if the problem is software related by doing the troubleshooting steps listed below.
Start the phone in Safe Mode. If your phone does not restart in this mode then the problem is most likely caused by an app you installed. Find out what app this is and uninstall it.

Wipe the cache partition of your phone from the recovery mode.

Backup your phone data then do a factory reset.
If after performing the steps listed above the issue still occurs then this could already be caused by a faulty hardware component. I recommend that you bring your phone to a service center and have it checked if this is the case.
S6 Edge Does Not Fast Charge
Problem: My device doesn't fast charge. My original fast charger works fines with other devices but since 2 day ago my phone won't fast charge and it just cable charges taking up to 5 hrs to do so.
Solution: Try cleaning the charging port of your phone first using a can of compressed air. Make sure to remove any dirt or debris that could be stuck in this port as this could cause charging problems. Next, try using a different charging cord and wall charger when charging your phone.
If the problem still persist then you should consider doing a factory reset to eliminate any software glitches that could be causing the problem.
Should the above steps fail to fix the problem then I suggest you have your phone checked at a service center.
Feel free to send us your questions, suggestions and problems you've encountered while using your Android phone. We support every Android device that is available in the market today. And don't worry, we won't charge you a single penny for your questions. Contact us using this form. We read every message we receive can't guarantee a quick response. If we were able to help you, please help us spread the word by sharing our posts with your friends.