One of the outstanding features of the #Samsung #Galaxy #S5 is its 5.1 inch Super AMOLED display. This type of screen technology is more energy efficient thus making the battery last longer. It also displays vibrant colors making images on the screen stand out. While the display of this phone is quite good there are instances when certain screen related issues can occur. In this latest installment of our troubleshooting series we will tackle the Galaxy S5 screen flickering yellow green issue & other related problems. We have gathered several issues of this nature that our readers have sent us and have addressed them below.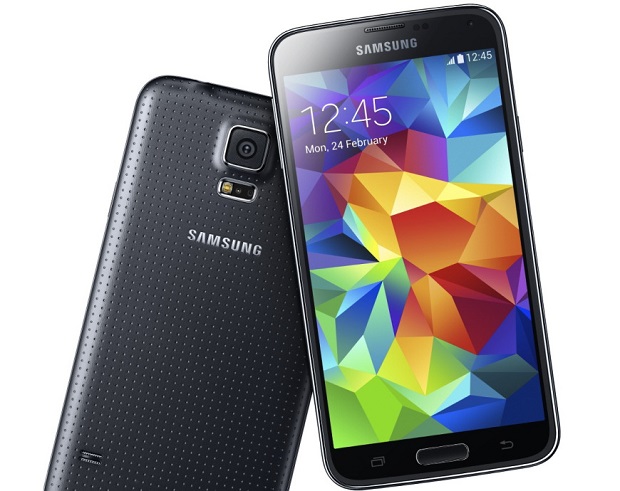 If you own a Samsung Galaxy S5  or any other Android device for that matter then feel free to contact us using this form. We will be more than happy to assist you with any concern that you may have with your device. This is a free service we are offering with no strings attached. We however ask that when you do contact us try to be as detailed as possible so that an accurate assessment can be made and the correct solution can be given.  
If you would like to browse the previous parts in this series then check out this link.  
You may also reach us at our Facebook and Google+ social media accounts.
S5 Screen Flickering Yellow Green
Problem: I have a Galaxy S5 that I've had for nearly 2 years now. About 6 months or so ago I noticed light flickering on the screen when the brightness was all the way down. Shortly after I noticed that my phone started to flicker to a yellow/green color for a split second right when I turn on the screen followed by seeing my lock screen then it flashes to black. Nothing on the screen at all, however if still functions and I'm able to unlock phone but unable to see a thing. Usually when this happens it will continue for about an hour or so, then phone will return to normal for days to weeks. It has started to be more frequent lately. There is no water damage to this phone or the battery.
Solution: For this particular issue the first thing that you need to do is to check if the phone software is causing the problem. To do this i suggest that you backup your phone data first then do a factory reset. Once the reset is complete do not install anything in your phone yet. Try to check first if the issue still occurs. If it does then this could be a display related problem.
Some of the factors that can cause this issue are as follows.
Defective display controller

Loose connection between the motherboard and the display

Defective display.
If this is the case then I suggest that you have the phone checked at a service center.
S5 Screen Flickering Yellow White Black
Problem: I woke up in the morning and turn my screen on and it was flickering yellow, white, black whenever i turn the screen on it's like that. I can't access my phone i cant see anything but those colors i don't know what to do, i searched the problem but nothing. i did see some people say they dropped it and i did few times. but some said they fix it just by pressing hard on the sides of the screen. even that not working with me. can you please help me
Solution: For this particular issue you need to check if the issue occurs in recovery mode. If it doesn't then this might be caused by a glitch in the phone software. I recommend that you do a factory reset. Take note that this will delete your phone data so make sure to have a backup copy first before proceeding. If the same issue occurs even in recovery mode then it's very likely that the phone display is damaged. I recommend that you have this checked at a service center.
S5 Screen Is Black But Notifications Work
Problem: My phone suddenly turned black it is a galaxy s5 sport sometimes called active. The light for notifications works and i can hear it and it vibrates. I've tried all the tricks such as soft reset or taking the sd cards out. I cant connect it to my tv i have no plug for it so there's no resetting it. I've tried for so long i'm extremely frustrated.
Solution: Try starting the phone in recovery mode. If the display works in this mode then you should try to perform a factory reset from here. Take note that this will delete you phone data so make sure that you have a backup copy first. If the display doesn't work in this mode then it could already be damaged. Have this checked at a service center.
S5 Lower Screen Flickers
Problem: When the screen brightness is lowered to the lowest setting, the lower half of the screen begins to flicker. Raising the brightness a few notches stops the flickering. I have not dropped the phone or exposed it to water, I have try and follow all the tips about soft reset, to hard reset, it's stop for a minute then happen again after I have performed the hard reset.– the issue started out of the blue and it's driving me mad! Please help.
Solution: One temporary fix to this issue is to turn of the auto brightness setting and just set the brightness level to its maximum level. A more permanent solution to this issue is to bring the phone to a service center and have it checked. The display assembly of your phone might need to be replaced with a new one to resolve this issue.
S5 Screen Is Unresponsive
Problem: I recently lost the pin out of the charging port in my phone, I went to get it repaired at a shop and they fixed the charging problem only now the screen is completely unresponsive, it turns on fine and charges fine, only you can't press any buttons or touch anything. Not really sure what to do and whether the shop has messed up the hardware. Any tips would be great
Solution: It's possible that the connection between the display and the phone motherboard might have gone loose or the digitizer of the display has been damaged. You should however check if other factors are causing this problem by following the troubleshooting steps listed below.
Start the phone in Safe Mode. Is the screen working in this mode? If it is then the problem could be caused by an app you downloaded. Find out what app this is and uninstall it.

Start the phone in recovery mode then do a factory reset from here. Take note that you need to backup your phone data before doing this.
If the above steps fail to work then bring your phone back to the service center and have it checked.
S5 Screen Goes Black Then Green
Problem: Hi, I was wondering if there is any way you could tell me how to sort my phone out because I have tried numerous things and nothings working for me. As far as I can remember it all started after I updated some software. At first it was overheating and screen flashing slightly so I replaced the battery. But the flashing became more frequent and worse that I can't really use the phone at all. It can be fine once it starts up then starts to heat really badly to the right side of screen and back of phone, the screen then jumps all over and cannot use keyboard as it just jumps constantly, sometimes goes black switching itself off and back on and then screen becomes pure green fuzziness. I have adjusted lighting display, wiped cache partition, done factory reset and started in safe mode but problem still there. Most recent error was stuck on downloading do not turn target off error. I'm assuming its hardware/ firmware problem so is it possible for me to sort myself without having to send off. I have it over a year but had to have screen replaced shortly after got due to personal damage and just had it done in small repair shop so i'm sure if sent back to providers it won't be a reasonable price as i had work done on it else where and would not be covered under warranty. Any suggestions would be greatly appreciated. Thanks in advance.
Solution: It looks like the phone display is damaged. Since you have already checked the software side I recommend that you bring your phone to a service center and have it checked. It's possible that you will need to have this display replaced.
S5 Static Screen
Problem: Okay so hi my galaxy s5 worked perfectly fine until one day I dropped it then the same day later on that night I turn it on and my screen it's been grayed out like static sometimes it works normal but lately its been like that and I have no idea what to do or what's wrong. Can you please help me!?
Solution: It looks like the screen has been physically damaged by the drop. The only troubleshooting that you can do right now is to backup your phone data then do a factory reset. If the issue still occurs even after the reset then you might need to have the display replaced. I recommend that you have this checked at a service center.
Feel free to send us your questions, suggestions and problems you've encountered while using your Android phone. We support every Android device that is available in the market today. And don't worry, we won't charge you a single penny for your questions. Contact us using this form. We read every message we receive can't guarantee a quick response. If we were able to help you, please help us spread the word by sharing our posts with your friends.