This is our 66th part of our Samsung Galaxy S5 troubleshooting series! Read on, dear loyal readers!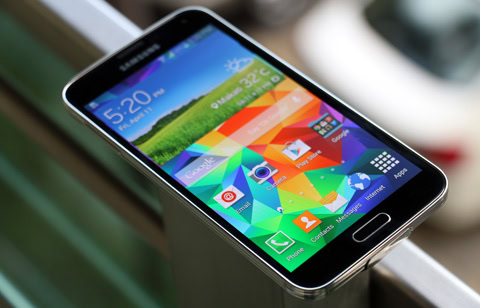 If you have other concerns regarding your Samsung Galaxy S5, don't hesitate to shoot us an email at [email protected] and we will do our best to get back to you as soon as we can. We will appreciate it very much if you can provide as many details as possible. If you are getting error messages on the screen, or have observed unusual phone behaviors,  kindly include them in your email. The more information you can provide, the easier for us to assist you. 
Should you prefer to contact us through social network sites, you can also engage us by visiting our Facebook and Google+ pages.
——————–
AT&T Samsung Galaxy S5 showing "Install interrupted. The software update could not be installed." error everytime an update is attempted
Problem: Hello. I have been experiencing great difficulty performing a successful update on my AT&T S5. Everything is stock, unrooted, etc.  Yet, I have not once been able to perform an OTA update even though my phone routinely alerts me one is available.  I have many times downloaded the software and waited for it to restart, only to soon find out the update had failed. 
Specifically, the message reads: "Install interrupted. The software update could not be installed."
This is particularly frustrating. I wonder if using Kies will be the solution, but have no experience with that. My previous phone was an AT&T S3, and I never had this issue on that phone. Any help you can provide will be most appreciated!
Thank you for your time. — Geoffrey
Troubleshooting: Hi Geoffrey. This error usually comes up if there's a problem with your phone's storage device (internal memory) during the update, or if there's an unknown software glitch preventing the phone from preventing a stable connection to a remote server uploading the update files to your device. There are only two solutions that you can try here:
Update using Samsung Kies
Perform a factory reset to delete software bugs.
Now, updating via Samsung Kies is easy and 100% effective because it's designed to help users having update issues like the one that you have. We still think that updating via Kies is the safest way to go to minimize problems so please consider doing it. It's easy and user friendly so we think you can very well manage.
Another good solution to try is to do a factory reset to ensure that the phone runs a clean version of Android. Make sure to create copies of your personal data first before you proceed.
——————–
Verizon Samsung Galaxy S5 not reading SD cards
Problem: I have a Samsung Galaxy S5 running 4.4.4 on the Verizon NK2 kernel, which was supposed to fix issues with using the SD card following the changes to SD card security in KitKat. In my case the update seems to have possibly caused the problem to get worse. Prior to the NK2 update I could at least read data on the card, but not write to it even using the default My Files app. Prior to KitKat, I could both read and write to the  SD card.
When the problem appeared, I tested the card thoroughly on a PC and other devices. The card works fine.  I did a factory reset of my phone which didn't fix the issue. I have tried 2 other brand new cards from 2 other manufacturers and they won't work on my S5 either. The current card I am using is a brand new 64GB Samsung card. I tried for mating it using the  FAT file system on my PC and still it won't work. The phone has no physical or water damage.
This is clearly either a spontaneously occurring hardware problem or the last update broke it. Do you have any suggestions for how to resolve this issue? I am considering rooting to see if I can regain use of the SD card through third party apps.
Thanks in advance. — Doug
Troubleshooting: Hi Doug. We've heard of some Samsung devices not reading particular SD cards from other brands but not the one from Samsung itself so this seems rather odd. However, you also mentioned that your S5 does not also read at least two other SD cards. That means that the issue can be hardware (SD card assembly not working properly), or software in nature. Either way, I think it's better if you consider getting a replacement phone to fully resolve the issue. Rooting your current device won't help if the issue is on the hardware side in the first place.
——————–
Verizon Samsung Galaxy S5 cannot send or receive text when connected to Wi-Fi
Problem: Hi. I am having troubles with the Verizon Message+ app that came with my phone. I do not have cell service at my house so I rely on Wi-Fi. I was at first able to send and receive texts with this app just with Wi-Fi. Now I cant. I've tried having a Verizon tech look at it but they are always connecting to service so I can't tell if the Wi-Fi only is working. They mess with it but it never helps. My husband downloaded the app to his phone and it works fine. I tried resetting to factory default. I put a new SD card in for better memory. I shut my phone off during the night as told. I can connect just fine to my Wi-Fi with all other apps like Facebook. But even other Wi-Fi texting apps I've tried won't work. I get the same message "Network is unavailable". Can you help me?  Thanks! — Laura
Troubleshooting: Hi Laura. There have been similar issues regarding not being to send and receive SMS via Wi-Fi all over the internet so it's safe to say this is happening in Android devices. That rules out the possibility that this may be a phone specific problem. We'd like to think though that the problem may be coming from your phone's Wi-Fi settings, or from third party applications that connects to the internet via Wi-Fi.
Try to boot up the phone in Safe Mode and see if you can send a text message to yourself via Wi-Fi. If it works when the device is in this environment, the culprit can be one of your third party applications. The next best thing to do is to remove them one by one until the issue is gone.
If booting in safe mode won't work though, try to check your Advanced Wi-Fi settings and select Keep Wi-Fi off option.
Some other users recommended to wipe the phone's cache partition so you can also try that if you want. Here's how:
Turn off your S5.
Press Power, Volume Up and Home buttons at the same time.
Keep pressing these keys until recovery mode is being displayed on your Galaxy S5.
In recovery mode, use volume up and down buttons in order to scroll up and down; also use power button in order to select your option. Now select Wipe Cache Partition.
You can then reboot into Android by selecting Reboot System Now.
——————–
How to change the theme/color combination of Gmail app
Problem: Hey DroidGuy.
Thanks for your guidance, it helps tremendously, as I've updated from the Galaxy S2 to the S5.  By the way I'm on the U.S. Sprint SM-G900P version of the S5.
My question is in regards to the contacts.  I have contacts from Social Media ( LinkedIn, Facebook, Google+), to which I've gone into Gmail, clicked the Gmail drop-down to change to Contact mode, then created a contact directory, so when I see their name within my contacts list on my Android S5 smartphone, I know what company they work for, their title, phone #, address, e-mail, etc.
Where my issue lies is within the Gmail contacts, viewing on my Android S5 smartphone. The screen is light on light, that is white text on light-grey background. It makes it hard to see, during the day.  Is there any way to change the text color or the background to a dark(er) image?
Any help / guidance is most appreciative. — John
Troubleshooting: Hi John. Unfortunately, the Gmail app does not provide options to change its themes. That means that you can only manipulate color combinations under the general display settings of your phone, which may not be very helpful in this case. The current Gmail app is stuck with its red and white color combination.
——————–
Samsung Galaxy S5 Gallery app not allowing movement of files to SD card
Problem: I need serious help as I feel like this phone is going to be the death of me.
I have the Galaxy S5 and I used to be able to transfer files to my SD card. Now I cant. When I try to it just goes back to the original screen.
The way I try to do this is by going to my files select device storage, select pictures file or DCIM, top right corner, select Move. Takes me back to my files screen, select SD Card, select file to move the pictures too and they would transfer. Not anymore though. Once I select the file in the SD card to move to it just goes back to the my files screen with no transfer of any files.
Please help.
Thank you so much. — Kubo
Troubleshooting: Hi Kubo. If the conventional way of moving files no longer works, there might be a software glitch in the gallery app causing it. Unfortunately, you cannot just clear the app's cache and data because it will also erase your photos and files.
Your only remaining option here is by moving your files to the SD card by using third party file managers like the ES File Explorer File Manager app. There are many other file managers available for free in Google Play Store so you can pick whatever suits you best.
——————–
Samsung Galaxy S5 showing a number inside an oval
Problem: I have a new Galaxy S5 that keeps displaying an oval pop-up message with numbers. I've researched and have found someone else experiencing it too but there was no reason or solution. His code was a few variations of numbers zero and then 734. Mine is 7936. It pops up at random times but mostly when I open an app. The oval is a grayish tan color with white text. See attached. He thought it was maybe the number of texts he had but when he got the zero, knew that wasn't it.
I searched your page and didn't find anything. I'm guessing it's not a big deal but it's annoying. Thanks for your help! — Kym
Troubleshooting: Hi Kym. We have no clue as what that number means too. Try to boot your phone in Safe mode for a few hours and see if the number still pops up. If it doesn't that means that a third party application in your phone is causing it.
You can also perform a factory reset to wipe the phone clean.
——————–
Screen issues, call and text not coming through in Samsung Galaxy S5
Problem: Hi. So I didn't see my phone issues on here so here we go. I would have calls automatically reject and not come through on my end and could not get text messages through either. This would happen every two to three days and I would have to rest my phone. To get it to not do that, I took it in and the updated the network on it. That doesn't happen as often now but since then my phone will be on Wi-Fi and will not load or has problems loading things and I can have a friend next to me having no problem at all, and lastly my screen is flickering, half of it has a grey tint or tone to it and the other half is more the white color and it is this grey part that flickers, and I do not have water damage to it, never dropped it in water. I have reset my phone before and that did not help. Is there anything I can do? — Ams42189
Troubleshooting: Hi Ams42189. Was your phone dropped before? That grey tint or screen issues you are having may be indicators of underlying hardware problems. Unfortunately, we don't offer any hardware diagnostics in this blog so there's really no way of knowing if our suspicion is correct. We suggest that you get the phone replaced instead so the other issues that have been bothering you other that the screen problems will be resolved as well.
——————–
Samsung Galaxy S5 apps keeps on sending notifications for disabled apps
Problem: I have turned off notifications on several apps but they keep turning themselves back on. Some of the ones that I know for sure have done this include Pandora and Pinterest. Also, the mail app the comes on the phone is awful so I installed the Yahoo Mail app and I never have any trouble with it.  However, the mail app that comes on the phone has started sending me notifications again even though the app says it's turned off. I attached a picture of the icon that pops up. I can only assume it's from the GMAIL app because I don't have any other mail apps on my phone.  Any advice on how to fix these issues? — Kimberly
Troubleshooting: Hi Kimberly. When you say you have turned these annoying apps off, did you mean disable them? If you are not sure, here are the steps to disable an app in your S5:
Go to Settings.
Tap Application Manager.
Go to All tab.
Find the app you want and tap DISABLE.
If you've done this already, try to do a factory reset to bring your phone back to its default state.
——————–
"Security Notice: Unauthorized actions have been detected. Restart your phone to undo any unauthorized changes. Cancel or Restart?" error keeps on popping up in a Samsung Galaxy S5
Problem: Hello, I hope you can help. Didn't see this topic on any of your other lists, but from what I can tell it's fairly common.
A few minutes after powering on my S5 Active I get the following notification – "Security Notice: Unauthorized actions have been detected. Restart your phone to undo any unauthorized changes. Cancel or Restart."
If I click cancel (or swipe away the notification) the notification disappears for a few minutes, then comes back. If I click restart it reboots the phone and shows that recovery is starting, the shows "Installing system update" for a few seconds, then the phone reboots and the same problem repeats.
If I long click on the notification (and click app info) I see that it's generated from Knox Notification Manager (version 2.0).
I have tried clearing cache and data from all Knox apps and then restarting, error returned. Also, I'm unable to uncheck the "Show Notifications" box on any of the Knox apps.
I assume that an app I installed is causing this error, but want to know if there's a way to figure out which app rather than doing a factory reset on my device and then installing  each app individually and waiting to see when the error reappears.
My device info is as follows:
Samsung S5 Active
AT&T unlocked and running on Rogers Mobile (Canada)
Model # SAMSUNG-SM-G870A
Android version – 4.4.2
Baseband Version – G870AUCU1ANG3
Kernel version – 3.4.0- 1542323 [email protected]#1                                                                Fri May 9 22:13:19 KST 2014
Build number – KOT49H.G870AUCU1ANG3
SE for Android status – Enforcing SEPF_SAMSUNG-SM-G870A_4.4.2_0032                               Wed Oct 15 16:27:36 2014
Security Software version – MDF v1.0 Release 3  VPN v1.4 Release 1
Let me know if you have a solution to this problem. — Matt
Troubleshooting: Hi Matt. If you want to pinpoint which specific app is causing this error, you can run the phone in Safe Mode. Once in this diagnostics environment, try to remove one app at a time starting from the very last app you installed. Make sure to give your phone enough time to work after removing an app so you can observe if the issue persists.
——————–
Samsung Galaxy S5 email app does not automatically sync when connected to another Wi-Fi hotspot | No auto-sign in feature for Verizon email Samsung Galaxy S5
Problem: Hello DroidGuy.
I hope you can help me.  I've been having 2 annoying issues with my Samsung Galaxy S5 and I wasn't able to find the answer on your website:
when I am not on my own Wi-Fi my email doesn't automatically sync. I've tried a few suggestions that I found online but they haven't worked. What do you suggest?
I have 2 email accounts on my phone – AOL and Verizon. I often get a message saying that "sign in has failed" for my Verizon wireless account. I put in my password & I'm good to go. But it's a real annoyance to have to constantly put in my password. 
Do you have any suggestions for my problems? I just checked and the software on my phone is up to date.
Thank you very much for your help! — Jill
Troubleshooting: Hi Jill. The only setting that should affect how your email syncs when connected to the internet can be found under Apps>Email>Menu icon>Settings>Sync settings. If nothing happens after changing specific options under this section, try checking the status of Master Sync under Settings>Data usage>Menu icon>Auto Sync data. Another good thing to do would be to wipe your email app's cache and data.
For your second question, it's best if you can ask Verizon if their system allows an auto-sign in. if you are using Verizon's own email app, this may be part of their email security protocol, which is unthinkable given the hassle it can create among users. In general though, auto-sign in feature is an integral part of the app so you should see it somewhere in the settings. Take a look at the settings of the email app and see if you can find an option to allow the device to remember the username and password.
——————–
Samsung Galaxy S5 showing "Unfortunately Vodafone updates have stopped" error
Problem: Hi. I hope you can help me. I updated my Galaxy S5 today from KitKat to Lollipop.
Since I upgraded I'm getting the following message anytime I click on a link to go to a website "Unfortunately Vodafone updates have stopped".
I can still browse the Web by launching the browser and I can make calls as normal.
But when I'm using Line or Messenger etc and I click on a link I get this message.
I have taken out the SIM and replaced but it makes no difference .
Please help if possible. Kind Regards. — Ray
Troubleshooting: Hi Ray. Your phone's ROM may probably encountering some errors that affects the apps you mentioned. Try to perform a factory reset to wipe your phone clean. This is a recommended solution by both Google and Samsung if a device appears to be showing multiple issues.  Let us know in your next email if everything's fine or otherwise.
Connect with us
We are among the very few people who offer free Android support online and we are serious about it. If you happen to have an issue you want to share, kindly ensure to provide details of the problem as well as a short background or the things you were doing prior to noticing it. Feel free to contact us regarding your concerns, questions and problems. If you are getting error messages on the screen, or have observed unusual phone behaviors,  kindly include them in your email. The more information you can provide, the easier for us to assist you.You may reach us at [email protected] or post on our Facebook and Google+ pages.