The next flagship phone from Samsung, the Galaxy S24 Ultra, is expected to feature some major camera upgrades compared to its predecessor, the Galaxy S23 Ultra. According to recent leaks from prominent smartphone leaker Ice Universe, the Galaxy S24 Ultra will sport a new 50MP telephoto camera for 3x optical zoom along with an upgraded main display.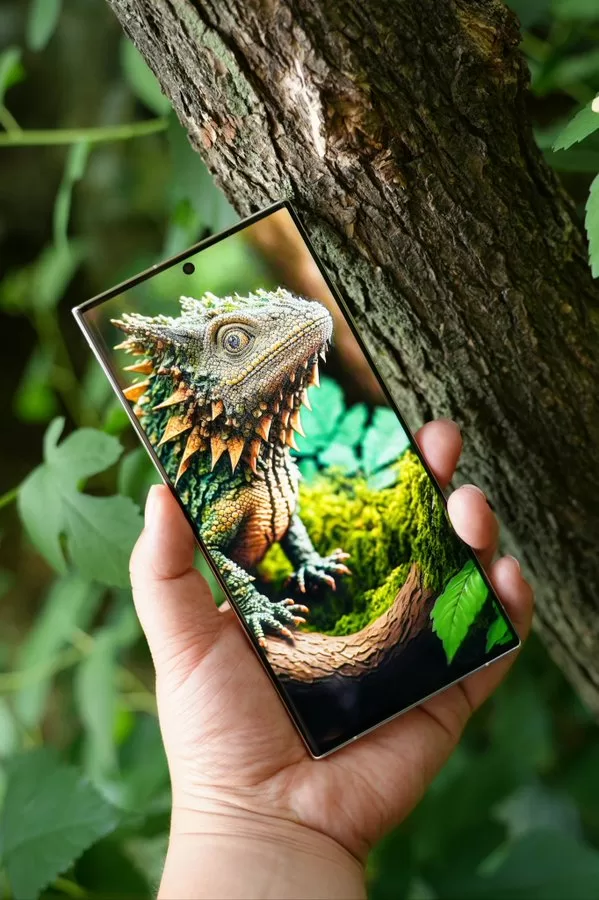 50MP Telephoto Camera for Enhanced Zoom
One of the most notable rumored upgrades for the Galaxy S24 Ultra is the inclusion of a 50MP telephoto camera with 3x optical zoom capabilities. This would be a major jump up from the 10MP telephoto camera found on the Galaxy S23 Ultra and previous Galaxy S models.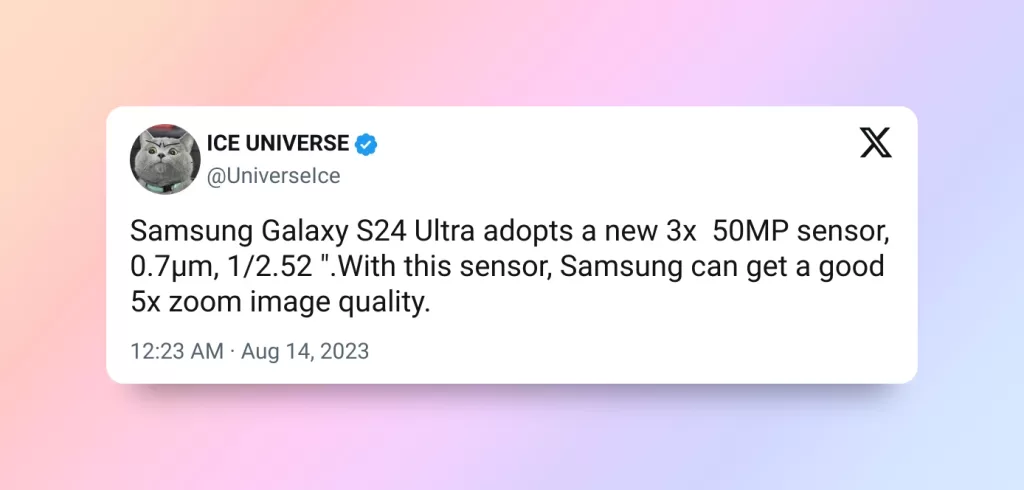 The larger 50MP sensor would allow for greatly improved image quality when zooming, especially in the 5x-7x zoom range which has been a weakness for Galaxy phones compared to rivals like Google's Pixel. Ice Universe claims the Galaxy S24 Ultra will have "good" 5x zoom performance thanks to this new sensor.
While the 50MP 3x telephoto lens is getting a big megapixel boost, Ice Universe says the 10x periscope zoom camera will remain 10MP like prior Ultra models. However, enhancements to the lens and software could still yield better long-range zoom quality.
Upgraded Display with Unknown Enhancements
In addition to revealing details on the new telephoto camera, leaker Ice Universe also hinted that the Galaxy S24 Ultra will sport an upgraded main display panel. However, no specifics were given on exactly what display enhancements we might see.
Possibilities could include a jump to QHD+ resolution from the Galaxy S23 Ultra's WQHD+ screen, increased peak brightness for better outdoor visibility, or a switch to a newer LTPO panel technology for more dynamic refresh rates up to 120Hz. An under-display front camera could also be in the works to allow a true full-screen design.
Other Expected Specs and Features
According to various leaks and rumors, the Galaxy S24 Ultra is shaping up to be an iterative update over the Galaxy S23 Ultra in most areas other than the cameras. The phone is expected to be powered by the newest Snapdragon 8 Gen 3 chipset, or possibly an updated Exynos chip in some regions.
RAM and storage options could top out at 16GB and 1TB respectively. The huge 5,000 mAh battery and 45W fast charging support will likely remain unchanged. Design-wise, we may see some slight revisions like a titanium frame but the overall look should be very familiar if you've used a recent Galaxy S Ultra model.
Of course, plans can change leading up to the phone's expected launch in February 2024 alongside the Galaxy S24 and Galaxy S24+. But an upgraded telephoto camera and display would help give Samsung some key selling points to entice users to upgrade from older devices.