Samsung's Galaxy S series has been at the forefront of innovation in the smartphone industry for over a decade, and the upcoming release of the Galaxy S23 is no exception. With rumors flying around the web, it's hard to know what to believe. However, we've gathered all the latest information to give you a comprehensive look at what the Galaxy S23 is shaping up to be.
Key Features
The Galaxy S23 is expected to come with a host of new features and improvements. Some of the most notable include:
5G connectivity: With 5G networks becoming more widespread, the Galaxy S23 is rumored to come with support for the latest 5G technology.
Improved camera: The Galaxy S series has always been known for its exceptional camera quality, and the S23 is expected to take things to the next level with a new camera system that promises even better image quality.
Bigger battery: The S23 is rumored to have a larger battery than its predecessor, the S22, which should provide better battery life for users.
Sleek design: The Galaxy S series is known for its stylish design, and the S23 is no exception. The latest leaks suggest that it will have a sleek, modern look that will turn heads.
Specs and Hardware
The Galaxy S23 is expected to be powered by the latest Qualcomm Snapdragon processor, which should provide excellent performance and efficiency. Additionally, it's rumored to come with up to 16GB of RAM, which should make it a powerhouse for multitasking and demanding applications.
Advanced Camera Technology
One of the most talked-about features of the S23 is its camera system.The Samsung Galaxy S23 boasts a powerful camera system that is unmatched in the smartphone market. The rear camera setup includes a 108MP primary sensor, a 12MP ultra-wide lens, and a 64MP telephoto lens, all of which work together to produce stunning photos and videos.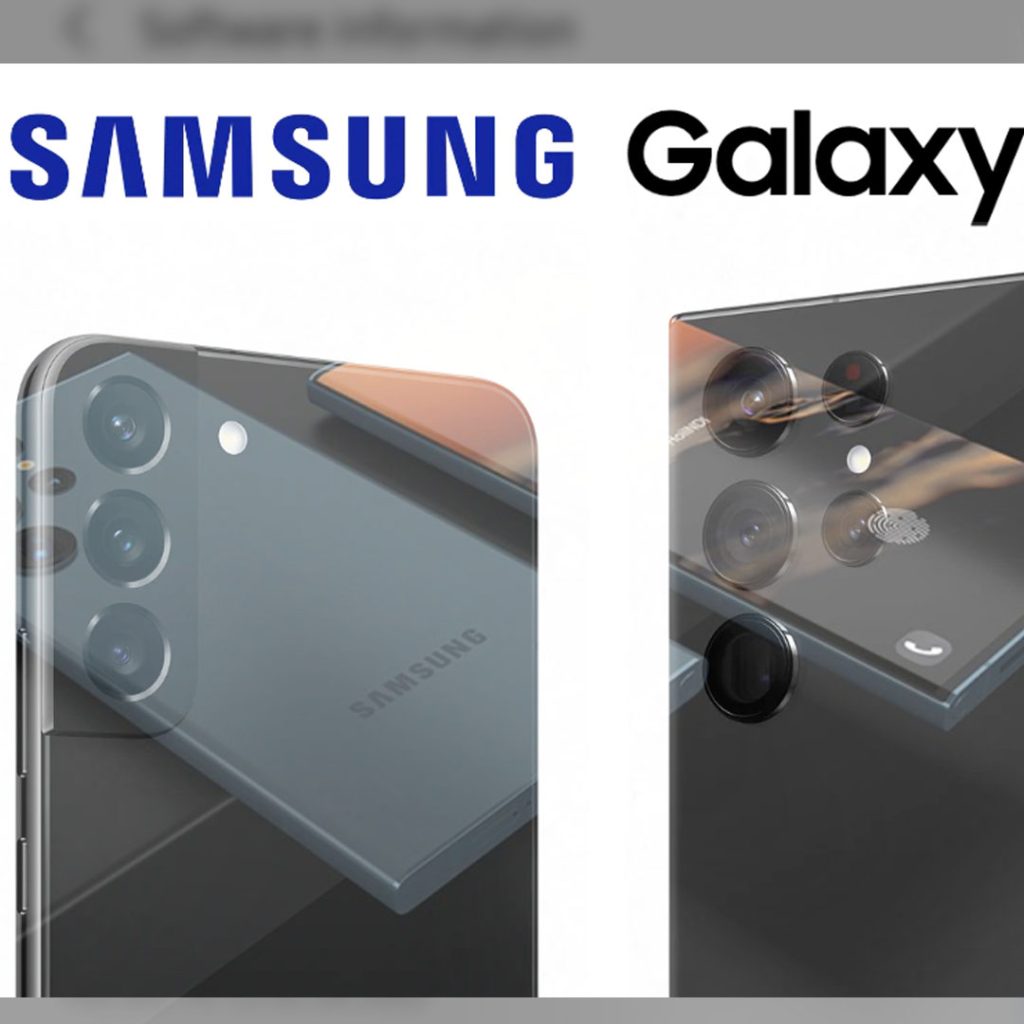 The camera also features advanced technologies like 8K video recording, optical image stabilization, and improved low-light performance, making it the perfect device for capturing memories.
Impressive Display
The Samsung Galaxy S23 features a 6.2-inch AMOLED display with a resolution of 3200 x 1440. The display is bright, sharp, and provides vibrant colors, making it perfect for watching videos, browsing the web, or playing games. The display is also protected by Corning Gorilla Glass 7, ensuring that it will remain scratch-free for a long time.
Fast and Efficient Performance
The Samsung Galaxy S23 is powered by a Snapdragon 888 processor and comes with 12GB of RAM, making it one of the fastest smartphones on the market. The device also features a 5,000mAh battery that provides long-lasting power, and it supports fast charging and wireless charging. With these features, you'll never have to worry about your phone running out of battery during the day.
Advanced Security Features
The Samsung Galaxy S23 features advanced security features like an in-display fingerprint sensor and facial recognition. These features allow you to unlock your phone quickly and securely, and they also help protect your personal data from unauthorized access.
Sleek and Stylish Design
The Samsung Galaxy S23 is not just powerful, it's also stylish. The device features a sleek and minimalist design that is sure to turn heads. The back of the device is made of glass, which gives it a premium look and feel, and it's available in several stunning colors to choose from.
Release Date and Price
The exact release date of the Galaxy S23 is still unconfirmed, but rumors suggest that it will be released in the first half of 2023. As for the price, it's expected to be in line with previous Galaxy S releases, with the base model starting at around $999.
Initial Verdict
Samsung has always been known for producing high-quality smartphones with cutting-edge technology, and the Samsung Galaxy S23 is no exception. This latest addition to the Samsung smartphone lineup is set to revolutionize the smartphone industry once again. In this article, we will take a deep dive into the features and specifications of the Samsung Galaxy S23, and what makes it stand out from the competition.
So far, we could say that the new Samsung Galaxy S23 is an impressive smartphone that packs advanced camera technology, an impressive display, fast and efficient performance, advanced security features, and a sleek and stylish design.
Furthermore, the Galaxy S23 is shaping up to be an exceptional smartphone, with a host of new features and improvements over its predecessor. Whether you're a Samsung fan or just looking for the latest and greatest in smartphone technology, the S23 is definitely worth keeping an eye on.