The #Samsung #Galaxy #Note5 is still one of the best Note models that you can get in the market today. Released in 2015, this phone still has top of the line specs even when compared to the newer smartphone releases. Some of the notable features of this phone include a 5.7 inch quad HD Super AMOLED display, a stylus, 4GB or RAM, and a 16MP f1.9 camera just to name a few. While this phone has been used as a reliable daily driver by a lot of people there are instances when certain issues can occur. In this latest installment of our troubleshooting series we will tackle the Galaxy Note 5 not fast charging wirelessly issue & other related problems.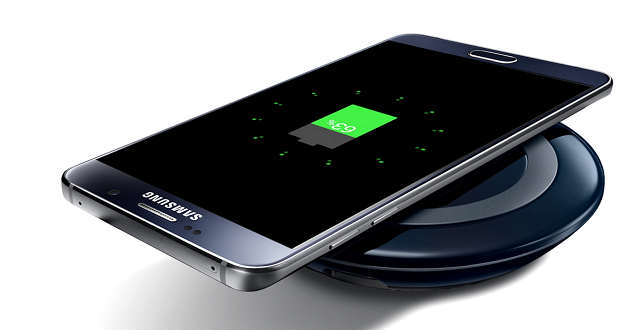 If you own a Samsung Galaxy Note 5  or any other Android device for that matter then feel free to contact us using this form. We will be more than happy to assist you with any concern that you may have with your device. This is a free service we are offering with no strings attached. We however ask that when you do contact us try to be as detailed as possible so that an accurate assessment can be made and the correct solution can be given.  
If you would like to browse the previous parts in this series then check out this link.  
You may also reach us at our Facebook and Google+ social media accounts.
Note 5 Not Fast Charging Wirelessly
Problem: Hello!  I came across your site in searching for a fix to my Note 5 charging issue (not fast charging wirelessly on a Samsung Fast Charge cable/pad combo). 1- Phone charges on the cable and fast charging pad when turned off.  Phone charges, check. 2- Clear the cache.  Phone still charges while turned off, but while turned on, it FCs for about 30 seconds to a minute, then the charger LED starts blinking and the phone stops charging. 3-  Backed up my files  (pictures, S-notes, etc), performed a master reset from the boot menu.  I must have missed something, because when the phone reboots and starts the setup, I cannot get it to recognize the Google account/password that I had it under.  My Gmail is filling up with notifications, and my phone is not letting me proceed with resetting it. Is it possible to get it fixed myself, or am I better off sending it in / taking it in?
Solution: When your phone only charges wirelessly when it i turned off the first thing you should do is to try using another fast charger ( not the pad but the charger which you connect to the power outlet). It's best to try the Samsung Adaptive Fast Charging charger as this works best in this situation.
Regarding the issue of your phone not recognizing the Google account you should double check if you have entered the information correctly. You might have missed a letter or number when entering the information. The factory reset protection feature of this device needs you to input the last Google account used by the phone before it was reset.
Note 5 Not Fast charging After Software Update
Problem: last week i got update in my Samsung note 5 after updating my phone i am not able to fast charge even my phone is not connecting to computer so i can not even install stock firmware again tell me what should i do now i have followed and search all process but no solution my security patch is 1 December
Solution: You should first concentrate the troubleshooting on the phone's charging port and the charging cord that you are using. Clean the port using a can of compressed air making sure that any dirt or debris stuck in the port is removed. Try charging the phone using a different charging cord. You should also check if it can be detected by your computer. When connecting the phone to your computer try the following steps.
Make sure that your computer has the latest updates installed

Try connecting the phone to the different USB ports

Try temporarily turning off the security software of your phone as this might be interfering with the phone connection.
If the above steps fail to fix the problem then you should bring your phone to a service center and have it checked.
Note 5 Battery Draining Faster Than Normal
Problem: Hi. I have a note 5 and having problems with the battery. Last few days the battery has been draining faster than normal. But yesterday my phone was at 50% and it turned itself off. It wouldn't turn back on so I put it on charge and it was at 0%. It did this a few times. Now when I put it on charge it charges up to 27% and that's it.
Solution: What you will want to do first in this case is to check if the phone software is somehow involved in this problem by following the troubleshooting steps listed below.
Start the phone in Safe Mode. Check if you experience the issue in this mode. If the issue doesn't occur then this could be caused by an app that you downloaded. Find out what app this is and uninstall it.

Try wiping the cache partition of your phone from the recovery mode.

Backup your phone data then do a factory reset.
If the above steps fail to fix the problem then this might already be caused by a faulty battery. Bring your phone to a service center and have it checked.
Note 5 Charges Slowly When Phone Off
Problem: I am having a charging problem with my samsung galaxy note 5 it sometimes charges when the phone is powered off but very slowly! Please can you reply asap as this is my only phone and I need to urgently address the problem.
Solution: Try the usual troubleshooting steps that needs to done whenever a phone does not charge.
Clean the charging port of your phone using a can of compressed air. Make sure to remove any dirt or debris stuck in this port.

Try using a different charging cord and wall charger when charging your phone.

To eliminate any possible software glitches that could cause this problem you should backup your phone data then do a factory reset. Once the reset is complete immediately check if the issue still occurs.
If the above steps fail to fix the problem then this could either be caused by a faulty charging port or weak battery. I recommend that you have this checked at a service center.
Note 5 Not Switching On After Drop
Problem: i dropped my samsung galaxy note 5 in water last night. it was switched off already or maybe just after that since the battery was almost 0% at that time. it's switched off since then and i left it in rice. should i try to charge it and switch it on after 1-2 days and then seek professional help or directly seek professional help and get it disassembled without trying to switch it on ?
Solution: After two days of placing the phone in rice it is best to try turning it on. You should also try charging it first for at least 20 minutes before turning on. If your phone still does not turn on then you should bring it to a service center and have it checked.
Feel free to send us your questions, suggestions and problems you've encountered while using your Android phone. We support every Android device that is available in the market today. And don't worry, we won't charge you a single penny for your questions. Contact us using this form. We read every message we receive can't guarantee a quick response. If we were able to help you, please help us spread the word by sharing our posts with your friends.