A lot of people today rely on their smartphones for various online tasks. From updating social networks, checking emails, or making video calls, the smartphone is usually the go to device. The #Samsung #Galaxy #Note4 for example is one such smartphone that provides an excellent online experience for consumers due to its large 5.7 inch display which makes browsing the web easy on the eyes. There are however instances when certain connectivity problems can occur on this phone which we will be addressing today. In this latest installment of our troubleshooting series we will tackle the Galaxy Note 4 Wi-Fi will not turn on issue & other related problems.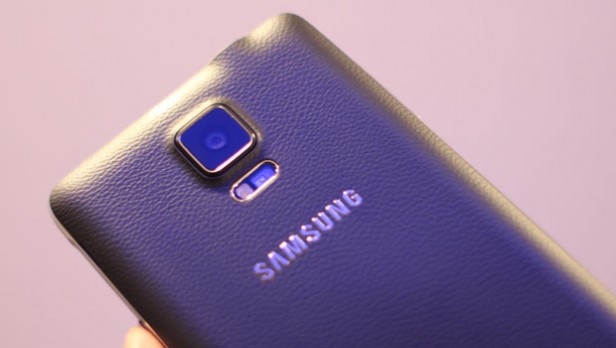 If you own a Samsung Galaxy Note 4  or any other Android device for that matter then feel free to contact us using this form. We will be more than happy to assist you with any concern that you may have with your device. This is a free service we are offering with no strings attached. We however ask that when you do contact us try to be as detailed as possible so that an accurate assessment can be made and the correct solution can be given.  
If you would like to browse the previous parts in this series then check out this link.  
You may also reach us at our Facebook and Google+ social media accounts.
Note 4 Wi-Fi Will Not Turn On
Problem: I have a note 4 the wifi works on it but I turned the wifi off the other day and then tried to turn it back on the wifi will not turn back on so I did a soft reset and tried it again then it took me 5 Mims sliding it back again AND forth from off to on the it took to on. But now I turned it off again and it will not turn back on i tried the steps I listed but will not turn on at all
Solution: What you will need to do in this case is to check if an app you downloaded is causing the problem. Start the phone in Safe Mode. When your phone is started in this mode only the pre-installed apps are allowed to run while apps you downloaded are disabled. Check if you are able to switch in the Wi-Fi in this mode. If the problem doesn't occur in this mode then it could be caused by an app you downloaded. Find out what app this is and uninstall it.
If the issue occurs even in Safe Mode then I suggest that you backup your phone data then do a factory reset. Once the reset is complete immediately check if the Wi-Fi works. If it doesn't then this could already be caused by a faulty hardware component inside the phone. I suggest that you bring your phone to a service center and have it checked if this is the case.
Note 4 Overheats Wi-Fi Randomly Turns On Off
Problem: Hello, I have had many issues with my Note 4; however, I do not have insurance on the phone, nor am I eligible for an upgrade at this time, due to another family member taking my upgrade. Also, I find that I cannot afford to get a new phone without the upgrade capabilities, and I am unsure of how to approach purchasing an unlocked phone. There are two ongoing and problematic issues that I wish to address. First, my Note 4 has a terrible problem with overheating–to the point where I have to take it out of whatever pocket it is in because it actually hurts–and is mainly concentrated within the display area of the device. I have tried even factory resetting, and getting a new battery; however, the issues still persists to this day. Second, within the past two weeks, my Wi-Fi toggle has acquired a mind of its own–in that, it constantly cycles on and off, so when I hit it to try to turn Wi-Fi on, it merely interrupts the cycle and then continues–which has caused a substantial increase in data usage and battery life. These issues started within the past two weeks; however, I always received mediocre connectivity on even the strongest Wi-Fi networks, so this has simply progressed the problem. Additionally, I have noticed two smaller details that may enable some reasonable doubt for this. Even after disabling sync capabilities and permissions for service applications, such as "GameService," I still receive notifications. Another issue is during the installation and/or updating of applications, there is often a prolonged delay between the download completion and the system installation (three days ago, there was a 32 minute delay in the process). Please let me know if you have any possible suggestions, including potential recommendations for a new phone–preferably not another 'phablet' though, since my experience with this has been quite excruciating. Thank you in advance for any help you may provide.
Solution:  Since replacing the phone battery and doing a factory reset fails to resolve the issues of your phone then it's very likely caused by some malfunctioning hardware component already. Your phone overheating and the Wi-Fi continuously turning on and off could be related. Because your Wi-Fi is acting this way it might be creating a stress in the phone causing it to heat up. It's also possible that these are two separate and unrelated issues. What you need to do is to backup your phone data then power down the device since this is a potentially dangerous issue. A phone that heats up could explode ( just like those Note 7s). Have your phone immediately checked at a service center. If you plan on upgrading to a newer model then I suggest you get the S7 which is a great overall device or if you want a phone that gets the latest updates regularly then you should consider getting the Google Pixel.
Note 4 Wi-Fi Is Greyed Out
Problem: Wifi is grayed out, so wont turn on period. Already done a factory reset nothing is working to make it come back
Solution: If a factory doesn't work then the Wi-Fi chip of the phone could already be defective. I suggest that you bring your phone to a service center and have it checked.
Note 4 Can't Access Wi-Fi Sign-In Page
Problem: Hi! I've been using my phone for nearly 2 years now but recently i have trouble accessing to certain public wifi that requires sign-in (the type which directs you to the browser). I can't even reach the login page. My friend with the same phone model doesn't seem to have this issue. Please help!!
Solution: Try opening your phone browser. In most cases the browser will open to the sign-in page. If this doesn't work then try accessing 192.168.1.1 which is the most common sign-in address page. Should the issue still occur then perform the following troubleshooting steps listed below. Check if the issue gets fixed after performing a step then move to the next step if it does.
Forget the Wi-Fi network on your phone then connect to it again.

Start the phone in Safe Mode. If the issue doesn't occur in this mode then it could be caused by an app you downloaded. Find out what app this is and uninstall it.

Wipe the cache partition of your phone from the recovery mode.

Backup your phone data then do a factory reset.
Note 4 Cannot Get 4G Signal
Problem: Hi, I have been having an issue with 4G on my Samsung note 4. I can only get H and H+ signal i cannot get 4G signal at all and the signal is erratic. I've been to the carrier checking if i a registered for 4G  which i am they could not help me any further, they say it's the phone as the signal should not be cutting off totally as in the mobile data is on but no signal comes through not even GPRS, i then went home and factory reset my phone which didn't help, now i'm thinking it's the software update (v6.0.1) that is affecting it.
Solution: Try inserting another SIM card in your phone that's known to get a 4G signal. If your phone gets a 4G signal with this SIM card then the problem could be caused by your SIM. If the issue still remains then you can try to downgrade the phone software to its previous version since you suspect that the update is causing the problem. You have to manually flash the previous software version to your device. Instructions on how to do this can be found at several of the popular Android forums online.
Feel free to send us your questions, suggestions and problems you've encountered while using your Android phone. We support every Android device that is available in the market today. And don't worry, we won't charge you a single penny for your questions. Contact us using this form. We read every message we receive can't guarantee a quick response. If we were able to help you, please help us spread the word by sharing our posts with your friends.