One of the best ways of getting online while on the go is by using a smartphone. The #Samsung #Galaxy #Note4 for example is a great device to use since it has a large screen and it has various connectivity options to allow you to go online. You can either connect to a Wi-Fi network or you can use your mobile data subscription. While getting the phone online is quite easy there are instances when certain issues can occur. This is what we will be addressing today as we tackle the Galaxy Note 4 Wi-Fi keeps on disconnecting issue & other related problems. We have gathered several issues of this nature sent to us by our readers and have addressed them below.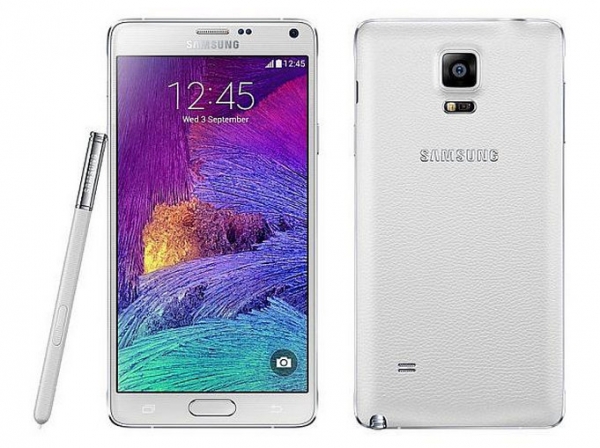 If you own a Samsung Galaxy Note 4  or any other Android device for that matter then feel free to contact us using this form. We will be more than happy to assist you with any concern that you may have with your device. This is a free service we are offering with no strings attached. We however ask that when you do contact us try to be as detailed as possible so that an accurate assessment can be made and the correct solution can be given.  
If you would like to browse the previous parts in this series then check out this link.  
You may also reach us at our Facebook and Google+ social media accounts.
Note 4 Wi-Fi Keeps On Disconnecting
Problem: My phone will usually connect to our WiFi in a few seconds, but after a few minutes or even seconds it will disconnect again. It only started a few weeks ago, but it seems to be getting worse. I haven't done anything different with my phone recently that I can think of that might cause this, and I know it's not a problem with our WiFi because it happens on every network I try to use.
Solution: It's good that you checked your phone with other Wi-Fi networks so as to eliminate any router related problems. Since we now know that the issue occurs in every network you try to connect to then it's safe to say that the problem is with the phone.
To troubleshoot the phone try to check first if an app you installed is causing the problem. To do this just start the phone in Safe Mode. While the phone is working in this mode only the pre-installed apps of your phone are allow to run. Try to check if you are able to connect to a Wi-Fi connection without any issues in this mode. If you have a saved Wi-Fi network in your device I recommend that you forget it first then connect to it again. If you don't experience the problem in this mode then it could be caused by an app you downloaded. Find out what app this is and uninstall it.
If the problem occurs even in Safe Mode then do the following steps listed below. Move to the next step should the issue still occur.
Start the phone in recovery mode. Wipe the cache partition of your device. Restart the phone then check if the problem still occurs.

Backup your phone data then do a factory reset.
Note 4 Not Connecting To Router After Marshmallow Update
Problem: Hello there! I am having a problem with my Galaxy Note 4 after the update to Marshmallow 6.0.1. After updating to the latest version of Android, I suddenly find myself unable to connect to my router. I am able to connect to both 2.4 and 5Ghz networks but will either get no data or message will pop up saying that the internet connection does not provide internet connection. I tried leaving the phone alone and it will still get data at times, as I can receive online services notifications but when I get them and try to surf, there is no internet. I have already done a software reset. I am still facing the same problem. I don't think that my apps are causing it because as soon as my phone connects to the network after it was being reset, the problem appears. My other devices have no problem connecting to the router.  Please help!
Solution: You should try connecting your phone to a different router then check if the same issue occurs. If it doesn't then the problem could be with your router. Try restarting your router then check if your phone can now connect to it. You should also check the administration panel of your router and see if any security settings are preventing your phone from connecting to it.
In case the issue still occurs even when your phone connects to a different Wi-Fi network then the problem could either be caused by the update or by a faulty hardware component. You should consider reverting back to the previous software version by manually flashing it to your phone. Instructions on how to do this can be found at several of the popular Android forums online.
If the issue still occurs even when your phone is running on an older software version then you should have this checked at a service center.
Note 4 Wi-Fi Not Working After Software Update
Problem: After I updated to the latest software on my note four, I noticed I'm having wifi connection issues. It will connect for a few seconds on the wifi and then immediately turn into the 4g. My wifi is working because my husband is able to use the wifi all day. My wifi was working perfectly until the update. Please, help!!
Related Problem: I have installed the new Android 6.0.1 on my phone and now my WIFI will not turn on or connect, i was not sure if there was a way to uninstall the update back to the previous version
Solution: The first thing you should do in this case is to forget the Wi-Fi connection in your phone, restart the router then connect to it again. Check if the issue still occurs.
If the issue remains then try to check if it occurs when your phone is running in Safe Mode. When your phone is running in this mode only the pre-installed apps are allowed to run. If the problem doesn't occur in this mode then it could be caused by a downloaded app. Find out what app this is and uninstall it.
In case the above steps fail to fix the problem then you should backup your phone data then do a factory reset. This is a highly recommended step that needs to be done whenever issues occur right after a software update. What this does is it removes any old software data that might have been left behind which is now causing the problem.
Note 4 Wi-Fi Not Working
Problem: My wife's Note 4 suddenly started acting strange today.  She was on facebook when it froze. She rebooted but then wireless would not work but data did.  After trying several suggestions found online she finally decided to backup and restore completely.  Problem still remains.  Here's the strange details, at the top of the phone it still shows the wireless icon with 1 or 2 of the bars highlighted but when you do the pull down from the top of the note the wireless circle is, not quite greyed out, but you cannot tap it to select a wireless network. Thanks for any help you can give.
Solution: Try going to your phone settings then check if you are able to toggle the Wi-Fi switch from here. If you are unable to turn on the phone's Wi-Fi then it's possible that this is already a hardware problem. I recommend that you have this checked at a service center.
Note 4 Needs To Be Rebooted To Get Internet Signal
Problem: Hi right from new, note 4 has had an issue where it loses coverage and internet.. it started only after making a call where both would go offline for one min after i hung up.. then come back to normal… now both coverage and internet regularly go offline and i have to reboot to get any service… any ideas please?
Solution: The first thing that you need to do in this case is to check if a glitch in the phone software is causing this problem. Backup your phone data then do a factory reset. Once the reset is done do not install anything in your phone just yet. Try to check first if the issue still occurs. If it does then this might already be a hardware issue. I recommend that you have this checked at a service center.
Note 4 4G Always Enabled
Problem: PLEASE HELP ME,I bought a 910F android 5.1.1, and it doesn't connect to the internet properly, it shows 4G even when "WCDMA only" is enabled, my sim is not 4G enabled at least sim supports only 3G, but it just shows 4G in the notification panel but the connection speed is slower than my 3G enabled nokia c6-01… it's either 4G or nothing, but in status menu in about device, it shows signal type as UMTS… please help me, is this a hardware or a software issue? I tried factory wipe data reset but didn't help…… PLEASE HELP
Solution:  It appears that your phone is stuck in 4G mode even if 4G is not set and you are only using a 3G SIM. Since you already performed a factory reset which didn't help then this is most likely a hardware issue already. I suggest you have this checked at a service center.
Feel free to send us your questions, suggestions and problems you've encountered while using your Android phone. We support every Android device that is available in the market today. And don't worry, we won't charge you a single penny for your questions. Contact us using this form. We read every message we receive can't guarantee a quick response. If we were able to help you, please help us spread the word by sharing our posts with your friends.