Staying connected to the Internet has become quite important to a lot of people today. Using a mobile device such as the #Samsung #Galaxy #Note4 for example allows a person to stay connected while on the go. The phone is able to use a Wi-Fi or a mobile data network to go online. There are however instances when certain issues prevents the phone from connecting to the Internet which we will be addressing today. In this latest installment of our troubleshooting series we will tackle the Galaxy Note 4 is not enabling Wi-Fi issue & other related problems.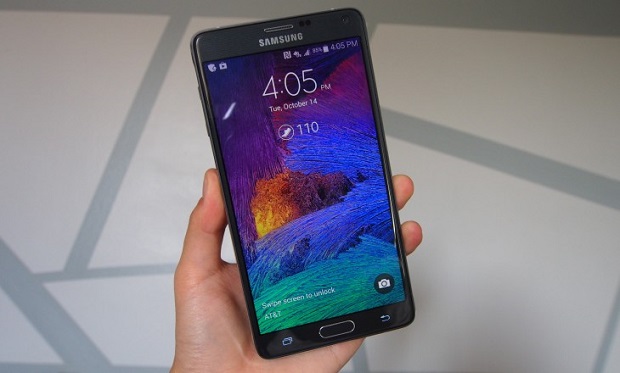 If you own a Samsung Galaxy Note 4  or any other Android device for that matter then feel free to contact us using this form. We will be more than happy to assist you with any concern that you may have with your device. This is a free service we are offering with no strings attached. We however ask that when you do contact us try to be as detailed as possible so that an accurate assessment can be made and the correct solution can be given.  
If you would like to browse the previous parts in this series then check out this link.  
You may also reach us at our Facebook and Google+ social media accounts.
Note 4 Is Not Enabling Wi-Fi
Problem: Hii, Could you please tell me how do I connect to wifi like I know how to but my phone isn't enabling wifi like I press the wifi icon but only light green light comes and again off. It happened yesterday and I did factory setting and after few hours my wifi icon was totally green and it started working but again today without me knowing the same thing happened. Could you please tell me how to fix this issue permanently.
Solution: You should try checking if the issue also occurs in Safe Mode. If you are able to activate the phone's Wi-Fi switch in this mode without any problems then the issue could be caused by an app you downloaded. Find out what app this is ( start with the last app you downloaded before the issue started) and uninstall it. If the problem also occurs in Safe Mode then I recommend that you backup your phone data and do a factory reset. Once the reset is complete don't install anything in your phone yet. Try to check first if the issue still occurs. If it does then this is most likely a hardware related problem already. If this is the case then you will need to bring the phone to a service center.
Note 4 Reboots When Using Wi-Fi Network
Problem: My samsung galaxy note 4 is hanging up to 5 10 second and rebooting when i using Wi-fi network . Other there is no problem when i used  mobile data ..it all good while using mobile data but when i used wifi network then certainly these hanging problem take place plz sis help to fix this problem…
Solution: Try checking if the issue occurs when the phone is connected to different Wi-Fi networks. This allows you to eliminate any router related issues that could be causing the problem. If the issue occurs even when the phone is connected to other Wi-Fi networks then I suggest that you follow the troubleshooting steps listed below.
Check if the issue occur when your phone is running in Safe Mode. If the issue doesn't occur then it could be caused by an app you downloaded. Find out what app this is and uninstall it.

Wipe the cache partition of your phone from the recovery mode.

Backup your phone data then do a factory reset.
Note 4 Wi-Fi Turns Off When Updating Phone
Problem: My note 4 will not update, it shows that it is but will end up turning off the WiFi on its own, I continue to lose Internet connection and when I do go somewhere with wifi and try running the update again it says software is up to date in which it isn't. Sometimes when I try to pull down notification bar it won't let me-it comes down and back up real fast and screen will flicker and after several attempts it will eventually work
Solution: There's a possibility that this issue could be caused by a software glitch. If this is the case then you will need to backup your phone data then do a factory reset. Once the reset is complete try checking if the issue still occurs. If it does then you should try updating your phone software using Kies.
Note 4 Apps Not Connecting Online Using Mobile Data
Problem: hello droid guy hope u notice me. i have a note 4 and my problem is i bought a sim card lte in japan so i can connect to the net the problem is even though the signal is showing lte i notice all the apps i have cannot connect to internet. ex. Internet, gmail, youtube,maps but no problem with my facebook and messenger. the sim has apn username and password. i input it correctly. right now i'm using my note 4 as a hotspot and connect my s7 to that phone. i have no problem with my s7 edge all apps can connect to the net.
Solution: Try to check if a third party app installed in your phone is preventing other apps from accessing the Internet using your mobile data subscription. To do this just start your phone in Safe Mode. Once the phone is working in this mode check if the issue still occurs. If it doesn't then the problem could be caused by an app you downloaded ( possibly a security app). Find out what app this is and uninstall it.
Should the problem occur even in Safe Mode then I suggest you check if the issue is caused by a software glitch by doing a factory reset. Once the reset is done make sure to check if the phone is using the correct APN setting before checking the mobile data connection.
If the above steps fail to fix the issue then you should  contact your service provider as there might be some settings needed for you to be able to use the mobile data network properly.
Note 4 Clicking On Web Link Not Opening Web Page
Problem: Hi  When i click a web link received from email , or any messages like whatsapp it doesn't open the web page. When you click it just responds with a blink with no action. Before it used to take us to the page immediately.  Please help to resolve this issue, Overall this phone is very good and useful. Thanks so much!
Solution: What browser are you using in your phone? Try clearing the cache and data of this particular browser. Once you have done this do the following steps listed below.
Go to Settings.

Select Applications.

Select the application that is currently set to open a file type — for example, Google Chrome.

Scroll down to Launch by default and tap Clear defaults.
Once this is done try clicking on a web link again. You will be asked what app you would like to use as a default to open the link. When clicking on succeeding links this app will then be used.
Note 4 Does Not Connect to Strongest Wi-Fi Network
Problem: Hi. I have a note 4 that has developed a new problem. I have 3 wifi networks around my property, but the phone will not connect automatically to the strongest network when I walk around the property. Instead, it will hang on to the last network until it goes out of range completely. It will then search and pick up the strongest signal. Turning wifi off and back on again also gets it to choose the strongest network. I can find no settings to tell it to connect to the strongest network. Hope I made that clear enough. Thanks for any help you are able to offer.
Solution: The way I understand it, this phone will initially connect to the strongest Wi-Fi network. Once it is connected it will stay connected even if there is another stronger Wi-Fi network available. The only time it will connect to a stronger network is if the phone gets disconnected from its current Wi-Fi connection.
Under the advanced Wi-Fi setting there is an option to avoid poor connections. When this enabled the phone will automatically switch to the strongest network however a certain threshold must be met before this feature will be triggered.
You could try using some Wi-Fi manager app which can be downloaded over at the Google Play Store to resolve this issue.
Feel free to send us your questions, suggestions and problems you've encountered while using your Android phone. We support every Android device that is available in the market today. And don't worry, we won't charge you a single penny for your questions. Contact us using this form. We read every message we receive can't guarantee a quick response. If we were able to help you, please help us spread the word by sharing our posts with your friends.