Nowadays, accessing the Internet has become easy to do with the help of smartphones. The #Samsung #Galaxy #Note4 for example allows anyone to go online using a Wi-Fi or mobile data connection. You are assured of a fast connection thanks in part to the advanced radio components that this phone uses. There are however instances when connection related issues can occur on this device. This is what we will be dealing with today as we tackle the Galaxy Note 4 connected to Wi-Fi but no Internet issue & other related problems. We have gathered several issues of this nature sent our way and addressed them below.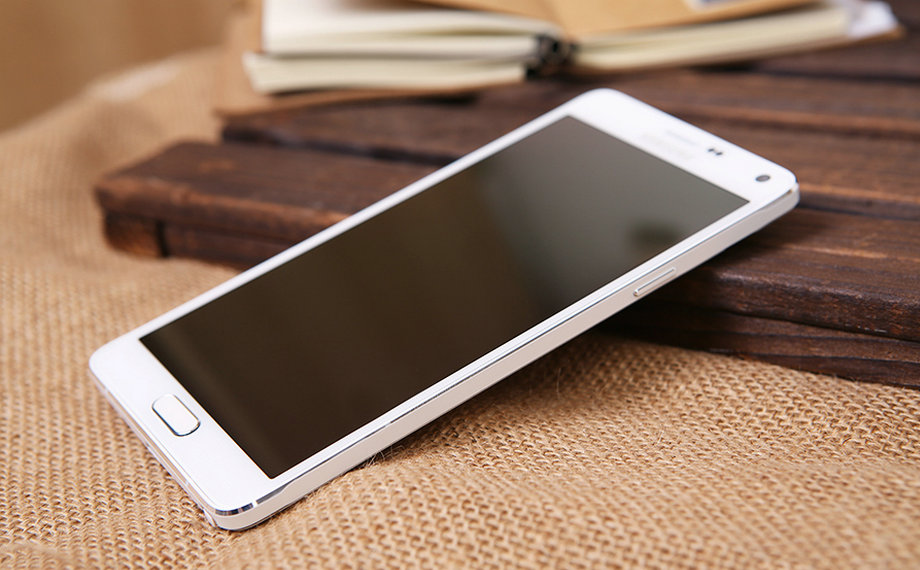 If you own a Samsung Galaxy Note 4  or any other Android device for that matter then feel free to contact us using this form. We will be more than happy to assist you with any concern that you may have with your device. This is a free service we are offering with no strings attached. We however ask that when you do contact us try to be as detailed as possible so that an accurate assessment can be made and the correct solution can be given.  
If you would like to browse the previous parts in this series then check out this link.  
You may also reach us at our Facebook and Google+ social media accounts.
Note 4 Connected To Wi-Fi But No Internet
Problem: Recently I use wifi free from Macdonald restaurant nearby my work but the last 2 days  my  note 4  said that  my device were connected to their wifi but no internet access.  it really surprised me completely. I am aware that  by using  free wifi need to be accepted all the rules  by clicking on the page  but I was not able to obtain ip address anymore.  I also tried to use another wifi for another provider  and there is no problem at all . I still  even can obtain the ip address when I use them but not wifi for macdonald.. so if anyone can help me with this problem  thank you
Solution: Since the phone is able to connect without any issues with another Wi-Fi network then it's safe to assume that the problem lies on the connection mode between your phone and the wireless router of McDonald's. What you need to do first is to delete this Wi-Fi connection from your phone. Once it is deleted proceed with restarting your phone. As soon as your phone has fully booted up search for the connection again then connect to it. Check if the issue is resolved.
If the problem remains then you should try asking the IT guys of the McDonald's store to reboot their router.
Note 4 Low Wi-Fi Signal
Problem: I'm having problems with the WiFi on my note 4. So look my cousin and I are connected to the same WiFi I get a 1 bar while he gets a 4-5 bar connection. I can hardly access any of my apps. I hate using my mobile data just to watch a video on YouTube and ending up paying more than i have to with my service provider please help me solve this horrible problem that has been causing me stress for months.
Solution: Does your phone have a case installed? In some instances this case can block the Wi-Fi signal from getting to your phone especially if it is made of metal or some other material that blocks radio signals. Try taking the phone out of its case then check if the issue still occurs.
If your phone doesn't have any case installed then try to check if the issue occurs in only this Wi-Fi network or if it happens when it is connected to other wi-Fi networks. If the problem only occurs on this Wi-Fi network then it could be an issue with the router. However, if the issue occurs when your phone is connected to different Wi-Fi networks then I suggest you check if the problem is software related by doing a factory reset. Take note that you need to backup your phone data before performing this action.
Should the factory reset fail to fix the issue then this could already be a hardware related problem. I suggest you have this checked at a service center.
Note 4 Network Data Not Working After Marshmallow Update
Problem: I installed the most recent update, the marshmallow one and my phone is very very slow! Also my network data wont work at all! I already did a factory reset, i already removed the battery and restarted the phone and i also changed the APN settings to my carriers info but still nothing! P.S Do you know if i can sue samsung for this? Cause they made me install the update not because i wanted but because it wouldn't leave me alone, and i need my network data so i can work when am out of home but now they screwed me in a big way! Thanks!
Solution: If your phone slows down after a software update the best thing to do is to do a factory reset. Since you mentioned that you already performed this which doesn't help then the issue could be with caused by other factors. Does the phone have a microSD card installed? Try taking this out as a corrupt card can cause this type of problem. As for the network data not working you should try to contact your carrier and check if there are any network issues in your area that could be preventing you from accessing your mobile data subscription. You should also check if your mobile data subscription is still active.
If the problem remains then you should consider flashing the previous firmware version back to your device. Instructions on how to do this can be found at several of the popular Android forums online.
Note 4 Apps Not Working On Mobile Data
Problem: When I am on Wi-Fi anywhere I can go onto all of my apps without a problem, but as soon as I go onto my mobile data I am unable to load google chrome or internet explorer web pages. It says "error". I have to use Opera to search the internet. My other problem is that if I wish to load facebook or snapchat or instagram, it can't connect, I have to put my mobile data on and off again before it loads slowly. My whatsapps, sms and calls come through without a problem though. I am so frustrated because I have an LTE sim card and get 4G internet connection but can't use it. Please help?
Solution: Before troubleshooting the phone make sure that the problem is not caused by the network by contacting your carrier and inquiring if there are any network related activities that could be causing this to happen.
Once you have made sure that the network is not causing the problem then try to check first if a third party app installed in your phone is causing the problem by starting the device in Safe Mode. In this mode only the pre-installed apps are allowed to run while apps you downloaded are disabled. Check if your mobile data works in this mode. If it works without any issues then the problem could be caused by an app. Find out what app this is and uninstall it.
If you still experience the same issue even in Safe Mode then I suggest you wipe the cache partition of your phone from the recovery mode then check if the issue still occurs. If it does then one last troubleshooting step that you can do is a factory reset. Take note that you should backup your phone data first before doing this.
Feel free to send us your questions, suggestions and problems you've encountered while using your Android phone. We support every Android device that is available in the market today. And don't worry, we won't charge you a single penny for your questions. Contact us using this form. We read every message we receive can't guarantee a quick response. If we were able to help you, please help us spread the word by sharing our posts with your friends.