The J series of smartphones is the budget line of #Samsung that caters to cost conscious consumers. One such model in this series which is the #Galaxy #J7  was introduced in 2015 and has been released every year with the newer version bringing in several improvements. The 2015 version of this phone for example only uses a 720p HD display and has a 3000 mAh removable battery while the 2017 version is now equipped with a 1080p FullHD screen and has a non-user removable 3600 mAh battery. Although this is a reliable phone there are instances when certain issues can occur which we will be addressing today. In this latest installment of our troubleshooting series we will tackle the Galaxy J7 does not turn on issue & other related problems.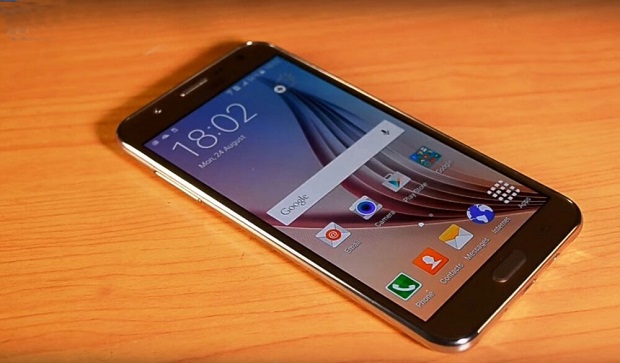 If you own a Samsung Galaxy J7 or any other Android device for that matter then feel free to contact us using this form. We will be more than happy to assist you with any concern that you may have with your device. This is a free service we are offering with no strings attached. We however ask that when you do contact us try to be as detailed as possible so that an accurate assessment can be made and the correct solution can be given.  
If you would like to browse the previous parts in this series then check out this link.  
You may also reach us at our Facebook and Google+ social media accounts.
J7 Does Not Turn On
Problem: My samsung J7 phone died and does not want to turn on. I charged it, took out the battery and placed it back in, still it did not want to charge. I placed in a new battery and charged it  for and hour, still nothing. Please help
Solution: What you will want to do to fix this problem is to remove the battery and microSD card ( if your phone has one installed). Press and hold the power button for at least a minute. This will discharge the phone circuit and clear out the RAM of your phone. Once this is done reinsert the battery then check if your phone turns on . If it still doesn't then proceed with the following steps listed below.
Clean the charging port of your phone making sure that any dirt or debris is removed.

Charge your phone for at least 20 minutes.

If you do not see any charging indicator then try using a different charging cord and wall charger.
In case the above steps fails to work then you should bring your phone to a service center and have it checked.
J7 Screen Does Not Wake From Sleep
Problem: My samsung j7 when the screen off..it not turning on .but i can hear sounds and call from it. Then when re start the mobile the screen again on without any problem..but after the screen off ..the screen not turning on using power button or any other button..not even during call
Solution: It's possible that this problem is caused by a software glitch. To check if this is the case then you should perform the following troubleshooting steps listed below. Immediately check if the problem still occurs after performing a step and if it does you should proceed to the next step.
Try to check if an app you installed is causing this problem by starting your phone in Safe Mode. If the issue does not occur in this mode then it could be caused by an app you downloaded. Find out what app this is and uninstall it.

Try wiping the cache partition of your phone from the recovery mode.

Backup your phone data then do a factory reset.
If the above steps fails to fix the problem then you will need to bring the phone to a service center and have it checked as this could already be caused by a faulty hardware component.
J7 Turns Off Automatically
Problem: the past 2/3 days my samsung galaxy j7 turn power off automatically at some battery level; at the first time battery level was about 46% but in the next day about 60% and right now it start phone off about 75-80% level of battery.This will happen to often especially while i use internet. The critical part is that once the phone was off, it will not booting up unless i plugged the charger (after i plugged it show charging from its last battery level eg. 60%or else)
Solution: What you will want to do first in this case is to check if a software glitch is causing the problem by starting the phone in Safe Mode. Does the issue occur in this mode? If it doesn't then the problem could be caused by an app you downloaded. Find out what app this is and uninstall it. In case the problem still occurs in Safe Mode you should proceed with doing a factory reset. Make sure to backup your phone data before doing the reset.
If the software troubleshooting fails then try replacing the battery of the phone as this might be faulty already.
Should the above steps fail to fix the problem then you will need to bring the phone to a service center and have it checked.
J7 Screen Is Black After Drop
Problem: i have a j7 and it falled down on floor few days ago , and  after that its wont turn on display but it's working i receive messages and call but still display is black.
Solution: It's very likely that the problem is caused by a damaged display. The connection between the display and the motherboard could be loose or the display itself is already damaged. The best thing that you can do right now is to bring the phone to a service center and have it checked.
J7 Stopped Receiving Emails
Problem: We have (2) J7 phones, that have stopped receiving incoming emails, but our pcs are receiving our emails. The sync is active on both phones. We have 2 other gmail accounts that are continuing to sync correctly.
Solution:  Is your phone connected to a good Internet connection? Try connecting your phone to a different Wi-Fi network then check if the issue still occurs. If it does then I recommend that you delete the email account from your phone then set it up again.