Welcome to another installment of our troubleshooting series where we aim to help our readers who own the #Samsung #Galaxy #J5 fix the problems that they are experiencing with their device. Today we will tackle the Galaxy J5 won't turn on issue & other related problems. There are several reasons why a phone will not turn on ranging from software issues to faulty hardware components. One of our readers is seeking assistance regarding this particular problem which we will be addressing.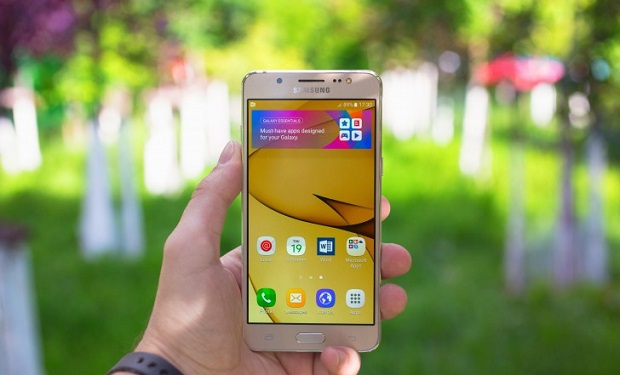 If you own a Samsung Galaxy J5 or any other Android device for that matter then feel free to contact us using this form. We will be more than happy to assist you with any concern that you may have with your device. This is a free service we are offering with no strings attached. We however ask that when you do contact us try to be as detailed as possible so that an accurate assessment can be made and the correct solution can be given.  
If you would like to browse the previous parts in this series then check out this link.  
You may also reach us at our Facebook and Google+ social media accounts.
J5 Won't Turn On
Problem: My samsung j5 wont turn on. I try all the soft reset and doesn't work. I push the power button on but it only vibrates and the monitor is still blacked out. What can i do to fix the problem? Help me please. Thank you
Solution: The first thing that you will want to do in this case is to make sure that the battery has sufficient charge to turn on the phone. Connect your phone to a charger and let it charge for at least 20 minutes. With the charger still connected, try turning on the phone. If your phone does not turn on then disconnect it from its charger then remove the battery and microSD card ( if you have one installed). Press and hold the power button for at least a minute. This action will discharge the phone circuit and clear out its RAM. Once this is done reinsert just the battery then check if the phone will turn on. If the issue persists then perform the steps listed below.
Clean the charging port of the phone using a can of compressed air. Make sure to remove any dirt or debris that could be stuck in this port.

Charge the phone using a different charging cord and wall charger.

Try charging your phone from a computer USB port. If the phone charges this way and turns on then the problem could be caused by a faulty pin in the charging port. You will need to have this checked at a service center.

If the phone still does not charge then try using a new battery.
In case the above steps fails to fix the problem then you should bring the phone to a service center and have it checked.
J5 Not Starting After Getting Wet
Problem: Hello there. I have a 2015 Samsung j5 that unfortunately got damp whilst inside my coat the other day when the heavens opened-thought it would be safe in inside pocket- that will power on, make the Samsung start up tune but has no screen. Any advice/help would be most appreciated.
Solution: Since your phone got wet then what you will need to do first is to make sure that it is dry. Remove the back cover, battery, SIM card, and microSD card ( if you have one installed). Wipe the phone and its external parts with a dry cloth. Next, leave the phone to dry for at least 48 hours. This will allow the moisture inside the phone to evaporate. You can also place the phone in a bag of rice for 48 hours since the rice is good at absorbing moisture. Once this is done try turning on the phone. If it does not turn on then try using a new battery on the phone.
If the above steps fails to fix the problem then you should bring the phone to a service center and have it checked as it might be water damaged.
J5 Gets Stuck On Lock Screen
Problem: My device turns on and loads up to the lock screen. It gets stuck on the lock screen, and will not let me input my pattern. It stays this way for a minute or two before restarting the device and repeating the error. I've tried a soft reset, booted in safe mode, wiped the cache partition in recovery mode, let the battery drain completely, and nothing has worked. i don't want to go and get it replaced as it is only 6 months old.
Related Problem: My J5 started being erratic closing screens down and basically not staying on one screen long enough to do anything. I done a factory reset and now can't get past the page saying account added. When I click next it just takes me back to the welcome select language page
Solution: What you can do right now is to try a factory reset from the recovery mode. Take note that this action will erase your phone data. In case this step fails to fix the problem then you should consider flashing the phone with its updated stock firmware file which you can get at the Sammobile website. You will also get the instructions on how to flash your phone from this website.
In case the above steps fails to fix the problem then you should have your phone checked at a service center.
J5 No Sound Notification For Text Messages
Problem: I have just bought the samsung j5 2016. When i get a text message there is no sound. I have seen on the internet that loads of people are having this problem. Some are saying samsung have created the phones to be like this saying that if i've already had a text from a person all subsequent texts will not make a sound. If this true it's stupid and i will be taking the phone back to the shop and getting my money back.
Solution: If the text messaging thread is open and a new text arrives for that thread then you won't be getting any notification sound. This is a new feature of the latest software which makes sense since if the thread is open then you are most likely monitoring it therefore no notification is needed. This also saves your battery life.
However, if the problem occurs when you don't have the text messaging app open then you should perform the troubleshooting steps listed below.
Make sure that the volume for notifications is set to maximum.

Try using a different notification sound for text messages.

Make sure that text notifications is set to On from Messages – More – Settings – Notifications ( must be On).

Check if the issue occurs in Safe Mode. If it doesn't then you might have installed an app that's causing this problem. Find out what app this is and uninstall it.

Backup your phone data then do a factory reset.
J5 Keeps On Restarting After Screen Replacement
Problem: Had new screen installed!! Phone worked great! Now when I go to power it on, it powers on and then off and powers on then off!!! It does this over and over until I take battery out!! Please help !!
Solution: What you will want to do in this case is to start your phone in recovery mode. If the problem does not occur in this mode then you should perform a factory reset from here. Take note that the reset will erase your phone data. In case the phone still restarts in recovery mode then chances are this is already a hardware related problem in which case you will need to bring the phone to a service center and have it checked.