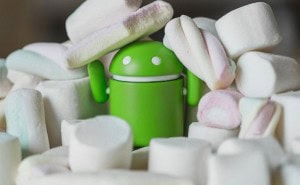 #Android and #Samsung are synonymous in the mobile industry today thanks to the series of Galaxy smartphones and tablets that have taken the Android world by storm. A new report now suggest that Android as well as Samsung dominated the holiday season sales in Q4 2015, trumping even Apple to reach the top.
While Samsung might have achieved the feat with its newly launched Galaxy Note 5 and the Galaxy S6 edge+ smartphone, Google's Android platform might have had no difficulty in achieving the feat thanks to the array of smartphones from top manufacturers, including the couple of Nexus smartphones that were launched in late 2015.
Samsung's marketshare jumped from from 27.6% in Q3 2015 to 28.4% in the last quarter of 2015, suggesting a decent growth in the most crucial time of the year. The Korean manufacturer would hope to carry on the momentum into 2016, especially with its flagship handset awaiting release now.
Apple's marketshare saw a dip by nearly 1% to bring its numbers to 14.5% in the U.S. This is obviously going to be a big concern for Apple, so the company will look to change things around later this year with its new iPhones.
Source: comScore
Via: Pocketnow