This post shows how to reset camera settings on Realme Narzo 10. Read on if you need help restoring the camera app's default modes, photo and video settings, options and other relevant information.
Realme Narzo Camera Defaults
If the camera output seems to become irksome following a series of settings alteration, restoring the app's default values and options can be deemed a potential solution.
Like any other smartphones, the Realme Narzo 10's preloaded camera app settings can also be customized to meet every user's photo and video proclivity. That said, you can alter the default options, switch between camera modes, or try other effects on your self-captured photos and videos. And should things go wrong after applying a series of alterations, there is always a reset option for you to tap on.
Tackled in this quick walkthrough is the actual process of resetting the camera app settings on the Realme Narzo 10.
Easy Steps to Reset Camera Settings on the Realme Narzo 10
Just follow these steps if you find the need to reinstate the original configurations on your Realme Narzo's built-in camera application.
1. When ready, locate and then tap the Camera app icon from the Home or Apps screen.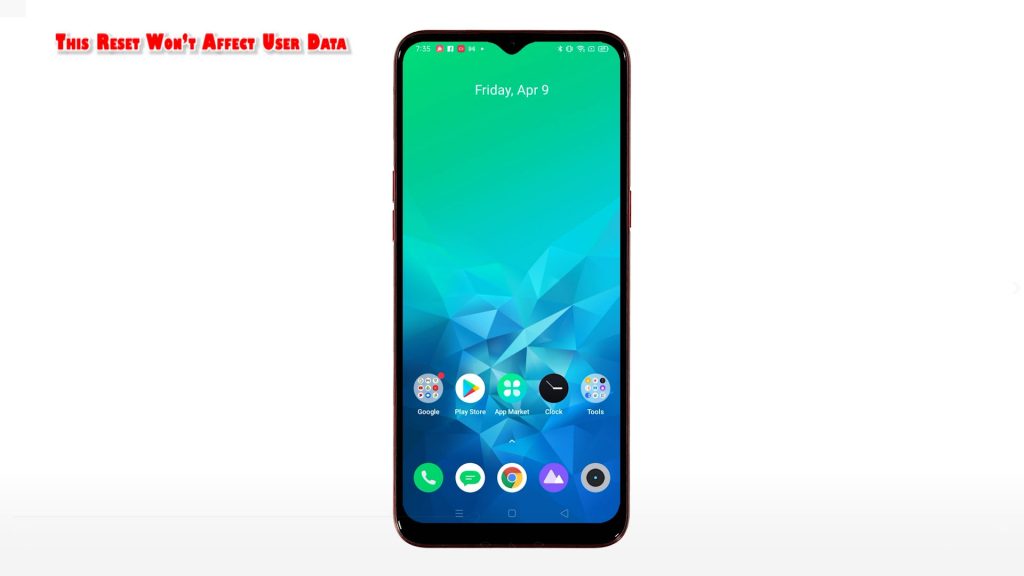 Doing so will launch the built-in camera app.
2. While on the Camera app's main screen, tap the Menu icon. It's represented by a three-short horizontal line figure that's lined up among other main controls, on the top-right corner.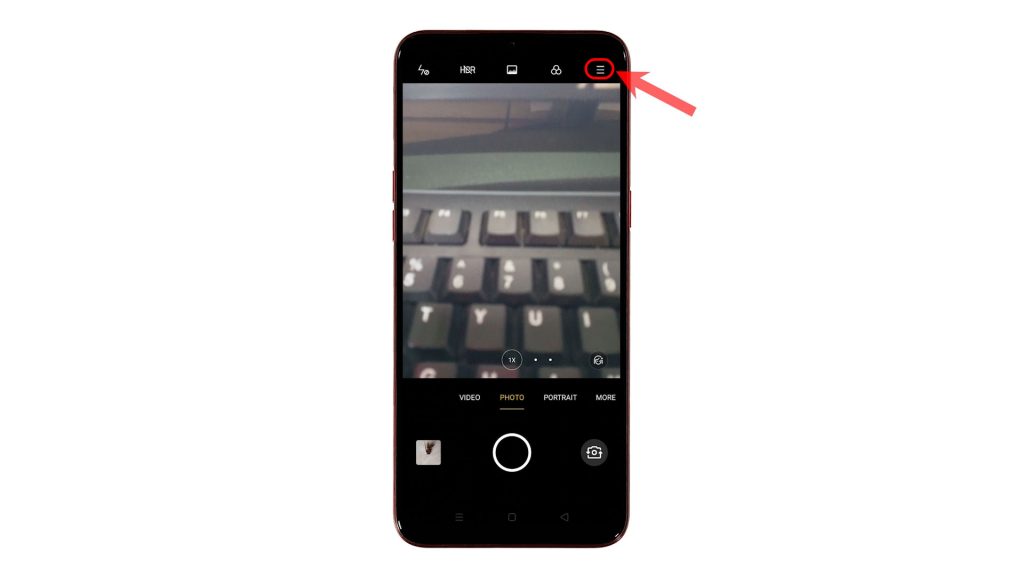 Floating controls will appear beneath the main icons.
3. To continue, tap on the Settings icon or Gear control.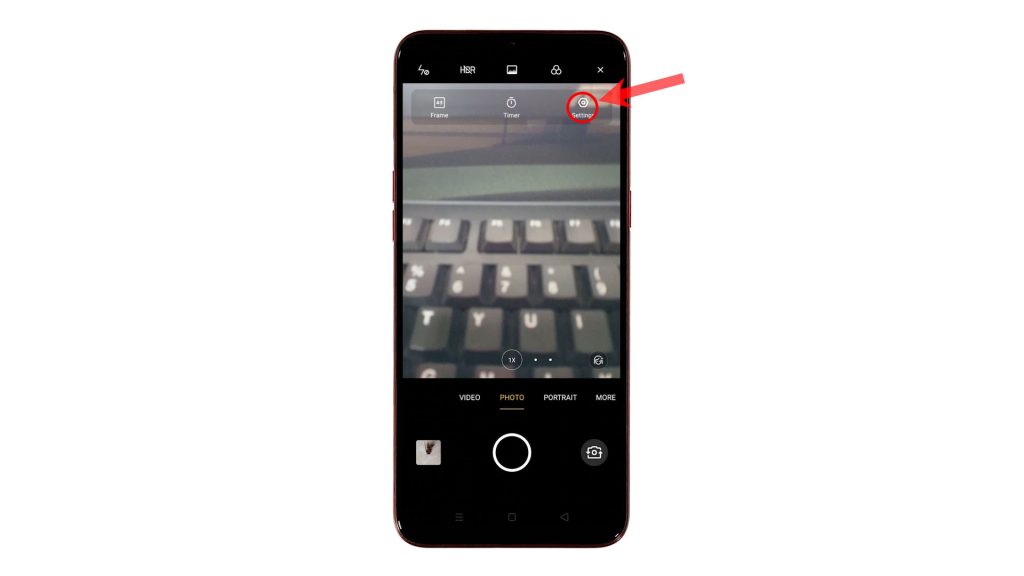 The camera app settings will populate the next display.
4. Scroll to view more options. When you reach the bottom, you should see the Restore to defaults option. That's the reset command for the preloaded camera application. Just tap on it to instigate the camera settings reset.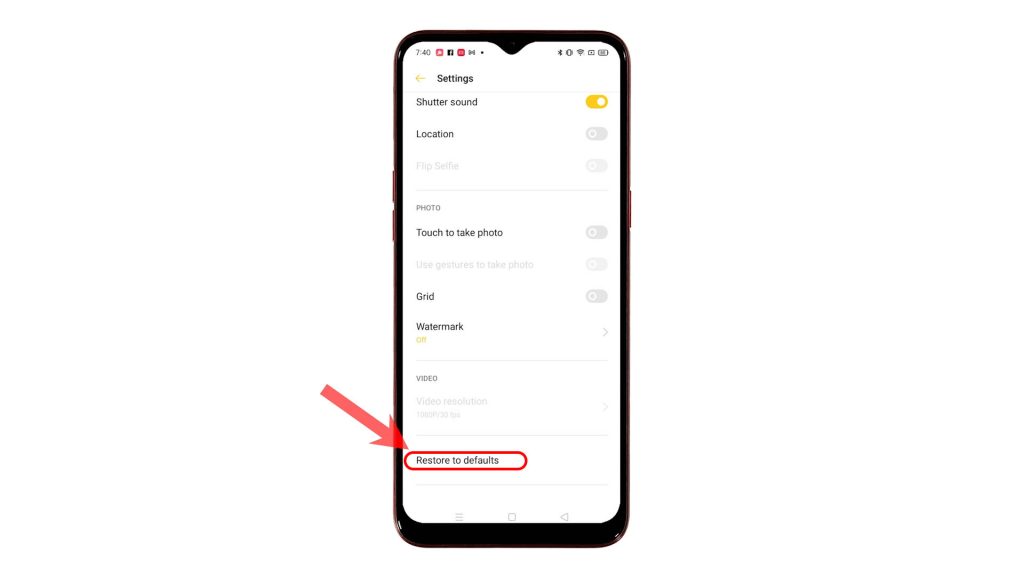 5. To confirm, tap Restore to defaults on the pop-up window beneath the screen.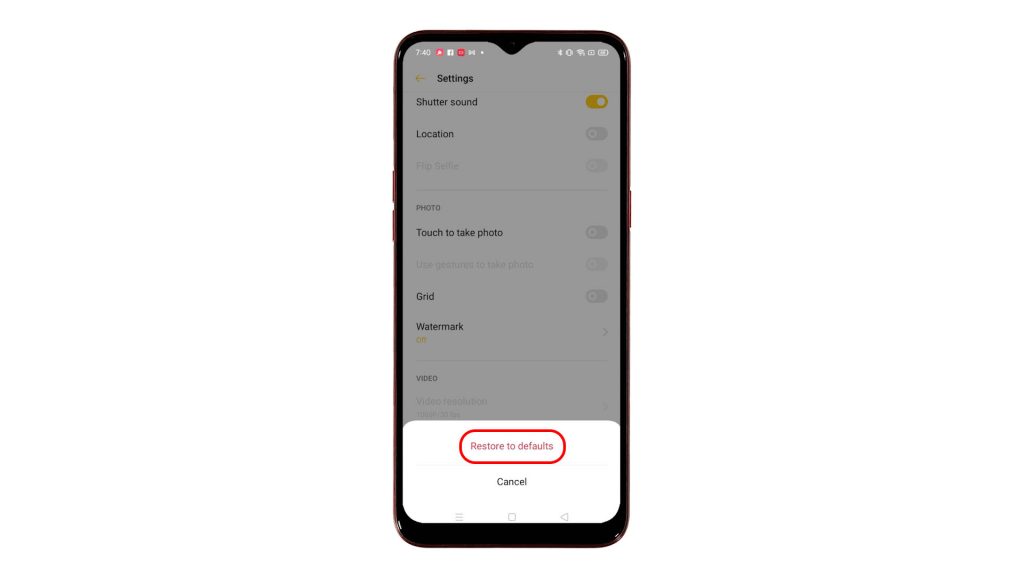 All custom settings will then be deleted and the default values and options for the camera app will be restored.
And that's how to reset and restore the default camera settings on the Realme Narzo 10 smartphone.
To ensure optimum performance of the built-in camera app, keep your phone's software updated.
When to Reset Camera Settings?
Resetting the camera settings can also help resolve recurring issues that are attributed to a faulty configuration of the built-in camera app. The same thing when dealing with post-update problems on the phone's camera system.
More Video Tutorials
To view more comprehensive tutorials and troubleshooting clips on different mobile phones and tablets, feel free to visit The Droid Guy channel on YouTube anytime.
You might also want to read: