This post shows how to reset accessibility settings on the Galaxy M62. Read on if you need help restoring the original settings and configuration on this Samsung smartphone's accessibility features.
Accessibility Settings Reset
Modern smartphones do integrate a number of accessibility features to aid in reading the screen aloud, adjusting the font style or size, color adjustment, speech-to-text, visibility enhancements and the like.
Each of these features can be altered and customized according to every user's needs and preferences.
And if the phone suddenly misbehaves following a series of settings revisions, there's always a reset button for you to tap on.
In case you're wondering how to execute this reset on the Galaxy M62, I've mapped a quick walkthrough as follows.
Easy Steps to Reset Accessibility Settings on Galaxy M62
This reset does not affect any app settings and personal data and therefore does not require backup creation beforehand. Just follow these steps whenever you're all set.
1. To get started, locate the Settings icon from the Home screen or Apps viewer to access the main settings menu. Just look for the Gear-shaped icon and then tap on it.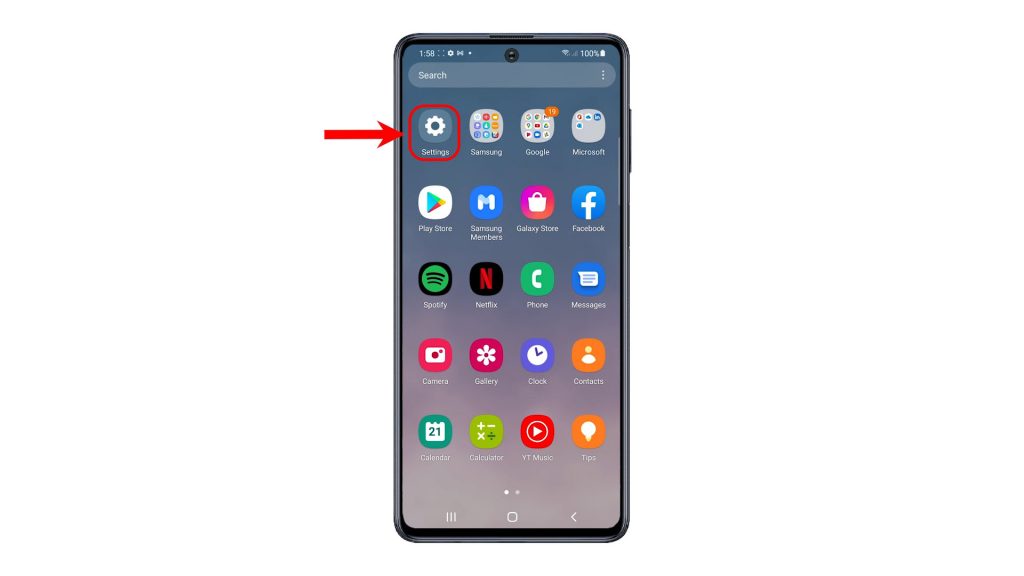 2. While on the main settings menu, find and then tap General management. Doing so will launch the General management menu.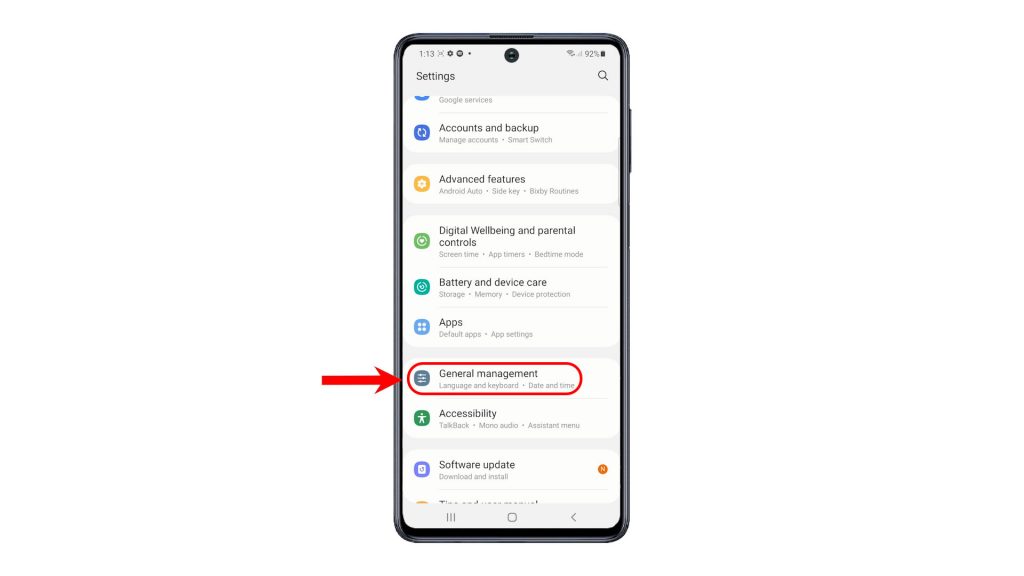 3. Locate and then tap Reset to proceed. Another menu opens, prompting a list of all available reset options on the phone.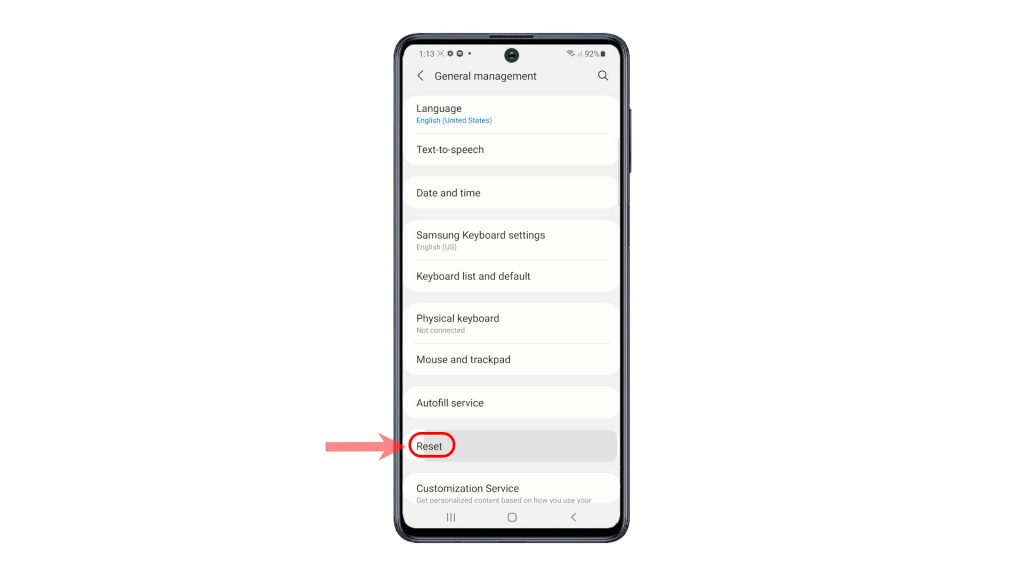 4. Select the option to Reset accessibility settings.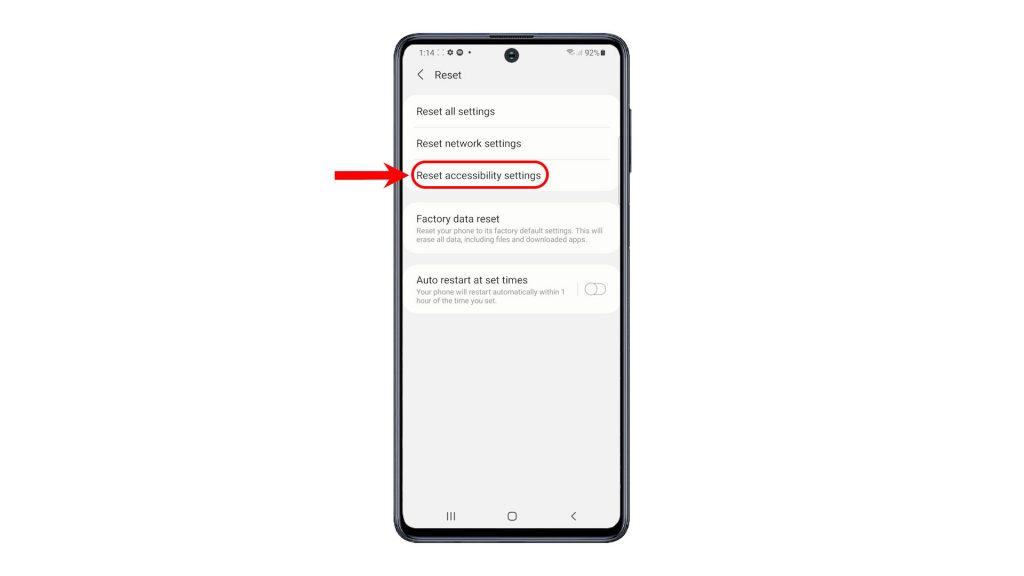 5. Read the details on the following screen and then tap the Reset settings button to proceed.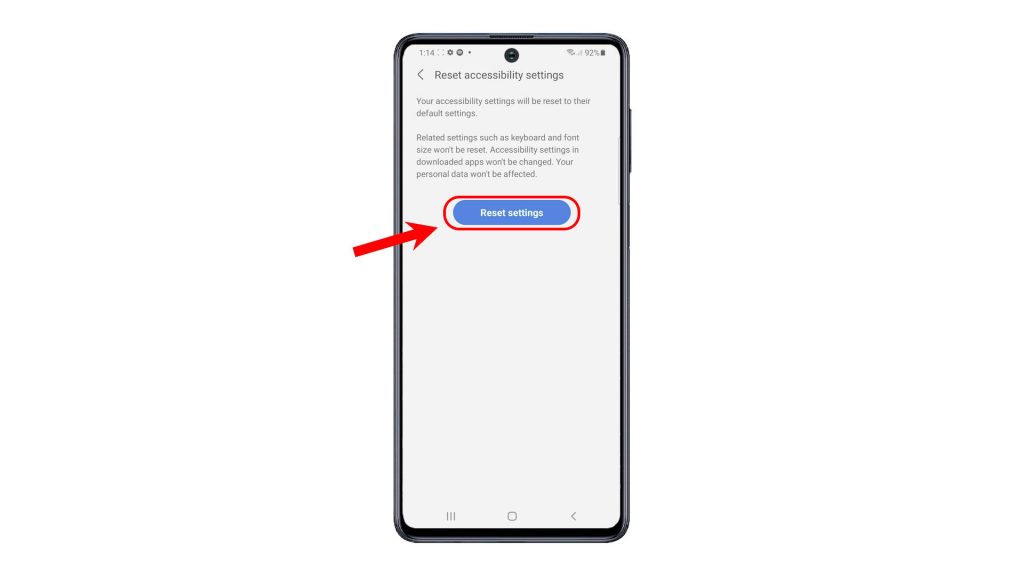 6. If prompted, enter your PIN, pattern or password to authorized reset.
7. Finally, tap the Reset button to confirm reset on the phone.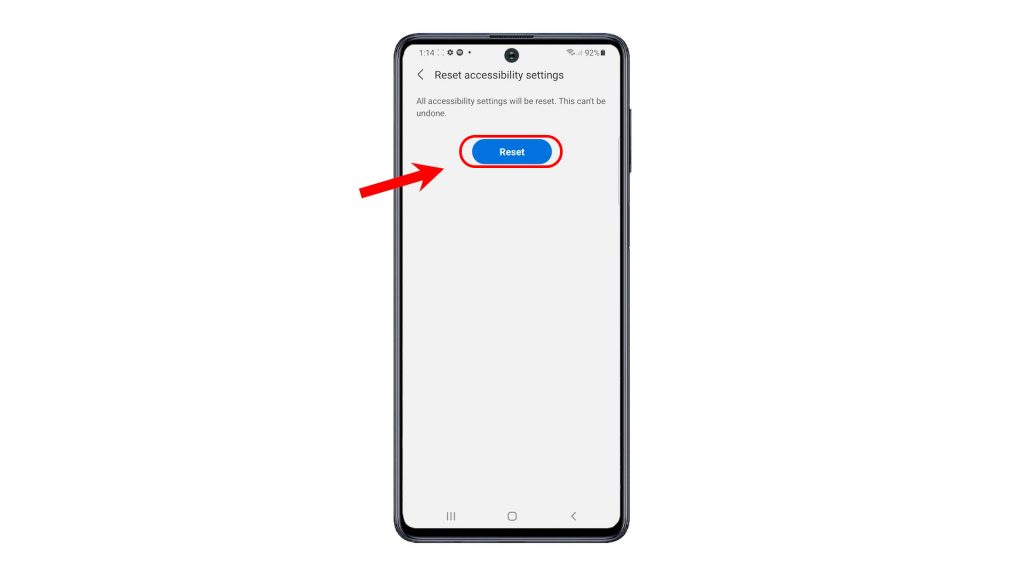 All settings made to the accessibility features will then be erased and the default values and options are restored.
Relevant settings including keyboard and font size won't be affected in the process and so all custom settings on these features are retained. The same thing goes for the accessibility settings in downloaded apps as well as personal data.
Any transpiring issues on the phone attributed to erroneous customization will likewise be rectified in this reset.
And that's all about resetting and restoring the default accessibility settings on the Galaxy M62 smartphone.
Check Out TDG Video Tutorials
To view more comprehensive tutorials and troubleshooting clips on different mobile phones and tablets, feel free to visit The Droid Guy channel on YouTube anytime.
You might also want to read: