Google Drive, developed by Google, is a file storage and synchronization service that enables users to store files in the cloud, synchronize and share files over devices.
Through this free service from Google, you can securely store your files online, access or edit them using the cloud from any device.
And what's good about Google Drive is that it allows users to recover deleted files.
Let us find out how.
Recover Deleted File On Google Drive
WHAT IS GOOGLE DRIVE AND HOW IT WORKS?
With Google Drive, users are given 15 GB of free storage while available paid plans are 100 GB, 200 GB, and 2 TB. Users can update files of up to 750 GB. It also allows users to change privacy settings for different files, folders, and enable sharing options for public content.
This service was first introduced with apps available for macOS, Android, Windows, and a website interface on April 24, 2012, and in June 2012 for the iOS app.
Its main function is to lessen the load of your hard drive. It uploads files to its remote services called the "cloud". Thus, this service frees up your computer storage.
It gives more space for more relevant files or data on your device, and lets you install large games and apps.
---
WHAT ARE THE ADVANTAGES OF CLOUD SERVICES OVER TRADITIONAL STORAGE?
With cloud services, you can access your Google Drive data on any device, wherever and whenever, as long as you have an internet connection.
You can share your files with other groups of people for possible online collaboration, and manage team drives.
Users have the ability to edit files using its built-in Docs, Sheets, Forms, Drawings, and Keep.
Google Drive is also compatible with different devices such as computers, laptop, tablet, smartphones, and tablet. And there is no limitation on how many devices you use to access this service.
It is also easier to find files on your Google Drive with its quick files search options. In fact, you can recover deleted Google Drive files which will be illustrated below.
And the best thing about this service is that you can open up and convert up to 30 types of files such as doc, .xls, .txt, .psd, PDF, .rar. among others.
---
WHAT ARE THE DISADVANTAGES OF GOOGLE DRIVE?
Google Drive is not 100% secure despite its various security systems.
It lets users share content to other people which are prone to copyright infringement, unless added with extra data encryption.
The service mostly works when connected to the internet.
Though Google Drive allows users to access and edit documents offline, there is still a need to be connected to an excellent internet connection to update everything. Unstable and up to no internet connection won't allow users to sync the Google Drive content.
Google Drive has a daily upload limit. Those users who utilize the service for business should be aware that there is a daily upload limit of up to 750 GB.
Aside from the daily upload limit, Google Drive also has file size limits for documents, spreadsheets, presentations, Google Sites, and all other files.
The download and upload speed when using this Google feature also depends on the quality of your internet connection. Therefore, to get the most out of your Google Drive service, you have to have an excellent internet speed.
Files stored in Google Drive can be browsed by Google. This means that saved sensitive files and important documents can be compromised.
---
WHAT SOFTWARE GOOGLE DRIVE WORKS WITH?
Google Drive is available for computers running with Windows or later, Windows Server 2012 or later, El Capitan (10.11) or later, High Sierra (10.13) or later, macOS High Sierra 10.13) or newer, as well as on Macs running OS X Lion or later.
---
WHAT ARE THE FILES FROM GOOGLE DRIVE THAT YOU CAN RECOVER?
Deleted files from Google Drive is recoverable if:
The files are moved to trash.
It has not been more than 30 days since the files have been moved to trash.
Note: You can only recover recently deleted files. Deleted file stays in trash for 30 days before it will be permanently deleted. For files from trash that were "deleted forever", contacting the Google Support Team ASAP is the best action to do.
---
CAN YOU RECOVER PERMANENTLY DELETED GOOGLE FILES?
Only Google Workspace admin can recover permanently deleted files and folders, and for a limited time only. Permanently deleted files will only last for 25 days. After which, the data will be cleared from the Google system, and therefore, can no longer be retrieved or recovered from your end.
---
STEPS TO RECOVER DELETED FILES FROM THE TRASH ON YOUR COMPUTER:
1. Once logged in to your Google Account, open Google Drive.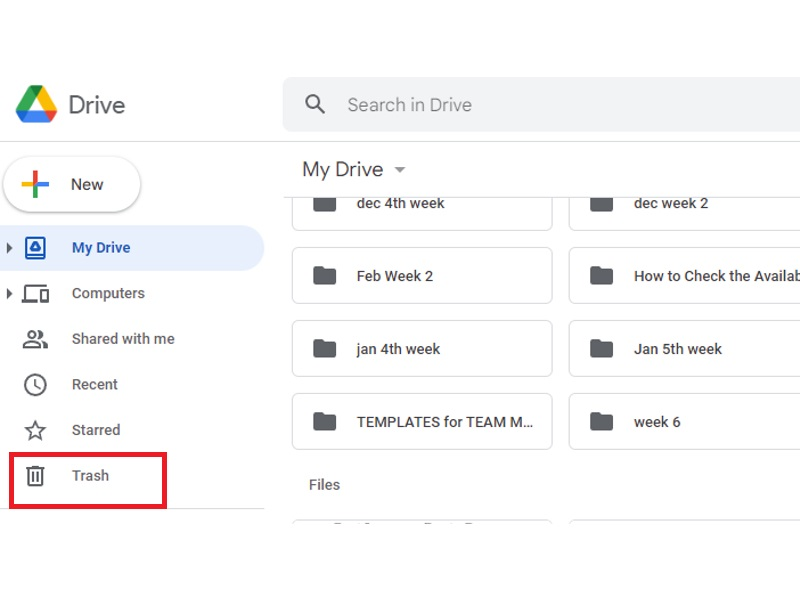 2. Click Trash.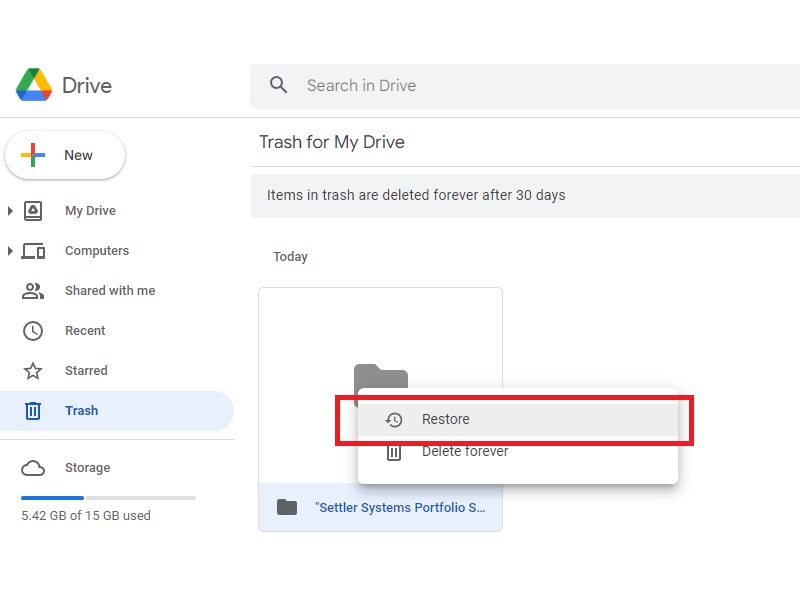 3. Select the file you want to restore (e.i Google photos, video, et. al.), right-click, then select Restore above Delete forever.
Doing these steps accordingly should be able to restore files from the trash folder.
Now, if you are trying to recover lost files that are not in the Google Drive trash, check out the next procedures.
---
STEPS TO FIND MISSING GOOGLE DRIVE FILE:
If you were unable to find the files in the trash folder, these files may go missing. For this case, you can search the missing Google Drive files by doing these steps: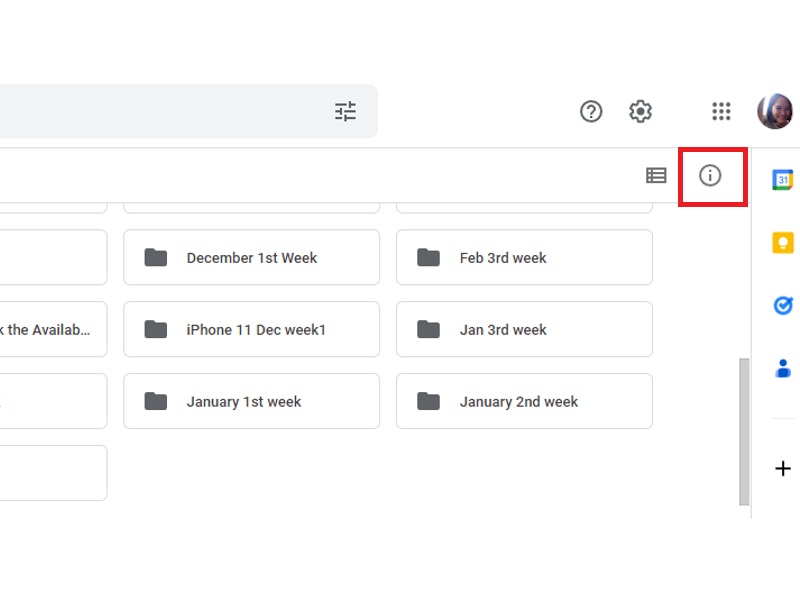 1. Once logged in, click the "i" icon at the top right corner of the page.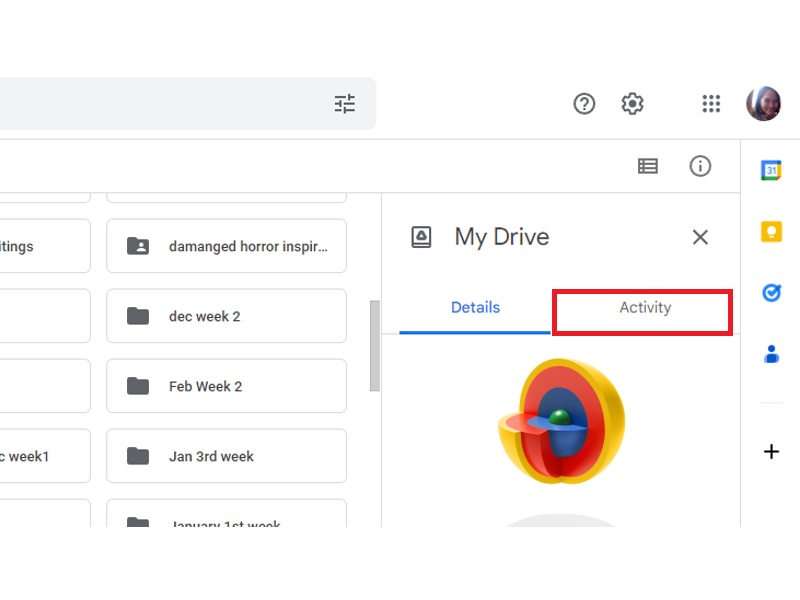 2. Click Activity.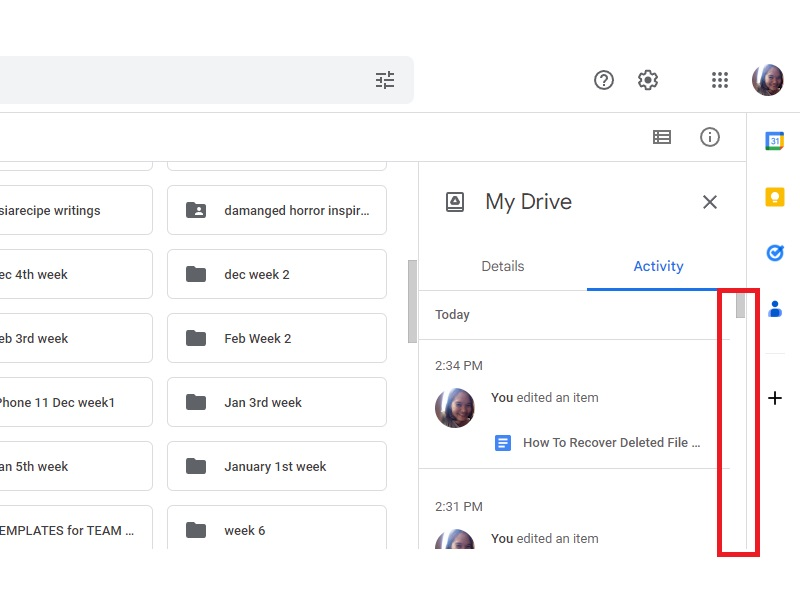 3. Scroll down to find the missing file.
You should be able to find all the files you recently moved, duplicated, renamed, or deleted in the activity section.
---
SEARCH AND FIND MISSING FILES USING ADVANCED SEARCH ON GOOGLE DRIVE:
Alternatively, you can also utilize the "Advanced Search" in Google Drive to find and recover data. Here's how you find and recover drive files: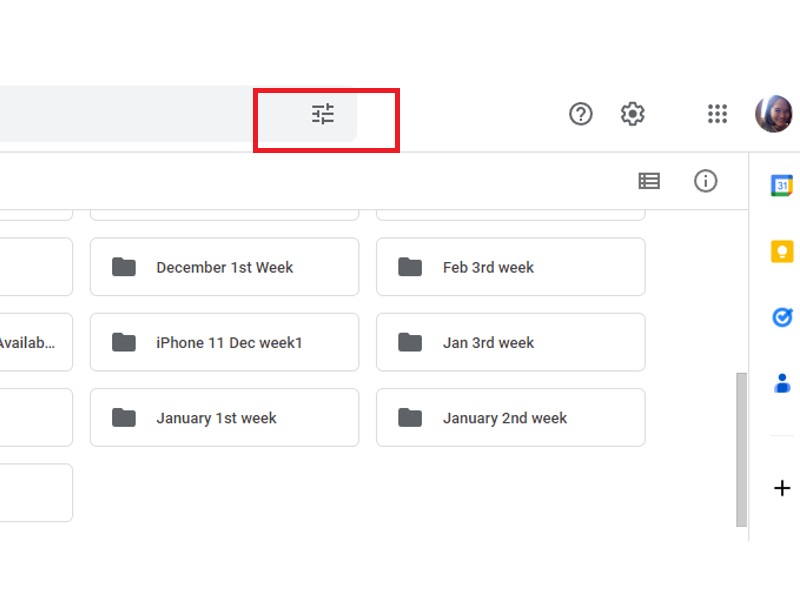 1. On the Google Drive section, click the Filters icon next to the search bar.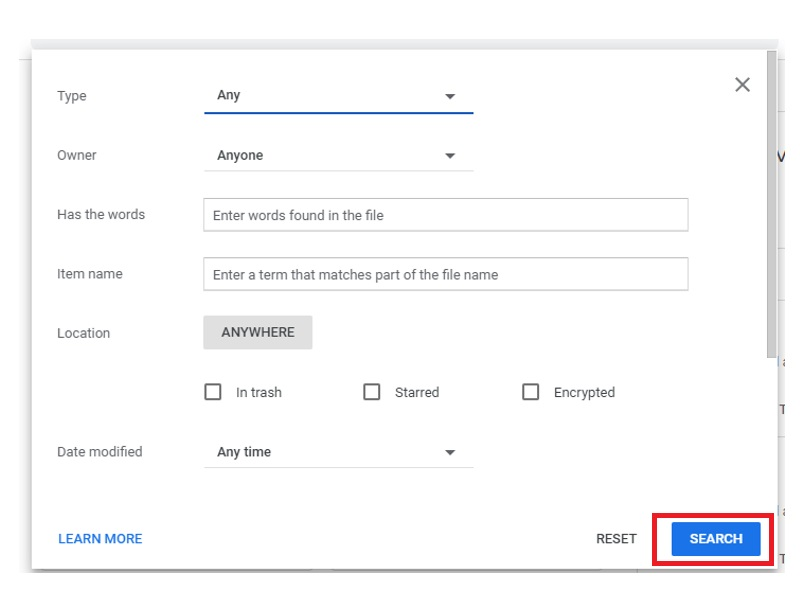 2. Fill out the needed information, then click the SEARCH button.
As mentioned, if the files you want to recover are already permanently deleted or have been moved to trash for more than 30 days, getting in touch with Google Support Team is a must.
Here's how:
Log in to your Google Admin console using your administrator account (doesn't have @gmail.com)
Click the Get help button at the top of the Admin console.
Click Contact support.
But bear in mind that the admin console is only available for those who have access to an admin account. An admin account enables users to manage services for other people.
An email will be sent to you from Google Support Team to confirm that the files have already been restored. By then, the permanently deleted files should be visible in their original location.
If you don't have an admin account, you can directly call Google Customer support at 650-253-0000.
---
FREQUENTLY ASKED QUESTIONS:
1. HOW TO RESTORE PERMANENTLY DELETED FILES?

As mentioned in the article, there is no way you can restore data which is already permanently deleted from the trash. Hence, you need to contact Google Workspace admin.

2. WHAT ARE THE DATA YOU CAN STORE IN GOOGLE DRIVE?

You can store various content in Google Drive. You can store PDFs, Google Docs, Sheets, slides, video files, Google images, audio format, archive files, zip file, and other contents you upload.

3. IS THERE A WAY USER CAN RECOVER FILES OR DELETED FILE AFTER THE 30-DAY TRASH LIMIT?

Yes. A G Suite account user will be able to recover files after the trash limit using the G Suite Admin Console.