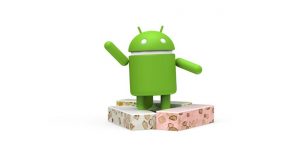 There has been some confusion among #Nexus users as to when their devices will officially start getting the update to Android 7.0 Nougat. Google has now mentioned that the Nexus 6 and the Nexus 9 LTE  will get the update in the coming weeks. Now that's a very vague timeline to give, although it means that the updates are not far away.
This will probably be the last update for the likes of the Nexus 6 and the Nexus 9 as they have now received updates for 24 months after their release, something that Google promised. However, if hardware is no constraint, we don't see why future iterations of Android cannot be supported by these devices.
But that's a question for the long term future. For now, users will be glad to know that Google is readying an update to Nougat for these two devices. Do you own a Nexus 6 or a Nexus 9? What do you make of this revelation?
Via: Android Police