Fixing the Nest Thermostat not cooling issue can be done in your end with the workarounds listed below. Read further.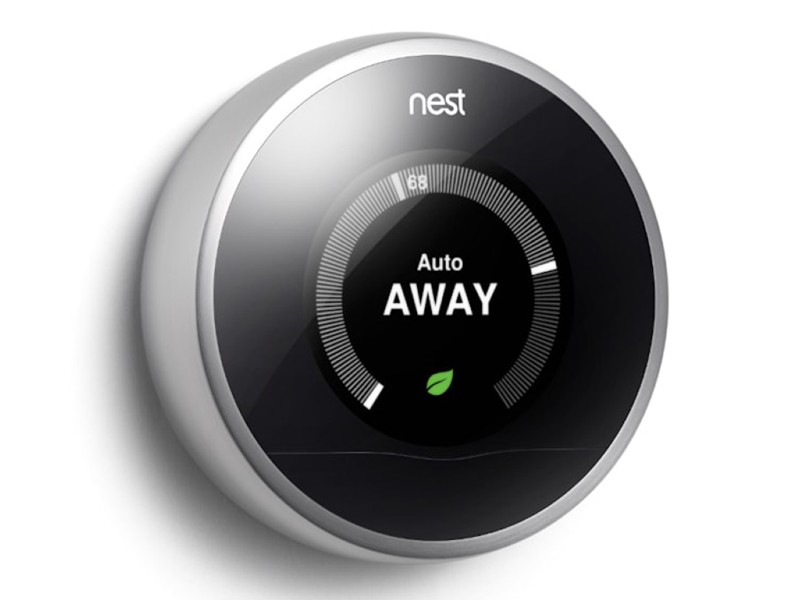 Nest Thermostat Not Cooling
GOOGLE NEST OVERVIEW
The Nest Thermostat, also known as the smart thermostat, is an AI-enabled thermostat responsible for heating and cooling the environment through the use of energy.
This smart thermostat is designed by Tony Fadell, Ben Filson, and Fred Bould, and developed by Google Nest. It was first introduced in 2011.
The Nest thermostat has features that allow for optimal comfort. It is made of smart hardware and is easy to use. It has the ability to track your home energy consumption which helps you conserve energy for home automation.
This smart home device often refer to as Nest learning thermostat as it "learns" the owner's preferences over time and starts to automatically adjust its target temperature according to the user's needs.
The life expectancy of this device is quite long. For the 2nd gen Nest Protect, it can last up to 10 years, while the 1st gen Nest Protect lasts up to 7 years.
The Nest Thermostat can be considered as a good investment as it helps save money and energy.
10 WAYS TO FIX NEST THERMOSTAT NOT COOLING
When using the Nest thermostat, you need to download the Google Home app on your Android or iOS device. This smart home device is also compatible with Google WiFi, Chromecast, or Google Home.
Now, if the nest thermostat fails to perform its main function which is to keep your room or home office cool, here are some effective troubleshooting methods you can try.
1. CHECK FOR POSSIBLE CONNECTIVITY ISSUE
Whenever your Nest thermostat is not starting the cooling system, check where the problem lies to find the appropriate solution. Since this smart device only works when connected to WiFi, then it is a must to check if there's a connectivity issue.
Make sure that there is no damaged or missing C wire that may cause intermittent internet connection.
Restart your modem, then try to connect to your programmable thermostat via the Google Nest app.
If the problem is not with your internet, it is also possible that it is a Nest service issue.
Check your smart thermostat if there's a green light blinking. If there is, this means that there is an ongoing system update that causes your cooling system to fail.
Simply wait for the green blinking light to disappear on the thermostat display. Then check if the cooling function of your Nest device has been restored.
2. CHECK FOR BROKEN OR MISSING C WIRES AND MAKE SURE THAT YOUR DEVICE HAS SUFFICIENT POWER SUPPLY
Unlike the old thermostat which uses AA batteries, the Google Nest thermostat uses a lithium-ion battery that is extremely powerful to keep your smart device system from running. And this battery is also rechargeable.
But no matter how powerful the battery is, there will always come a time that your battery will drain especially if you forgot to recharge it.
Broken or missing C wire can also trigger the home device to reach its temperature extremes even if it has a set safety temperature function. As a result, the cooling system fails to work.
3. CHECK FOR DAMAGED OR MALFUNCTIONED SENSORS
The Nest thermostat is equipped with numerous sensors to keep the Nest sense system to work.
Any damaged or malfunctioned sensor causes all the functions of the thermostat to fail, not only the cooling system but also for heating.
In line with this, make sure that your home device is not installed near the window as this may affect the temperature sensor of your smart home device.
If needed, relocate the Nest thermostat but also make sure it is not near any heat source as it can interfere with the signal and connectivity between your Nest app and the smart device.
4. CHECK FOR FAULTY WIRINGS
Oftentimes, the Nest thermostat not cooling issue can be due to wiring issues. Hence, it is advised to label the wire on your thermostat when installing to determine where the problem lies.
Make sure to label your Nest thermostat wiring using the Heat Pump side, not the "Conventional" side. If you still have a picture of your old thermostat setup using the Heat Pump, follow the wiring accordingly.
Loose wire or damaged wire can cause the Nest thermostat air conditioning to fail. The common wire or the C wire which is damaged or disconnected can also make your smart home device malfunction.
5. VERIFY IF THE UNDERLYING CAUSE IS THE AUTO-SCHEDULE PROBLEM
The amazing features of a Nest thermostat includes the ability to manage the temperature based on your sensor information and activity based on the weather app in your location.
For instance, the auto-schedule option may have been turned off when there's no cold air coming from the air conditioning whenever the cooling system is scheduled to be turned on.
You can also check your Nest thermostat app to confirm thermostat eco-friendly problem is not activated. Make necessary changes with the eco mode if needed.
6. CHECK FOR NEST THERMOSTAT COMPATIBILITY ISSUE
One requisite you must consider before installing the Nest thermostat is the device compatibility. But even so, incompatibility issue with some parts of the HVAC system with the Nest thermostat can be noticed right after installing the device.
It is also recommended to install the latest updates for your HVAC system in a timely manner to avoid any compatibility problem. You can check for the latest version available for your software by logging in to your Nest app on your Android or iOS device.
You can contact an HVAC technician for further assistance.
7. CHECK TRIPPED CIRCUIT BREAKER AND RESET NEST THERMOSTAT (power cycle)
If there is no problem found with your WiFi connection, wirings, wirings, sensors, and equipment compatibility, and you still have cooling issues up to this point, search for the tripped breaker in your circuit breaker box to reset your Nest thermostat.
There is the simplest yet effective way to fix Nest thermostat not cooling issue, and other cooling issues.
Look for switches that are turned off. Flip the breaker off for a few minutes, then flip it back on. Make sure to close the fuse box or circuit breaker box,
Doing so will refresh your Nest system.
Wait for the cooling system to start up, then check if your AC is already blowing cold air.
If this fails to fix the problem, move on to the next solution.
8. REINSTALL THE OLD THERMOSTAT USING THE CURRENT WIRINGS
If you still have your old thermostat, reinstall it with the current wirings in used to see if the cooling system works.
If so, then this means that the new Nest thermostat wiring is at fault.
Otherwise, call a technician to check all the connections and the HVAC system as well as the air conditioner unit to rectify the problem.
9. UTILIZE A COMMON WIRE SYSTEM
The best way to avoid incompatible system issue is to use a common wire (C-wire) system. If you are not sure that you're using one, open up the thermostat and check the wire in the C connection.
Unplug the wire for a few minutes, then plug it back in. Then check if the cooling mode issue has been corrected.
10. PERFORM A FACTORY RESET
If everything else fails, factory reset your Nest thermostat. This will erase all your data, and reset all the adjustments and settings.
To do so, log in to your Nest application using your Nest account credentials. If connected to multiple locations, select your location.
Navigate to your home screen and then select the Nest thermostat account you would like to factory reset.
If none of the above-mentioned solutions fixes your cooling issues, you can contact an expert for a possible technician visit.
I hope that this information has helped you one way or another. If you know someone who might need help with their Google device, feel free to share this post and spread the news!
Thank you for reading!
FREQUENTLY ASKED QUESTIONS
1. How do Nest Thermostats work?

Though Nest thermostat is one of the programmable thermostats, it also uses self-programming technology that learns when to heat or cool your environment depending on your preferences. After about a week, the Nest device creates an auto-schedule for your house or home office to manage your heating, without you manually doing it. 
The device uses multiple temperature sensors to accurately determine your home temperature.

2. What is the edge of this Nest thermostat from other smart home devices?

The Google Nest thermostat is easy to install. Installation may only take up to 30 minutes. It automatically turns off when you leave your house.
It is also easy to control. You can start cooling your house or change the temperature whenever and wherever.
Simply access your Google Home app on your Android or iOS device to make any changes.
Lastly, this Google device promotes clean energy environment for the future.

3. Does a thermostat work when there is a power outage?

The Nest thermostat comes with a battery backup that switches whenever there's a power outage.
As long as you have fully-charged your lithium-ion battery, your Nest thermostat will still work even when the power supply goes out.

4. What are the hardware parts of Nest device?

The hardware parts of Nest thermostat are the Nest thermostat screen, main PCB, the base house, the Nest thermostat ring (rotating ring), holes, connection terminals, and the bubble level.