Some say 4 GB RAM is overkill for today's smartphones. Others feel they don't even need 3 gigs. After all, Android Lollipop was specifically optimized to work smoothly on 1 GB memory systems, right?
Yeah, well, that didn't quite go as planned, based on rampant recent reports of 5.0-induced memory bleeds, but nonetheless, you'll hear many mobile consumers, including so-called power users, advocating for a more moderate technological progress.
They'll argue you can't multitask on a 5-inch screen as you do on 15 or 17 inches, and point at the vast majority of semi-affordable laptops which do just fine with 4 gigabytes of the good stuff. Surely therefore, their smaller, humbler "brothers" should handle everyday tasks using less memory.
While that may in part be currently true, it doesn't mean it'll be tomorrow as well. And overall, don't you want your flagship devices to offer future-proofing? That's the big challenge hardware manufacturers tackle with each high-end release, and we're glad to see so many of them watching our backs.
No, 4 GB RAM handhelds aren't standard yet, but the road has been paved, and here's a lengthy list of readily available multitasking powerhouses with at least 3 gigs:
A pioneer and record breaker back in January, the world's first 4 GB RAM phone has recently gone on sale via Amazon, ahead of both Xiaomi's Mi Note Pro and Lenovo's K80. Even more remarkable, it's significantly cheaper than essentially all its 3 gig rivals.
You'd think such a feat can only be possible with the adoption of a lackluster CPU, and while the Intel Atom Z3580 is no Snapdragon 810 contender, it delivers plenty of raw speed. Other stellar features? 1,080p 5.5-inch screen, 64 GB internal storage, LTE connectivity, 13 MP and 5 MP cameras, Android 5.0.
The non-curvy and the edgy S6 variants are equally muscular and very impressive activity jugglers, with a phenomenal Exynos 7420 SoC holding up the generous 3 GB memory. Why did we pick the "bland" S6 for today's little listicle then? Simple – it's far more affordable. Plus, fashionable in its own right.
Barely out for a few days stateside, the G4 can be purchased with a number of freebies, but its most precious assets are perhaps the controversial, always chilly hexa-core Snapdragon 808 chip and 3 GB RAM.
Photo buffs will no doubt have a field day dabbling in the 16 MP "professional" camera's advanced controls and post-processing effects, all of which however need copious amounts of memory to function properly and without a stutter.
Watch out for the (suspiciously) inexpensive $333 factory unlocked international D855 model. There's a good reason it's so cheap. Unlike Big Red and the Now Network's G3 editions, that one caps off at 16 GB storage space and – gasp – 2 GB RAM. Unacceptable, since Android M is nigh, and the platform's memory thirst could well increase. Probably not, but you never know.
Why so expensive, Sammy?! Do you forget the GNote 4 is yesterday's news, with quad-core Snapdragon 805 or octa-core Exynos 5433 inside? 3 gigs of RAM alongside the aging SoC(s), of course, but sooner or later, prices, especially with contracts, have to drop. Extensively.
Also yesterday's news, the Z3/Z3v, which is not one and the same as the Z3+, packs an older Snapdragon family member, namely the 801. Needless to highlight general system performance stands decidedly behind the GS6 or LG G4, but on the plus side, $490 is no $650. Granted, it's close, yet every penny counts when dealing with all-around similar hardware configurations.
Speaking of similar endowments, the M9 fails to shine on the display resolution or camera fronts, not really offering a lot to work with for hardcore photo or video editing multitaskers. For gaming, web browsing or 1,080p content consumption (or all at once), the octa-core Snapdragon 810 processor inside is ideal… when it doesn't overheat.
Word of advice – grab it while it's hot discounted. At $650 and up, it wasn't worth the effort. At $500, it's a bargain, the key downside remaining the finite local hoarding space. No microSD support for Nexus buyers, though the gargantuan, sharp 6-inch Quad HD panel, quad-core S805 CPU, 13 MP OIS camera, 3,220 mAh battery and, last but not least, 3 GB RAM should more than make up for the inconvenience.
Surprised to see the nichey, more or less Asian-exclusive Mate 7 in such outstanding, Western mainstream company? Importers are the best, particularly when they don't get too greedy and sell premium flavors of exquisite China-made gadgets at (relatively) fair prices.
Don't even think of going for this $445 Mate 7, equipped with a 16 GB ROM and 2 GB RAM. 60 bucks extra is surely not a lot to ask for double the storage space and a full gig of random-access memory more. Anything else you should be psyched about here? Of course – a nearly record-setting 77.6 percent screen-to-body ratio, fingerprint sensor, beautiful FHD 6-inch screen, 7.9 mm waist and octa-core heat.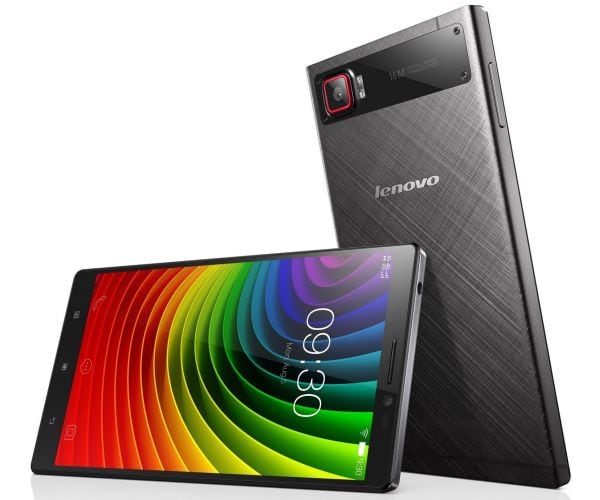 Another unpopular choice to wrap up a very popular list, the Z2 Pro ain't easy to find on American shores, but if you follow our lead, you'll get it at a highly lucrative price. Less than $350 for 3 GB RAM, 32 GB storage (non-expandable, unfortunately), 6-inch Quad HD glass, 16 MP dual-LED flash OIS rear cam, 5 MP selfie shooter and 4,000 mAh battery juice? This is madness! No, this is Lenovo looking for global fame.
We will receive sales commission if you purchase items using our links.
Learn More
.