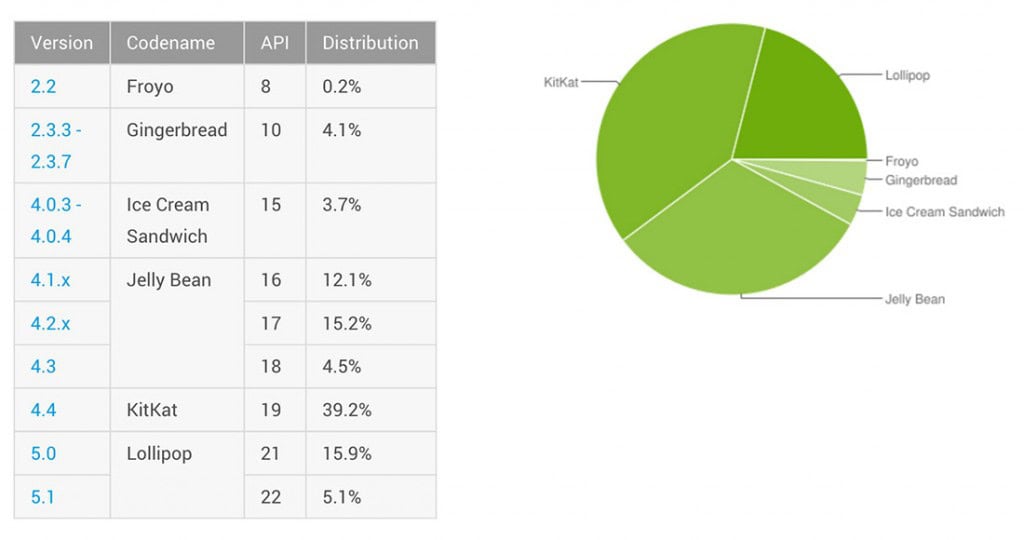 #Google issues #Android distribution figures every month, giving us a good idea of where OS versions stand in terms of overall marketshare. This month's figures have just been posted by the Mountain View giant, showing marginal increase for Android Lollipop compared to last month.
In August, Android 5.0+ was shown to be running on 18.1% of all Android devices, while this month, the number has jumped to 21%. This is still nothing to brag about however, given that the number could take a significant hit over the coming months as Android 6.0 Marshmallow is commercially available.
Of the 21%, only 5.1% belongs to Android 5.1 Lollipop, so it's not exactly great news for Lollipop in general. Over 15.9% of users are still running a build of Android 5.0, so it's up to the manufacturers to change that. Fragmentation is something that Google has been trying to fight over the past two years, but has failed.
Given that most Android 5.0 devices should be capable of running Android 6.0, we don't think these numbers actually bothers Google much. Do you have a Lollipop running smartphone/tablet? Sound off below.
Source: Android Developers
Via: Droid Life