And just like that, LG managed to overshadow arch-rival Samsung for a change. Unfortunately, product confusion and brand dilution aren't departments one would want to "prevail" in, especially when an exceedingly dense mid to high-end roster could generate serious market cannibalization issues.
Even at first glance, there's plenty to underline the "standard" G4's superiority over its pen-capable and compact siblings. But can you also tell off the bat the 5.5 incher is considerably better than the just-announced 5.2-inch G4 Beat, aka G4s?
And if so, doesn't that make the latter way too similar to the G4c? Not to mention how convoluted things might get if the oft-rumored G4 Pro materializes with a display diagonal circling the 5.7-inch footprint of the G4 Stylus, labeled G Stylo at T-Mobile.
All in all, LG was obviously wrong to hatch so many marginally different members of the same smartphone family, but since we can't convince them to axe a few G4 derivations, we'll try to understand each and every variant's strong points and flaws, as well as their overlapping target audiences.
How? Through a tried-and-true comparison process, which this time doesn't aim to uncover a winner. It's crystal clear who that is, now we'd like to know why and by what type of margin:
LG G4 vs G4 Stylus vs G4c vs G4 Beat/G4s – pricing and availability
Retail costs aren't the definitive contrast elements, but it's good to get this out of the way early and gauge the exact tariff gaps. A factory unlocked flagship G4 can be purchased from Amazon for as little as $540 in brown leather, $567 in black leather, $568 in metallic gold and $578 in metallic white.
On-contract, the Quad HD handheld is available for $0 down with AT&T financing, or $200 at Sprint or Verizon. Meanwhile, the G4 Stylus is slightly harder to come by stateside, except for its T-Mo-exclusive G Stylo incarnation, which costs $330 outright (no upfront payment needed).
The G4c has recently gone on sale in Europe starting at €250 or so, and the G4 Beat will apparently debut in countries such as France, Germany and Brazil in a matter of weeks, maybe days at an as-yet undisclosed rate. Fingers crossed for $300 tops when or rather if it ever swings by America.
Design and build comparison
Essentially, all four G4 models look the same on the outside. Brushed plastic constructions – check across the board. Subtle curves? They all got' em. Rear physical buttons? Do you even need to ask? Optional leather covers? Those are limited to the base G4, and chiefly make it a premium proposal.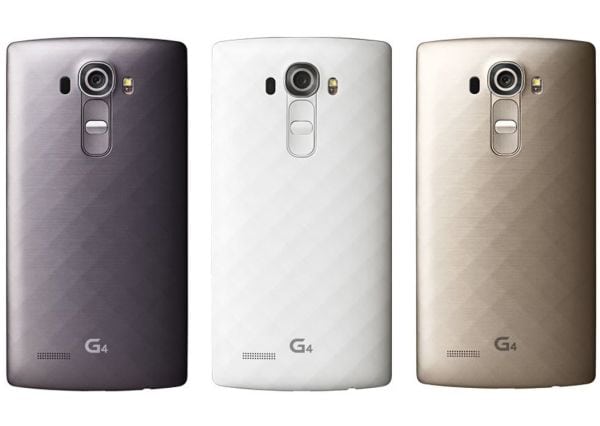 Then there's the issue of size, with the G4 Stylus leading the ranks, at 5.7 inches, followed by the 5.5-inch G4, 5.2-inch Beat and 5-inch C. Unsurprisingly, the Stylus is the tallest and widest quartet constituent, while the G4c is the thickest, measuring 10.2 mm in depth.
The thinnest? The G4 Stylus by a hair, at 9.6 mm. The lightest? The G4c, of course, weighing 136 grams.
Display and cameras
See, this is where things get a tad confusing. LG advertises the G4 Beat as a mid-range soldier, but with 1,920 x 1,080 screen resolution and 423 ppi, it's almost as sharp as the G4. Probably not on paper, given 2,560 x 1,440 and 538 ppi sound a lot more impressive, yet in real life, you'll never, ever tell Quad from Full HD apart in these circumstances.
And the G4 Stylus and G4c aren't half bad either, touting 720p IPS LCD panels.
As far as photography is concerned, the G4 easily stands out, thanks to 16 and 8 MP shooters. Tied for the silver medal, the Stylus and Beat offer 13 or 8 megapixel rear cams, depending on region. Dead last, the G4c lacks the 13 alternative and caters to selfie pros with a 5 MP front snapper that's also slapped on Stylus and Beat's faces.
Processors, RAM and battery life
Short of remarkable compared to, say, Samsung's homebrewed Exynos 7420 SoC, the hexa-core 64-bit Qualcomm Snapdragon 808 inside the G4 runs circles around G4 Beat's octa-core S615, or G4 Stylus and G4c's quad S410.
The significantly prevalent 3 gig memory count should help you better understand why the G4 is roughly twice as expensive as the 1 GB RAM G4c. The G4 Stylus lets you choose between 1 and 2 configs, and the G4s sits in the middle, with 1.5 gigabytes of the good stuff.
Now, as you can imagine, it's tricky to estimate the day-to-day autonomy of relative newcomers G4c and G4 Beat. The G4 and G4 Stylus both pack 3,000 mAh cells, reportedly good for close to 20 hours of continuous 3G talk time on a single charge.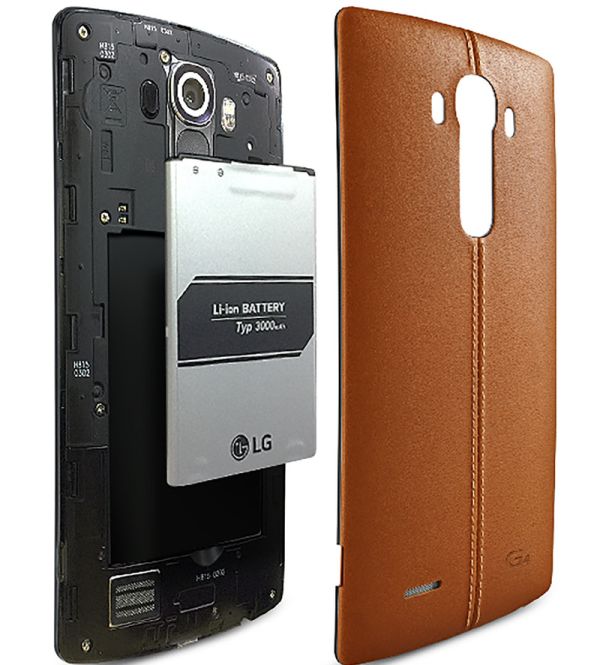 At 2,540 and 2,300 mAh respectively, the G4c and Beat may fall a little behind. Not too much, though, particularly in the former's case, considering its less power-demanding hardware.
Software, storage and others
Android Lollipop everywhere. 5.0 on the G4 Stylus and G4c, 5.1 for the G4 and G4 Beat. With a number of LG-proprietary tweaks and add-ons mainly on the latter two.
MicroSD external storage expansion capabilities are naturally one more point where the four meet, albeit "locally", the hoarding room differs quite a lot. The G4 allows you to save 32 GB of movies, apps, videos and photos sans a secondary card, the G Stylo cuts the ROM in half on Magenta, and the "international" G4 Stylus, G4c and G4 Beat further reduce that by 8 gigs, sticking to only 8.
Any other "small" things you should take into account before deciding which G4 flavor to buy? Perhaps optional Qi wireless charging and standard Quick Charge 2.0 technology, both features squarely present in G4's bag of tricks.
Or maybe it's worth highlighting once again the G4 Stylus provides a touch of extra functionality, courtesy of pen support. Bottom line, it's easy to distinguish the G4, G4 Stylus, G4c and G4 Beat/G4s… if you know where to look.
We will receive sales commission if you purchase items using our links.
Learn More
.