Oh, how rumors can distort the truth sometimes. Remember what "credible" insiders said about LG G4's prospective valuation on the eve of the superb smartphone's announcement? Shame on us for believing for a second Korea's first manufacturer runner-up would ever think of topping Samsung's prices.
Still, nobody could have predicted LG's extreme generosity, as the G4 is essentially much cheaper than even the underwhelming HTC One M9 after a series of discounts and bundle deals.
To start with, we definitely wouldn't call the leather-clad handheld extravagant, but once you add the free batteries, microSD cards and gift cards in the equation, it's like they're paying you to get one of the greatest overall Androids around. Well, close enough.
Now, we know it's hard to keep track of all the amazing promos offered by various retailers and carriers, let alone pick the one that suits you best. We're always here to lend a hand though, so we've gathered all the availability intel from Amazon, Best Buy, Verizon, AT&T, Sprint, T-Mobile and US Cellular for your convenience.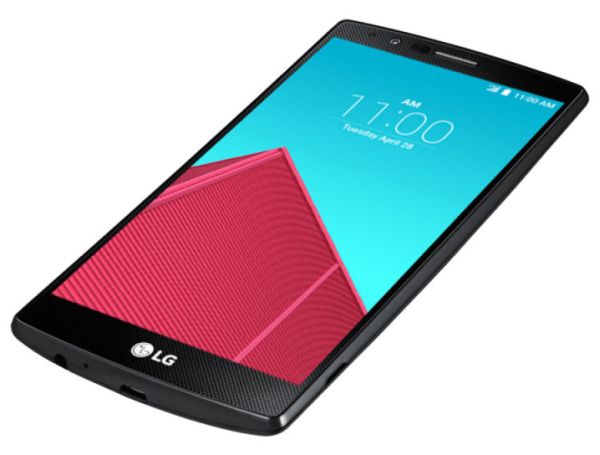 But first, allow us to quickly recap the reasons you should maybe favor the G4 over the G3, G Flex 2, Samsung Galaxy S6, S6 Edge or HTC One M9:
Genuine leather. It's premium, it's exquisite to the touch and it's nowhere near as pricey as you'd expect. Enough said.
Large, sharp 5.5-inch Quad HD IPS LCD display with slim surrounding bezels. Okay, so the G4 ain't the heavyweight screen-to-body ratio champ, at 72.5 percent. But it's more compact than the S6 and M9 by a landslide.
Stellar battery life. Roughly 14 hours in "consistent" use, according to Engadget, compared to 12 tops for the GS6 "twins."
16 MP rear camera with laser autofocus and optical image stabilization, plus 8 MP selfie shooter. Sometimes, the numbers do all the talking. Not as far as the One M9 is concerned, of course, as the 20 megapixel "beast" there is a bitter disappointment.
Bang for buck. Yeah, yeah, yeah, the hexa-core Snapdragon 808 processor is no S810 or Exynos 7420. But wait until you hear how much this thing costs. Why would anyone be willing to pay close to $900 on gimmicky curves is beyond us.
MicroSD support and user-removable battery. Aha, so you can tick those boxes and retain first-rate construction, albeit sans metal or fancy glass. You've been feeding us a lie, Samsung, and one of these days, your greed may get the best of you.
Convinced yet? No pressure, although you'll want to purchase the LG G4 before June 30. Otherwise, you won't qualify for a complimentary 32 GB microSD card, extra battery and charging cradle, offer redeemable here, no matter your seller of choice out of the following:
Standard tariffs with carrier agreements, outright premium with the Now Network, no black leather flavor for Verizon. Also, no AT&T for some reason. Tempting, but let's see what else is there around.
Tricky choice, even if it's made pretty easy if you're in the market for a no-contract leathery model. Nicely done, Sprint, and above all, kudos to Best Buy for further incentivizing prospective G4 owners with gratis $100 gift cards. Yes, the coupons can be redeemed alongside LG's memory card + backup battery + charging cradle package.
Essentially therefore, if you commit to Verizon or Sprint for 24 months, you get the G4 for free. A-mazing!
Starting at $22.91 with Edge, $200 with pacts, $550 full price for genuine leather black, metallic gray or ceramic white versions
Wait, so $550 can really buy the handsomest smartphone in the world today? With over $100 worth of accessories bundled in? Pinch us, this must be a dream.
AT&T
Um, no! Just… no! No, thanks, hell, no, nope, niet, non, take your pick, Ma Bell. And maybe reconsider your entire pricing structure. Not to mention the G4 is still listed on pre-orders, with deliveries requiring 3 to 5 days. On the bright side, the G Pad F 8.0 comes bundled with its little brother for no extra charge when bought on-contract. Too little, too late!
$0 down and $18 and up monthly payments with leases; $0 down and $25 a month with Easy Pay; $200 and $600 on and off-contract respectively in metallic gray or genuine leather black
Pretty good, Sprint, even if you want a little more moolah than Big Red sans lengthy pledges and only sell the two G4 variations. The two best-looking, for what it's worth.
$24.99 a month for two years or $599.76 full retail in metallic gray or brown leather with free 128 GB microSD card (limited-time offer)
We know what you're thinking. LG hit it out of the park aesthetically with the black leather G4, but dropped the ball on the brown leather. That one still feels great in the hand, but looks, how should we put this kindly, somewhat pukey. You know, vomity, like back in R&D, someone had a little too much to drink, threw up on a black G4 prototype and decided to just go with the flow, no pun intended.
Bottom line, if we were T-Mo, we wouldn't be so proud of this color exclusive. On the plus side, the 128 gig memory card is huge and typically costly. Talk about first world problems, huh? Wait, we got the solution to this conundrum – settle for the metallic gray. It's not as pretty as the black leather, but it'll do.
$29.50 a month, $100 with contracts and $490 prepaid in metallic gray or shiny gold; $30.50, $100 and $510 respectively in black leather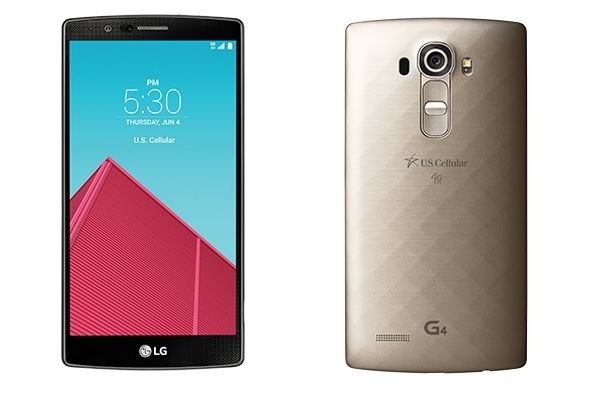 Well, I'll be damned! The nation's fifth largest and most overlooked operator just went and outshined all of the "big four." Granted, USC doesn't throw in an extra microSD card, and both the on and off-contract tags include $100 mail-in rebates.
But at the end of the day, this is by far the cheapest you can find the LG G4 across the States. Oh, yeah, and the golden version isn't available anywhere else. Verizon, AT&T, Sprint, T-Mobile, you got pwned!