The third and final big consumer electronics trade show of the year is almost upon us, and despite Apple once again looking to outshine the IFA festivities, we expect Berlin to bring us a slew of exciting new Android gadgets.
CES 2015 back in January was the glamorous stage of LG G Flex 2 and Asus ZenFone 2's introductions, among others. A couple of months later, Barcelona's Mobile World Congress acted as the debut setting for Samsung's radically redesigned Galaxy S6 and S6 Edge.
Between then and now, of course, the Android landscape was filled with your LG G4s, upgraded Motorola Moto Gs, OnePlus 2s, Samsung Galaxy S6 Edge+ and Note 5, as well as an abundance of mostly lackluster but low-cost tablets, and futuristic wearables like the LG Watch Urbane.
What's next? Let's take the main prospective IFA 2015 exhibitors one by one, and put them under the microscope:
Samsung
With 2015's second batch of Galaxy phone flagships already out, and the new Super AMOLED Tab S generation up for pre-orders stateside, you'd think the Android manufacturer rulers more than filled their H2 high-end release quota.
But that's what makes Samsung a force of nature – its seemingly limitless resources. Now, the Gear S2 smartwatch technically runs Tizen, not Android Wear, so it's out of our scope. Yet the circular timepiece shall work alongside Android, not Tizen handhelds, so it's very much of interest for us all. Especially when it looks so cool, and reportedly supports standalone cellular data.
IFA is too prominent an event for the Gear S2 to fly to Germany solo, so something tells us that recently teased Edge tablet wasn't a hoax. Alas, pricing it will be a challenge, since even the non-edgy Tab S2 feels a little steep at $400 and up.
Sony
It's high time this once promising Japanese heavyweight contender puts one in the win column, following more flops than we can count. How about three simultaneous hits? The Xperia Z5, Z5 Compact and Z5 Plus, aka Prime or Premium are sure shaping up to be remarkable, with unrivaled cameras in tow, fingerprint scanners across the board, and high-res screens.
The Z5+ could even break new ground as far as mobile display resolution is concerned, skipping Quad HD and leaping straight to 4K, i.e. 3,840 x 2,160 pixels. Don't rule out one or two new slate launches either, as the Xperia Z3 Tablet Compact turns one soon, and jumbo-sized "Pros" may catch on before long.
Then you have your obligatory SmartWatch 3 sequel, hopefully round-shaped and more "premium" this time around, like the LG Watch Urbane and Samsung Gear S2.
LG
"Super premium" or not, the G4 Pro is coming, possibly carrying a gimmicky Duo Camera arrangement, fingerprint sensor, Snapdragon 810 SoC, 4GB RAM, 5.8-inch QHD panel and familiar plastic-and-leather build.
LG is yet to confirm its very presence in the capital of Germany next week, but if the Korean underdogs aren't waiting for Snapdragon 820, why wait until October in the first place? The holiday season isn't far away, and preceding the iPhone 6s announcement, even by a couple of days, could be vital.
Will we also find Nemo at IFA 2015? Perhaps, including in a variant tailor-made for Verizon Wireless.
HTC
A "streamlined" product portfolio and increased emphasis on the high-end market segment to improve profitability. Those are this struggling company's short-term goals, suggesting all or nothing for IFA. Either an iPhone-aping A9 hero, or diddly squat. Unfortunately, the latter theory seems more plausible at the moment.
Asus
The Taiwanese PC specialist aims to put smartphones first, traditional computers second on its list of priorities, but chances are everything you'll see at their booth in Berlin will feel familiar. Because it's all been unveiled before.
The ZenFone Zoom, ZenFone Max, ZenFone 2 Laser, ZenPad S 8.0, even the two-size ZenWatch 2. They're official already, and you'll merely get further details on them, as well as pricing and availability specifics.
Lenovo
For what's ultimately a Snapdragon 615 mid-ranger, the Vibe P1 or P1 Pro sure looks enticing. The sub-$350 price and humongous 5,000 mAh battery in particular sound great, with 3GB RAM, 4G LTE connectivity and 13 MP dual-LED flash rear camera additional deal sweeteners.
Let's not forget the Vibe S1, tipped to pave the way for dual front cam-sporting smartphones… for some reason, and, well, we should probably tackle Motorolas separately.
Motorola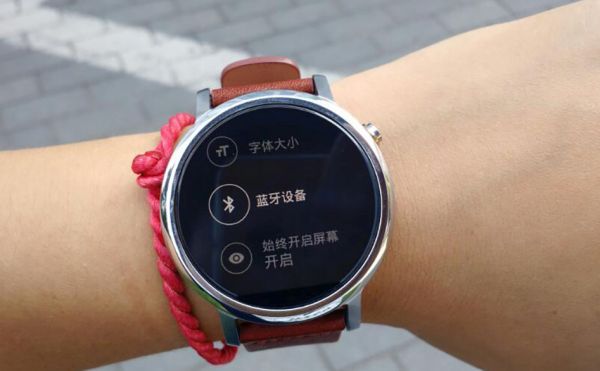 They say IFA 2015 will be the expo of Android Wear smartwatches, with the second-generation Moto 360 arguably the pack's headliner, considering the original's decent mainstream appeal. A more refined design is what everyone's craving for, plus higher endurance numbers and maybe, just maybe, a newer SoC onboard. Enough TI OMAP nonsense!
ZTE
More or less like Asus, this rising Chinese star intends to re-introduce the world to already launched, regional products. The Axon should spread its wings to the old continent, as should the Nubia Z9 and Blade D6. Oh, come on, ZTE, show off a brand-new smartwatch, a 4K Star 3 phone, a tablet, anything!
Huawei
At long last, the Huawei Watch looks ready to go on sale. Stateside and in Europe, presumably, at $300 max. Please, Huawei, tell us you won't charge a penny extra after all this time! $250, of course, would be ideal, but it's a stretch. Meanwhile, the Honor 7 literally just went on sale from London to Rome, and the Nexus 6 (2015) must wait.
Acer
In a surprising twist, the Liquid Jade Z and Liquid Z410 have yesterday gone official… for the US. Odd timing, but Acer no doubt has something up its sleeve for its loyal European customers as well. More affordable Liquid phones, we're guessing, and dirt-cheap Iconia Tabs.
Archos
There's always one OEM that realizes the week before an event of this magnitude it doesn't stand a chance holding onto the product announcements until the actual show starts. As such, the Diamond S and 50e Helium handhelds, plus the Diamond Tab have jumped the gun over the past 48 hours. They're obviously not very special, but inexpensive and two of them quite handsome.
That's a wrap… for now, and we'll reconvene after September 9 to round up all the Android-powered and Android-compatible scene-stealers. Stay tuned!
We will receive sales commission if you purchase items using our links.
Learn More
.