Charging problems are among the most common issues we received from #Samsung #GalaxyS5 owners. In fact, we already received hundreds of them and majority of those issues are almost the same.  But since we have readers who keep asking use for help every week, we are obliged to answer those questions.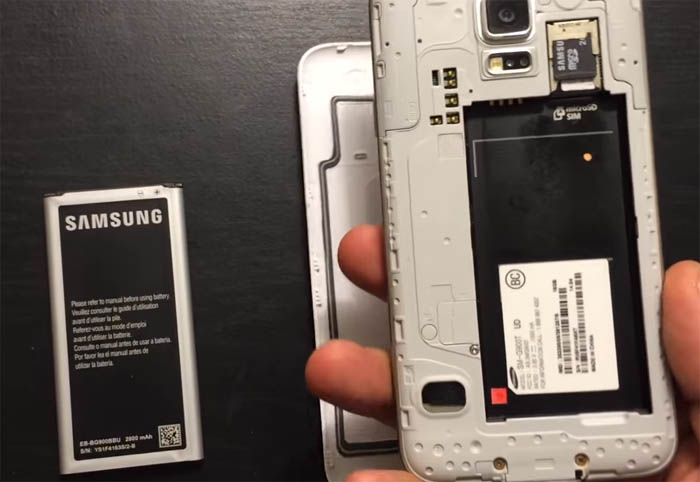 Continue reading below for some power-related problems and learn how to fix them. Here's the list for your convenience. You may click on the link to jump to the problem.
For those who have other issues and need further support, you may contact us by filling up this form. It is a free service and we won't ask you for anything except information about your problem. You may also browse through our Galaxy S5 troubleshooting page for problems we already provided solutions for.
---
Galaxy S5 can barely charge its battery, won't charge at all if used while plugged in
Problem: Hi I have a Samsung Galaxy S5 and since yesterday I connected my phone to charge and didn't pay much attention to the percent while I was still using it , it wasn't until I unplugged it that I noticed it didn't charge one bit but rather still drain the battery. It has been doing that ever since. I plug in the charger but it still drains the battery if I use it even for a but also if I don't use it at all then it starts charging but super slow. So I decided to turn it off to charge it and left it over night and when I woke up in the morning the percent was barely up to 60. What can I do?
Related Problem:  Phone will only "charge" when turned off.  The screen flashes the lightening bolt battery but does give a % like it's charging.  Also no light in top left corner. Doesn't charge at all when phone is powered on.  
Troubleshooting: If it's my phone, this is what I'm going to do to know what the problem is and eventually fix it:
Step 1: Boot it in safe mode 
This will isolate the problem immediately as it temporarily disables all third-party apps. If a phone charges very slowly, it could be that there are a lot of apps and/or services running in the background that drain the battery quicker than the charger could push current. If the phone charges quickly in safe mode, then my suspicion is confirmed. In this case, all I have to do is to close all recently used apps and force close those that are running in the background. Or better yet, reset the phone to give it a fresh start.
However, if the phone still charges slowly in safe mode, then I will start to suspect the power adapter. Maybe it's damaged or got busted.
Step 2: Use a different charger or plug the phone to a computer 
Any charger rated 2A will do even if it's not a Samsung-brand power adapter. If the device charges normally with other chargers, then it's time I bought a new one because clearly, it's a charger issue.
If using a different charger isn't possible and if there's a laptop or a desktop computer, then I would plug the cable to the computer to see if the phone charges, somehow. I would expect it to be a bit slow because computers don't give out as much current as the original charger but it must be enough to suggest if it's a charger problem or not.
Step 3: It might be a battery problem 
If the phone doesn't charge normally even with a different charger, then it's time to inspect the battery. I should pull it out, place it on top of a level surface and try to spin it (do this for both sides). If it does spin, it means it has developed a bulk which is a indication that its quality already deteriorated and that it's time to buy a new one.
However, since there's no guarantee that it's a battery problem, I will try to rule out the possibility of a firmware issue.
Step 4: Backup data and perform master reset
Since firmware plays an important role in the charging process, it's wise to do the reset before buying a new battery or charger. I would backup all my data, files and apps and perform the master reset:
Turn off the device.
Press and hold the following three buttons at the same time: Volume Up key, Home key, and Power key.
When the phone vibrates, release the Power key but continue to press and hold the Volume Up key and the Home key.
When the Android System Recovery screen appears, release the Volume Up and Home keys.
Press the Volume down key several times key to highlight 'wipe data / factory reset.'
Press Power button to select.
Press the Volume down key until 'Yes — delete all user data' is highlighted.
Press Power button to select and start the master reset.
When the master reset is complete, 'Reboot system now' is highlighted.
Press the Power key to restart the device.
I hope this makes sense to you.
Galaxy S5 keeps saying to use the original charger
Problem: Received a replacement phone and new charger and battery. When I plugged in the charger it said to plug in the original charger that came with the phone. My wife's phone has been saying the same thing and it is the original charger. Bad part is I plugged in an old android charger and they both charge fine off it. Very frustrating to the point of making me want to smash this phone.
Troubleshooting: The charger itself may be defective but try to plug the charger to the power source and then the cable to your phone. If the warning shows up, unplug it from your phone and then re-plug. That usually fixes the issue but if it doesn't, then it's time you had the charger replaced.
Galaxy S5 started heating up while charging, then won't turn on
Problem: My phone will often get very hot and so normally I take out the battery and let it cool off and once the phone and battery are cool I put the battery back in and the phone will turn on and work perfectly fine. This time when the phone started heating up I took out the battery for about 5 minutes and let it cool off and when I put the battery back in it would not turn on. I connected the charger to see if the battery was dead and nothing happened, it displayed nothing on the screen and still wouldn't turn on. The screen is cracked but that's the only problem with it. Around September of 2015 the screen stopped working all together and it had to be replaced but that was due to mechanical issues. If you could give me any advice on what to do it would be greatly appreciated.
Troubleshooting: Try pressing and holding the Power key for about a minute while the battery is out. Then place the battery back in and attempt to turn it back on. If it won't respond at all, try out a new or different battery that works. If still nothing, then the problem must be in the phone.
The issue may have become more complicated if it hasn't been fixed before you go the screen replaced. But try to have a technician take a look at it. You are now in the stage where troubleshooting won't matter anymore.
Galaxy S5 turns off then turns on again and vibrates
Problem: Hello there. I am having an issue with my phone as of recently. All of a sudden while I use my phone out of nowhere the screen turns off and then it starts to turn on again and the Samsung S5 screen pops up,  continues to vibrate, turns off and does the same vibrating sound continuously  as if its attempting to turn back on but shuts down midway. The only way i can turn it back on i by charging it which after i reach 100% it turns off immediately  like around 70%. please i need help with  this because  its extremely  tedious. Thank you!
Troubleshooting: The Power key is stuck! Press it many times to see if you can fix it, if not you might want to take the case or the cover off. If you're not comfortable doing that then let the tech do it.
It is also possible the switch was damaged. The S5 uses the universal power switch so a local shop should be able to replace it any time.
Problem: Had the phone for almost 2 years, went through 1 already and had this one sent to me about 6 months ago. My original charger broke and I have been using 4 other micro USBs ever since but for some reason it won't charge with any of them and I've cleared my cache from the reboot menu as suggested and I blew out any dust in my port but still nothing. Help me please!
Suggestion: Please follow the solution I provided in the first problem. I believe you have the same issue as the first.
Connect with us
We are always open to your problems, questions and suggestions, so feel free to contact us by filling up this form. This is a free service we offer and we won't charge you a penny for it. But please note that we receive hundreds of emails every day and it's impossible for us to respond to every single one of them. But rest assured we read every message we receive. For those whom we've helped, please spread the word by sharing our posts to your friends or by simply liking our Facebook and Google+ page or follow us on Twitter.