The Samsung #GalaxyNote4 has one of the best displays among the smartphones available in the market today. The #Note4 sports a Super AMOLED touchscreen display that has a resolution of 1440 x 2560 pixels at 515 ppi pixel density. This makes photos and videos appear more lifelike in the screen. I'd have to say that the display of this phone is one of its main selling point.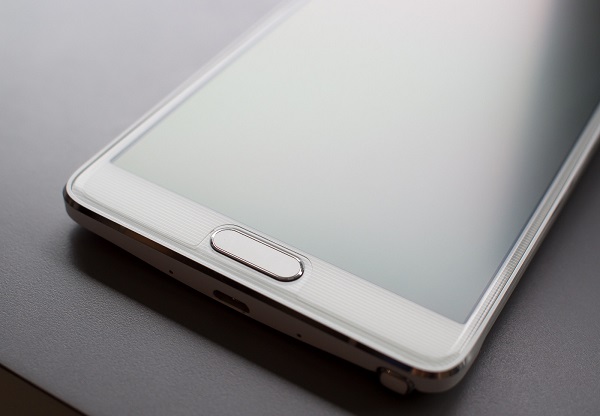 There are however times when display related problems arise. One of these problems is the Note 4 black screen issue which some of our readers are facing. We have selected five problems of this nature which were sent to us by our readers for troubleshooting. Hopefully we can come up with a resolution to each of these issues.
If you own a Galaxy Note 4 or any other Android device for that matter then feel free to contact us using this form. We will be more than happy to assist you with any concern that you may have with your device. This is a free service we are offering with no strings attached. We however ask that when you do contact us try to be as detailed as possible so that an accurate assessment can be made and the correct solution can be given.
If you would like to browse the previous parts in this series then check out this link.
Aside from sending us an email you may also reach us at our Facebook and Google+ social media accounts.
Note 4 Flashing Black Screen Issue
Problem: Was at an antique tractor show today, As I was taking pictures my phone got very hot.  And then it shut down, I turned it on, and it began flashing a black screen with the Samsung Note 4 logo.  I rebooted and it continued doing the same thing.  When I got home I took it out of the otter box, and took the back off, then took out the battery, sim card and the ATT card. I waited a few minutes and turned the phone on, it did the same thing.  The battery was at 69%, so I charged the battery, the phone loaded, but when I remove the charging cord, it goes back to the Black screen, until I plug the charger in.  Is this a battery problem?   I have only had this phone for 6 weeks. Or is it something else?
Solution: If I understand the problem correctly your phone displays the black screen with the Samsung logo unless it is plugged in the charger, in which case it boots up normally. There is a big possibility that this may be a power related problem. The battery of your phone may not be providing the necessary voltage to your phone in which case a circuit inside your phone detects this and prevents your phone from booting up properly. It is a different case when the charger is plugged in since this helps provide a stable power to your phone and once your phone detects it has the right amount of power it boots up normally.
To resolve this issue the best thing that you can do is to replace your battery with a new one. However, before doing this I highly recommend that you back up your phone data and do a factory reset first. This eliminates the possibility that the problem may be caused by a software issue. Then there's also the other reason that the factor reset does not cost you a thing while a new battery will cost you money.
Note 4 Screen Is Black & Unresponsive
Problem: Hello! I have a huge problem with my note 4. It happened earlier in the year where the notification light is working, I'll get the text message sound, but the screen is black and completely unresponsive no matter what buttons you push. I have to take 5 minutes to get off my otter box defender to take out the battery then it works. It kept happening over the course of a week and escalated to multiple times in one day. I called Verizon, they said it was a known issue, and I had to do a factory reset which sucked. But the problem went away. However I updated my software like an idiot last week and now the screen is unresponsive again. In a bad way. The led indicator is working but nothing else is. I found out this morning waking up 2 hours late for work because my alarm didn't go off. I had to take 5 minutes getting off my defender case, take out the battery, and let it reboot. Also as a side note, I do reboot my phone a couple times a week just in case. Anyway, I called my boss then called Verizon. The first time I had this issue they said they would replace my phone if the factory reset didn't work. Panicking and crying I demanded a new phone when the rep answered. We spoke for over 30 minutes on my issue. A new phone won't fix it because it's a software issue. A new phone will have the same shitty software. Sadly there is no way to delete the new software I updated to last week. Also, since it's a software issue, another factory reset is pointless. I'm at a loss of what to do. I was told I can go to the Samsung desk at best buy for them to check my software but that's really all I can do. I can't have this happening. Especially when it affects my alarm! What can I possibly do? Verizon sadly had no solutions other than try best buy, but again if they couldn't help they would only be calling Verizon as well, who has no solution. Is there maybe some way I can reset my phone without taking out the battery since that is so time consuming? I know that doesn't fix the black unresponsive screen problem but I am at a loss. I do love my note 4 but I can't live with an unresponsive phone! Please help!
Solution: Unfortunately there is no way to reset you phone if it becomes unresponsive unless you take out the battery. In most cases the latest software update does not cause this type of issue. Here's what I suggest you try to do. Back up your phone data then do a factory reset. This eliminates any old software data from your phone that may be causing this issue. After the factory reset has completed don't install any apps just yet. Try to use your phone as is for a day or two. Your alarm should be working fine since this is a built in feature of the device. If the issue does not occur during this time then it may be caused by an app that you have installed. You will need to do a trial and error method in determining what app is causing the problem. To do this you can install one app then observe your phone for any signs of issues. Do this until you get to an app where the issue starts again. That app is what you should uninstall.
Note 4 No Light & Unresponsive
Problem: I've read your article addressing this problem, but my phone doesn't do anything at all, including there's no light when connected to the charger. However, when I went to pick my phone up to try this, I was quite hopeful because it was warm… Like it had been working…but it didn't do anything. It was laying on the bed, but there wasn't anything on it to make it warm. Please tell me you have a suggestion. Everything is on my calendar… I really need it. Thank you.
Solution: It appears that this may be a power related problem. Try taking out the battery then press and hold the power button for at least a minute. This discharges your phone and clears out its RAM. Reinsert the battery then turn on your phone.
If the problem persists then get a new battery and insert it in your phone. Make sure to charge your phone with a wall charger that is known to work for at least 20 minutes before turning on your phone.
If the above steps fail to resolve the issue then this may already be a hardware related problem in which case you should bring your phone to an authorized service center and have it checked.
Note 4 Screen Stays Black A Few Seconds
Problem: Issue #1 /when pressing the Home Key it takes up to 5 seconds for the screen to open. I just got a replacement phone and to my surprise I still have the same issue with the new phone (!!). Issue# 2/ when I want to hang up my phone, even if I look at it, the screen stays black for a few seconds before I can see it again and press the ""end"" button (most of the time the person I was on the phone with already hung up by the time I can see my screen again)
Solution: To resolve both issues I would recommend that you wipe the cache partition of your phone. This usually helps in this scenario. If the problem persists after wiping the cache partition then the next step I suggest you do is to start your phone in Safe Mode. This allows you to check if a certain app installed in your phone is causing this problem. Check if the issue still occurs in Safe Mode. If it doesn't then it is most likely caused by an app. Find out what app this is and uninstall it.
Note 4 Freezes Then Screen Goes Black
Problem: My phone freezes occasionally when I use the camera from the locked screen. Once I take the picture it freezes and my phone goes black. I have to restart my phone to get it back.
Solution:  If this problem occurs when you are using the camera then hat you should do first is to clear the cache and data of the camera app. Wiping the cache partition of your phone also helps if the first troubleshooting step fails.
If you set your phone to store the camera photos to your microSD card then try changing this to the internal storage. Take a photo then see if the issue still occurs. If it doesn't occur then there may be a problem with your microSD card. I suggest you replace this card with a new one preferably one that is rated at class 10.
Finally, if all else fails you should back up your phone data and do a factory reset.
Engage with us
Feel free to send us your questions, suggestions and problems you've encountered while using your Android phone. We support every Android device that is available in the market today. And don't worry, we won't charge you a single penny for your questions. Contact us using this form. We read every message we receive can't guarantee a quick response. If we were able to help you, please help us spread the word by sharing our posts with your friends.