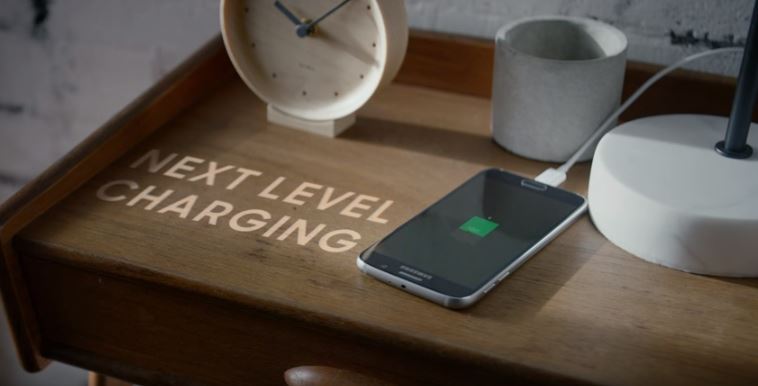 Are you looking for an explanation and/or fix for battery drain issue plaguing your #GalaxyS6? Look no further. Keep reading and make sure to follow our suggestions below.
If you are looking for solutions to your own #Android issue, you can contact us by using the link provided at the bottom of this page.
---
Problem #1: How to fix fast charging issue on Galaxy S6
Hi Guys. I'm having some issues with my S6 which I've had now since April. All was fine at first and I was so happy to be rid of my Apple phone! However, since around June time I've been regretting my decision, since the problems with the S6 began to add up.
First of all, the 'fast charge' option on my phone stopped working. I spoke to Samsung who said that they would charge me to have a look (because I have a 5mm very thin scratch on the back of the phone, voiding my warranty!) and couldn't guarantee a fix, so I didn't bother to give that a try.
A little while later, I noticed my battery would take around 8 hours to charge to 100%, even without me using the phone and with the screen off. Again, Samsung wanted to charge me and my provider, Vodafone, weren't really very interested either. In fact, one member of staff their said 'what's fast charge' when I tried to explain my issues!
There have been various other issues I've had with the S6, including issues with apps crashing, the screen locking itself randomly and A LOT of lagging, but most recently I've noticed that whenever I try to delete emails, they reappear a few minutes later, making an OCD freak like myself super annoyed that you just can't shift that red dot! I've now started to use Gmail app to avoid the issue, but I'm not so keen on this app so a fix would be great!
Today, my issue comes from yesterday's update. I updated to 5.1.1 and haven't been able to get a data signal since. I've tried restarting, taking my SIM out and anything else I can think of. I've had my work tech guys take a look and they're just as confused. Any help?!!
Thanks so much for reading!
Regards. — Kim
Solution: Hi Kim. Let's tackle your issues individually.
How to fix fast charging issue on Galaxy S6
Firstly, fast charging problem can be caused by a few things including a faulty cable, malfunctioning wall wart (the part of the charger that goes to the wall outlet), defective charging port, or a bad software. Your first task is to isolate which of these factors is the real cause. You can start by doing a factory reset to verify if it's a bad firmware. To do that, just follow these steps:
Turn off your Samsung Galaxy S6 Edge.
Press and hold the Volume Up, Home and Power keys together.
When the device powers on and displays 'Power on logo', release all keys and the Android icon will appear on the screen.
Wait until the Android Recovery Screen appears after about 30 seconds.
Using the Volume Down key, highlight the option, 'wipe data/factory reset' and press the Power key to select it.
Press the Vol Down button again until the option 'Yes — delete all user data' is highlighted and then press the Power key to select it.
After the reset is complete, highlight 'Reboot system now' and hit the Power key to restart the phone.
Before you do the reset, make sure that your personal data are saved in a different device.
If your phone still fails to fast charge right after a factory reset, try to do the following:
Ensure that the USB is pushed tighly into the charger. Just push it all the way in. if you don't do this, only low capacity charging will work.
Charging speed vary if your phone heats up or if the ambient air temperature rises. Try to charge the phone in a normal room temperature.
Make sure that the screen is off during charging. Fast charging won't work if screen is on.
Try another original Samsung USB cable.
Try another charger.
Have the phone checked for possible charging port problem.
How to fix slow performance or lag issue
Lag can be the result of a corrupted cache. Make sure to wipe the phone's cache partition by following these steps:
Turn off the device.
Press and hold the following three buttons at the same time: Volume Up key, Home key, and Power key.
When the phone vibrates, release the Power key but continue to press and hold the Volume Up key and the Home key.
When the Android System Recovery screen appears, release the Volume Up and Home keys.
Press the Volume Down key to highlight 'wipe cache partition.'
Press the Power key to select.
When the wipe cache partition is complete, 'Reboot system now' is highlighted.
Press the Power key to restart the device.
For the email issue, try to setup your Gmail account again to see the difference. Alternatively, you can also delete the email app's cache and data.
Problem #2: Error when plugging and unplugging the charger of Galaxy S6
Error message appears when I plug in and unplug my phone from charger. I restarted multiple times, checked settings and took back to store where I purchased hoping the Samsung reps could help. They suggested I uninstall my apps, as it was likely due to a third party app.  I have uninstalled the majority of my apps, rebooted and still receiving the same error message. I have reinstalled the apps I use most: Banking, Twitter, Yahoo Sports, Uber, Instagram, etc.
Have you seen or heard of this before?  Hoping you have suggestions and possibly a resolve. Thank you. — Rob
Solution: Hi Rob. It would have been more helpful if you include the exact error message. Anyway, did Samsung reps suggest to boot your phone in safe mode? Since you didn't uninstall all third party apps, running the phone in safe mode is more efficient in telling you if indeed, one of your installed apps is to blame. To boot in safe mode, just follow these:
Press and hold the Volume Down and Power keys for 20 to 30 seconds.
Once you see the Samsung logo, release the Power key immediately but continue pressing the Volume Down key.
Your phone should continue booting up and you will be prompted to unlock your phone as usual.
You will know if the phone successfully booted in safe mode if the text "Safe mode" is displayed at the lower-left corner of the screen.
Proceed to factory reset if the problem remains even on safe mode.
Problem #3: Galaxy S6 charging port not working properly
It started with the phone not recognizing the fast charger that came with it. I would have to unplug and plug it back in several times before I would finally receive the fast charger connected message. After a couple weeks it would not recognize it anymore.  I bought a new fast charger and have the same issue. And now the USB charging port seems to be loose (?). I'm not sure that's correct, but the charger has to be inserted at just the perfect position or it will not charge. If I move the phone even a fraction it beeps, signaling that the charger is unplugged. Now it seems that it charges for a little bit and then stops. I have to go through the process of unplugging and plugging it back in several times to get it to charge again. — Stacey
Solution: Hi Stacey. Your phone's charging port may have been damaged. We can't know that for sure so you have to either contact Samsung for a warranty repair, or for a replacement.
Problem #4: Battery drain issue on Galaxy S6
Hi Droid guy. When I first got my S6 Edge the battery would last all day long. I used to have 100% by 6 am, go to school and used it to chat and even play some games and I wouldn't need to charge it until the night. Now it only lasts 8 hours with regular use, but if I listen to music or chat for a couple hours, it lasts no more than 6 hours.
Also, a few days ago I was charging it and when I unplugged it, it went down to 98% at the exact moment I did it. I found out that happens whenever I unplug it, sometimes it discharges 5% immediately. I really want to know what's going on.
Thank you Droid guy . — David
Solution: Hi David. Lithium-based battery can be damaged irreversibly if you don't charge it properly. Although we don't know for sure what is the real condition of your battery, there's a chance that it may have lost significant capacity. For more explanation about why a smartphone battery drains faster, please refer to our previous post.
Problem #5: Galaxy S6 loses battery power fast
Hi DroidGuy. I upgraded my S6 a week ago and already performed factory reset. First, I'm encountering problem about memory I think. When I was playing games, they crashed all of sudden. No message popped up. The apps just disappeared. The games are Summoner's War and Hungry Shark Evo. In Hungry Shark for example, the game will crash when the screen is expanded to large view (the fish is huge – big daddy) and then the framerate dropped. Like VGA issue for PC and then it crashed. But when I was on Kitkat it never crash except when it lag so much (like 0-20 fps).
I have no micro SD card installed. Second, there's something with battery. At first S5 battery is so DAMN good. I could use it to play games half a day and the battery still at 80% (Summoner's War). After one year the battery sucks as usual. When fully charge, unplugged, it goes to 90% in few minutes (the phone is untouched and no apps were running). So I bought a new battery (legit though). And it's still the same as the old battery (slightly better). Even after Lollipop update, it's still the same (the new battery).
I love my S6 so much.
After all the details, any help would be appreciated, thanks 😀 — xDDD
Solution: Hi xDDD. The issues with the games may be isolated to the said apps themselves. If they behave the same after a factory reset, we don't think there's anything else that you can do to make them work. Try to contact the developers of the said games and let them know about your experience. There's a chance that their products have not been fully optimized to work with the new version of Android Lollipop.
For your battery drain issue, kindly refer to our advice to David above.
---
Engage with us
If you are one of the users who encounters a problem with your device, let us know. We offer solutions for Android-related problems for free so if you have an issue with your Android device, simply fill in the short questionnaire in this link and we will try to publish our answers in the next posts. We cannot guarantee a quick response so if your issue is time sensitive, please find another way to resolve your problem. 
When describing your issue, please be as detailed as possible so we can easily pinpoint a relevant solution. If you can, kindly include the exact error messages you are getting to give us an idea where to start. If you have already tried some troubleshooting steps before emailing us, make sure to mention them so we can skip them in our answers.
If you find this post helpful, please help us by spreading the word to your friends. TheDroidGuy has social network presence as well so you may want to interact with our community in our Facebook and Google+ pages.