We've all been there. Smack-dab in the middle of a critical phone conversation/argument with the GF or wife. An important business call. The longest, most rewarding Temple Run gaming session yet. Lost in traffic, trying to retrace our way back home on Google Maps. On the slowest train in the history of public transportation, doing everything possible to preserve our mental sanity on Facebook.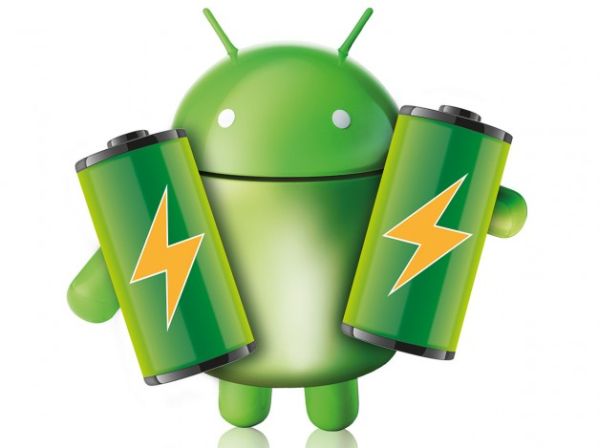 All of a sudden, you see darkness. Just as she was starting to buy your excuse for forgetting about her birthday, just as you were closing the month's biggest sale, a few feet away from a new personal record. Oh, and what was that, left or right at the next intersection? You'll never know, because those lazy jerks couldn't be bothered to put a decent battery on their latest "flagship".
How could they when they made it thinner than a pencil and "lighter than air"? Heck, even the best of the best (we're looking at you, Droid Turbo) can only enjoy limited continuous use. It's an inconvenience we've begun to accept since phones became too smart for their own good. Smarter than their owners and manufacturers.
But it doesn't have to be that way. There's this magical universal accessory working as the answer to all your prayers. It's called a power bank, portable charger or external battery and offers to prolong the life of your smartphone or tablet to the point you won't be able to keep up with it.
And typically, these things are fairly cheap. Without further ado, here are the ten best such contraptions available on Amazon for literally any and all Android devices:
For the record, we're listing these in no particular order. So we're not saying the Astro Mini is number one. But Amazon claims it's the website's top-selling external cell phone battery pack, and the glowing customer reviews leave little room for doubt.
4.5 stars from over 12,200 opinions. This baby is a must-buy. It's incredibly inexpensive, tiny and light, resembles a lipstick tube (hello, ladies), and vows to add almost a full charge to a Galaxy S5 in no time.
Another best seller (in touch screen tablet cases?!), with a 4.6 star average and whopping 10,000 mAh capacity, the Intelligent is slightly pricier, but it can juice up a tablet, any tablet, from 0 to 100 percent. Pretty impressive for 20 bucks, and the 2.1A charging speed is also quite staggering. Oh, yeah, there are two USB outputs as well. Double whopper!
Another Anker? Man, these guys are good. You can say that again, and close to 5,000 satisfied buyers will confirm it any time. It goes without saying 13,000 mAh is enough for a high-end slate and smartphone, and E4's pair of USB ports let you easily load up two gadgets simultaneously. With up to 3 amp speed.
Sufficiently light and thin to fit in the palm of your hand, the Astro E4 is also fairly robust, withstand drops and contacts with hard surfaces.
They say bigger is better, and so this 15,000 mAh beast shines bright like a champion, with a couple of 4.5A USB connectors for synchronous two-tablet charging. Obviously not our slimmest contender, the Deluxe stands out nonetheless with iSmart technology, as well as premium A+ cells good for over a thousand charging cycles.
Only got the one phone, a limited budget and favor portability and style ahead of muscle? The Luster might be the ideal choice for you, especially if you're a lady who wants her external power bank to go unnoticed among typical make-up instruments.
Lipstick-shaped, weighing less than 3 ounces and made from a long-lasting aluminum alloy, the Luster automatically detects and delivers the optimal charging current for your connected device, and is guaranteed for 500 cycles.
Let's be honest, Xiaomi entered this market with an unfair advantage over its lesser known competitors, having quite the reputation in the smartphone business for respectable, affordable products.
Respectable and affordable is the best way to describe the Mi Power Bank, what with its outstanding aluminum casing, relatively compact form factor, optimized charging/discharging efficiency, stellar device compatibility (not just Xiaomis), and, of course, staggering capacity, as well as fast 2.1A acceleration. Way to branch out and bring your A game to this tricky niche, Xiaomi!
Does 45 clams feel a little rich for your blood? Then be sure to check out the 7,000 mAh model, available at $29.99. But hurry, quantities are limited. Back to the 11,000 config, it actually provides decent value for money, given the 12,000 mAh version is an exorbitant $62.95.
And once again, customer reviews don't lie – 4.6 stars for a simple, minimalistic, hefty external battery capable of keeping the lights on for two separate devices, courtesy of 2.1 and 1A USB ports.
Whoa, now that's an outstanding bang for buck factor! Think about it, you'll be paying a dollar per 500 mAh energy. With 12-month worry-free manufacturer warranty, dual 2.1/1A USB connectivity, aluminum construction, auto detect technology and an attractive, lightweight design.
Equipped with a handy LED flashlight, made from premium, durable materials and resistant to surface scratches, this somewhat bulky (given the capacity) accessory delivers more than a full charge for your Galaxy S4 or S5.
And it does so with 93 percent efficiency, temperature control, overvoltage and short circuit protection, plus a useful reset mechanism. Let's not forget the extended two-year warranty, 1000 life cycles promise, and, oh, that incredibly low price point. Darn it, it's getting harder and harder to pick just one.
We realize this is no way to wrap up an exceptional list of uber-convenient, powerful smartphone/tablet accessories, but Amazon's own petite line of power banks is affordable, low-profile and lightweight enough to be worth a shot, despite being, well, a smidge too basic.
Besides, if you're wary of shopping brands you've never heard of, like Anker or Zilu, these things are Amazon-backed and certified. Plus, a USB cable and carrying pouch are included in the $13 and up package. Not so bad after all, huh?
That's all for today, folks, so as usual, we'd like to get your feedback now. Own any of the above? Thinking of buying? Which one and why?
We will receive sales commission if you purchase items using our links.
Learn More
.