Hello Android community! Welcome to our new #GalaxyS8 and #GalaxyS8+ article. We are now receiving increasing number of S8-related issues so we hope that this post will be helpful to a lot of S8 users in the coming weeks.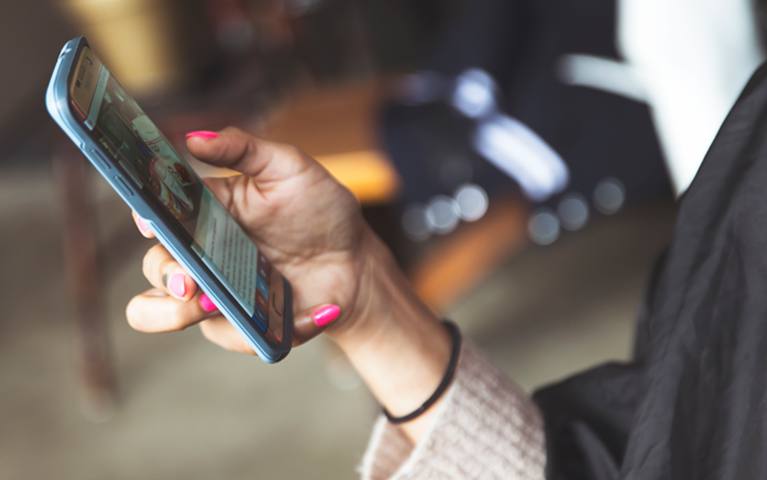 If you are looking for solutions to your own #Android issue, you can contact us by using the link provided at the bottom of this page.
When describing your issue, please be as detailed as possible so we can easily pinpoint a relevant solution. If you can, kindly include the exact error messages you are getting to give us an idea where to start. If you have already tried some troubleshooting steps before emailing us, make sure to mention them so we can skip them in our answers.
Below are specific topics we're bringing for you today:
Problem 1: Galaxy S8 wireless fast charger does not charge battery to 100%
Hello. I recently purchased a fast wireless charger (EPPG950) for my S8 which i purchased last month. for some unknown reason my phone would not charge up to 100 and it stops at 84 even if i did left the phone for an overnight charge. however my phone will charge fully when using the supplied cable charger with it. Just to rule out any issues with the wireless charger, i did use my S7 on the wireless charger and it did charge up to 100 with no issue. is there any software glitch that would prevent my phone from being fully charge using the wireless charger while the device is turned on? i did try to charge my phone powered down and it did charge to 100%. is there anyway way around this? — Louie
Solution: Hi Louie. How long did you wait while charging wirelessly with the phone powered on? Keep in mind that wireless charging takes longer to fully charge a battery compared to USB charging. It also can sometimes take a long time to fully charge a battery when the phone is powered on, especially if there are a lot of apps running actively and in the background. If the wireless charger doesn't do its job by fully charging the battery to 100% regardless of how long you've waited, then it must be replaced. This is our first time to hear of such issue so there's no known fix for it.
Problem 2: Galaxy S8 won't work with Bluetooth car kit of 2012 Toyota Corolla
Hi. Got a Samsung Galaxy S8 for mother's day and for some reason I can't get it to connect to my 2012 Toyota Corolla. I used to have a S5 which connected perfectly. It will pick up car audio but when trying to connect the S8, it says that it phone is not compatible. Am I doing something wrong? — Natalie
Solution: Hi Natalie. We don't it's a phone issue. A lot of times, incompatibility issues between new phones and car kit systems are caused outdated car kit bluetooth. In other words, your S8 is just too advanced for the oldbluetooth system in your car. Contact your car maker or the car kit maker and ask them for assistance.
Problem 3: Galaxy S8 can't read an encrypted SD card
Hello. I recently purchased a S8 from HK. I had an S7 with an encrypted memory card on board. unfortunately when i transferred my memory card to S8 it would not read the content of my memory card. Unfortunately i already restored my S7 to its factory default and wipe it out. My concern is, S7 cannot recognize the memory card that was previously encrypted by the same device. I would like to know if the is away for me recover my files stored in the memory card using my S8. I did copy the files on my memory card and had the memory card reformatted, however the filed that i copied from the memory card cannot be viewed. Thank you. — Louie
Solution: Hi Louie. The only device that can read an encrypted storage device like an SD card is the device that encrypted said SD card in the first place. Having a second device be able to read an encrypted SD card would defeat the purpose of encryption.
Problem 4: Galaxy S8 keeps getting a copy of SMS in Facebook Messenger app
Whenever I receive a text message through the factory installed app Message+ I receive a duplicate message in the Facebook Messenger app, even if we aren't friends on Facebook. I can't figure out through phone or app settings how to stop Messenger from duplicating my incoming texts! Please help! — Russell
Solution: Hi Russell. You must have enabled a Facebook Messenger setting that allows both apps to receive SMS. To fix the problem, you must turn a setting off in Facebook Messenger. Here's how:
Open Facebook Messenger app.
Tap the profile icon at the top right hand side.
Tap SMS.
Slide the slider to the left for SMS in Messenger.
Tap TURN OFF SMS when prompted.
Select your desired messaging app (Message+).
Problem 5: Galaxy S8 Phone app no copy-paste option, Phone app blocks both calls and messages
Hi. I just upgraded from the Galaxy S6 to S8 and w things annoy me: 1) is there a way to copy a number from a web site and paste it to my dialing screen? When I copy the content and switch back to the dialing app I hold the screen but no popup to paste appears 2) is there a way to SEPARATELY block numbers but not texts? The s6 allowed this type of customization… I would like to be able to receive texts but not calls from certain numbers. — Daniel
Solution: Hi Daniel.
No, the native dialing app (named Phone) does not have a copy-and-paste feature so you can't paste a number to it.
The only way to block a contact in the Phone app is by going to app's Settings>Block numbers. Unfortunately, this option is blocks both voice calls and messages from said number. Try to use other dialing apps from Google Play Store to see if you can find one that provides what you're looking for.
Problem 6: Galaxy S8 plus won't stay connected to home wifi
HI Android Guys. Recently i purchased Samsung Galaxy S8 plus in Saudi Arabia, and after bringing it to my home, i connected to WiFi., The WiFi connection is connected for 20 to 30 Seconds and automatically getting disconnected. but when i shows this same problem to the place of purchase, the WiFi connection is stable over there. Please advise. — Khan
Solution: Hi Khan. If your new S8 can connect to another wifi network fine, then the problem lies in your home wifi. Make sure to let the wifi administrator know about the problem so the problem is fixed. There may be some settings in your wifi that restricts or limits how long a device can connect to it. There is long list of possible causes of this problem so if you can't fix it by checking the settings of your router, contact your internet service provider (if the router came from them), or the router maker.
Problem 7: Galaxy S8 shows blank Google maps when using apps
I've got an S8 plus. Google maps works fine but when I open an app like booking.com or similar, when you look at map view in the app it's blank. You can use terrain view but map view shows nothing. It seems to be the same on any app which has a map in it. — Kenneth
Solution: Hi Kenneth. If the problem appears in multiple apps in your phone, the cause may lie on the Google Maps app itself. Try wiping the cache and data of the apps involved by doing the following:
Open the Settings menu either through your notification shade (drop-down) or through the Settings app in your app drawer.
Navigate down to "Apps". This may be renamed to something like Applications or Application Manager in OEM skinned versions of Android 6 or 7.
Once in there, click on an application.
You'll now see a list of stuff that gives you information about the app, including Storage, Permissions, Memory Use, and more. These are all clickable items. You'll want to click on Storage.
You should now clearly see the Clear Data and Clear Cache buttons for the application.
If wiping the apps' cache and data won't work, do a factory reset. Here's how:
Create a backup of your important files such as photos, videos, contacts etc. You can use Smart Switch for this task.
Turn off the device.
Press and hold the Volume Up key and the Bixby key, then press and hold the Power key.
When the Android logo displays, release all keys ('Installing system update' will show for about 30 – 60 seconds before showing the Android system recovery menu options).
Press the Volume down key several times to highlight "wipe data / factory reset.
Press Power button to select.
Press the Volume down key until 'Yes — delete all user data' is highlighted.
Press Power button to select and start the master reset.
When the master reset is complete, "Reboot system now" is highlighted.
Press the Power key to restart the device.
Problem 8: Snapchat on Galaxy S8 not working properly
Hi. I have a Samsung S8. If I take a snap and someone sends a chat through that snap all I get is black text. but if I open it, it goes to the snap in my story but does not show the person's comment.
Also, when it comes to filters it just loads but does not trace the face soo….no filters at all. — Winnipaurah
Solution: Hi Winnipaurah. The answers to your questions are app-specific, which means that they best provided by the developer itself. If wiping the app's cache and data  and factory reset won't fix them, contact the developer for support.
Problem 9: Galaxy s8 gets delayed SMS
Brand new Samsung Galaxy S8 is not correctly receiving messages from iPhone. Messages can be delayed several hours, the I'll receive multiple messages at once all but one of which were sent previously. In some cases, the same is occurring on messages I send – user will receive a group of them hours later. — Will M
Solution: Hi Will M. We don't think it's a phone problem but you can try factory reset your phone first so you can compare how SMS messaging works afterwards. If nothing changes, contact your carrier and let them troubleshoot and solve the problem for you. An issue like this can be caused by a network glitch (either in your own network or the other party) so the solution is beyond you.
Problem 10: Direct TV app in Galaxy S8 keeps freezing
DIRECTV app on Samsung Galaxy S8 Constantly freezes. Phone says it's slowing down the system with errors. — Scott
Solution: Hi Scott. Clear the app's cache and data first. If that won't work, contact the developer of the app and ask for direct assistance.
Open the Settings menu either through your notification shade (drop-down) or through the Settings app in your app drawer.
Navigate down to "Apps". This may be renamed to something like Applications or Application Manager in OEM skinned versions of Android 6 or 7.
Once in there, click on an application.
You'll now see a list of stuff that gives you information about the app, including Storage, Permissions, Memory Use, and more. These are all clickable items. You'll want to click on Storage.
You should now clearly see the Clear Data and Clear Cache buttons for the application.
Problem 11: Galaxy S8 won't stay on silent or vibrate mode
A brand new Galaxy S8 and the sound mode will not stay on silent or vibrate only. It will change itself back to sound mode within minutes of changing it again. I have already turned off all notifications in apps and it did not help. I am not allowed to have sound on at work and therefore cannot carry it into the building. Very annoying problem for a new phone I cannot carry.         — Bob
Solution: Hi Bob. If you want to disable all sounds at once, you can try the following steps:
From a Home screen, touch and swipe up or down to display all apps.
From a Home screen, navigate to Settings>Accessibility settings icon.
Tap Hearing.
Tap Mute all sounds Colors to turn the slider on or off.
Note: These instructions apply to Standard mode only. If you are in Easy mode, here are the steps on how to switch to Standard mode first:
From a Home screen, navigate: Apps icon>Settings icon>Easy mode icon.
Tap Standard mode then tap APPLY (located in the upper-right).
---
Engage with us
If you are one of the users who encounters a problem with your device, let us know. We offer solutions for Android-related problems for free so if you have an issue with your Android device, simply fill in the short questionnaire in this link and we will try to publish our answers in the next posts. We cannot guarantee a quick response so if your issue is time sensitive, please find another way to resolve your problem. 
If you find this post helpful, please help us by spreading the word to your friends. TheDroidGuy has social network presence as well so you may want to interact with our community in our Facebook and Google+ pages.