Hello Android fans! Welcome to our #GalaxyS7 post for the day. In this article, we address 10 more S7 problems we've collected for the past few days. Don't forget to continue watching out for more of the same posts in the coming days!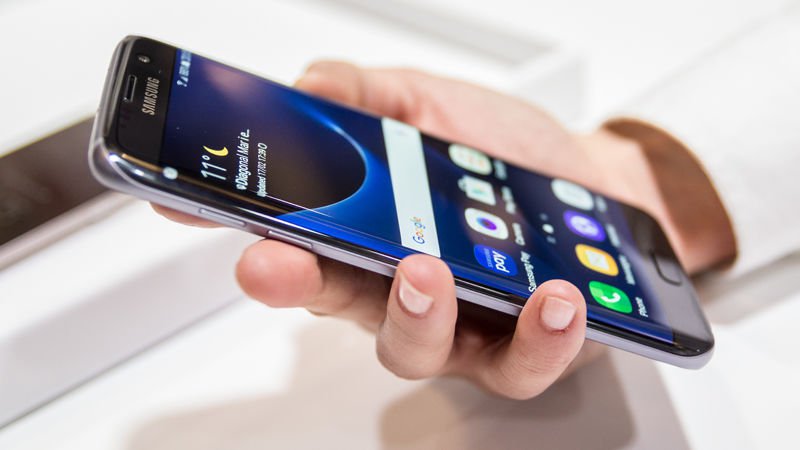 Here are the specific topics we're covering for you:
If you are looking for solutions to your own #Android issue, you can contact us by using the link provided at the bottom of this page, or you can install our free app from Google Play Store.
When describing your issue, please be as detailed as possible so we can easily pinpoint a relevant solution. If you can, kindly include the exact error messages you are getting to give us an idea where to start. If you have already tried some troubleshooting steps before emailing us, make sure to mention them so we can skip them in our answers.
---
Problem #1: Galaxy S7 fails to send SMS when there's no cellular signal
I have a new Galaxy S7. When I send a text message and I am not connected to the network, the text message simply fails to send within a few seconds. With my previous Galaxy S3, it would give me a message saying I was not connected to the message and it would continue trying to send until I was connected again. Is there a way of setting up that feature on my new phone? — Linda
Solution: Hi Linda. There are no settings that you can change in your phone to give you what you like. The behavior of the messaging app with regards to sending and receiving messages are set by developers or by your carrier's firmware. The behavior that you want needs coding changes to either the operating system, the app, or the phone's modem so there's not much that you can do about it. Requesting this change to be implemented by your carrier is out of the question either. We suggest that you try to contact your carrier to see if there's something that they can do.
Problem #2: Galaxy S7 edge freezing and won't turn back on
Hello. My Samsung S7 edge froze and wouldn't scroll so I switched it off and wouldn't turn on again. I have charged it and tried rebooting it by pressing the volume down and start button as suggested on line. After a few attempts it did start twice but froze again. Now, after 3 weeks it won't even give me the charging LED up. It is true that unfortunately I dropped it once and the screen got a bit cracked in the corners. Sorry but I cannot remember what operating system it has. I hope you can help. Many thanks. — Nick
Solution: Hi Nick. Try restarting the phone to alternate boot modes and see if you can do some follow up software troubleshooting. If your phone stays dead or unresponsive to the different hardware button combinations provided below, bad hardware must be to blame. In that case, stop looking for software solutions and simply send the phone in. The unnecessary shock from the accidental drop before might have damaged the motherboard or loosen the battery causing this problem right now. Whatever the case may be, you need to have the hardware checked.
Below are the steps on how to start the phone to different boot modes and the follow up troubleshooting that you can do afterwards for each one:
Boot in Recovery mode:
Charge the phone for at least 30 minutes.
Press and then hold the Home and Volume UP keys, then press and hold the Power key.
When the Samsung Galaxy S7 shows on the screen, release the Power key but continue holding the Home and Volume Up keys.
When the Android logo shows, you may release both keys and leave the phone be for about 30 to 60 seconds.
Using the Volume Down key, navigate through the options and highlight 'wipe cache partition.'
You can either wipe the cache partition or do a factory reset when in this mode.
Boot in Download Mode:
Charge the phone for at least 30 minutes.
Press and then hold the Home and Volume DOWN keys, then press and hold the Power key.
When the Samsung Galaxy S7 shows on the screen, release the Power key but continue holding the Home and Volume DOWN keys.
Wait until the Download screen appears.
If you can boot the phone in download mode but not in other modes, that means that your only way out may be to flash a stock or custom firmware.
Use Google to look for a guide on how to do it.
Boot in safe mode:
Charge the phone for at least 30 minutes.
Press and hold the Power button.
Once the 'Samsung Galaxy S7' logo appears, release the Power key and immediately press and hold the Volume Down button.
Continue holding the button until the phone finishes rebooting.
Once you see the text "Safe mode" at the bottom left corner of the screen, release the Volume Down button.
The only difference of safe mode from normal mode is that the former prevents third party apps from running. If you can boot the phone in safe mode but not in normal mode, uninstall all apps until the issue (that prevents you from booting normally) is eliminated.
Problem #3: How to change icons of Galaxy S7 Settings app
After the most recent software update, appearance of the settings icons changed. It's now harder to determine if they are active or not, especially at a glance. Is there a way to change the settings icons back to their pre-update appearance? Thanks in advance. — Glenn
Solution: Hi Glenn. We don't think we understand your query here. If you are referring to the icons of the main Settings app, there's nothing much that you can do about them. Try installing other Android launchers like Google Now or Nova launchers and see if they will provide what you want.
Problem #4: Files are corrupted after moving them from Galaxy S7 to SD card
I bought a 64GB SD card and moved all my photos and music to it. Some photos got deleted, but some others were just… corrupt. With the music, everything was there, but like, 1/3 of my songs are glitching super hard, and I can't tell which ones unless I listen to all of the songs all the way through (as the corruption isn't always obvious in the first few seconds). — Quishon
Solution: Hi Quishon. We do hope those files were backed up somewhere as you cannot do anything to them at this time if they've been corrupted during the transfer. The only way for you to fix the SD card issue is to reformat the card and hope that it acts normally afterwards.
To minimize file corruption during a file transfer, always make sure that you phone never turns off, and that you don't unmount the SD card. Power interruption is a sure way of killing a storage device or corrupting your files.
Problem #5: Galaxy S7 unable to connect to Marriott hotel wifi
MY PHONE ALWAYS GOT WIFI SIGNAL BUT NO INTERNET CONNECTION WHENEVER INSIDE THE MARRIOTT HOTEL LOBBY AREA. I TRY THE METHOD THAT'S FOUND ON THE COMMENT BUT THERE IS STILL NO INTERNET CONNECTION. OTHER PLACES I GO GOT NO INTERNET CONNECTION ISSUE. CAN ANYONE GIVE SOME SUGGESTION? — WAN KWONG SANG
Solution: Hi Wan Kwong Sang. If your phone does not have any problems connecting to other wifi networks, it's possible that Marriott Hotel may be blocking internet access to your device either intentionally or unintentionally. If you want the issue resolved, talk to the hotel staff and ask assistance from them. Your phone can connect fine to other wifi networks so that's an obvious indication that the problem is not in your phone. We are here for device troubleshooting so this problem can only be resolved by Marriott hotel staff.
Problem #6: Galaxy S7 screen remains black after battery replacement
I have a Galaxy S7 that needed a new battery so I bought one from iFixit and replaced the old battery today. Upon trying to turn it on, there was a blue pulsing light but the screen stayed black. I looked up this issue and all the websites I looked at said the same thing: try holding some combination of the power, volume and home button. I tried all of the combinations and still nothing. I put it on the charger and a red light popped up which after a couple hours of charging switched to green but the screen is still black. What else could I try? Because I feel I've exhausted a lot of the options available and sending it in for repair is currently out of my budget. — Kayla
Solution: Hi Kayla. Looks like you have a bad screen problem here. The green LED light is a sign that should tell you the device is finished charging and the battery is full. If the screen remains black even after trying all the different hardware button combinations, that's an obvious case of a malfunctioning screen assembly. You must open the phone again and check if you connected everything properly during battery replacement. If you can't get the screen to power back on after that, consider replacing it.
Problem #7: Galaxy S7 won't charge by USB cable and by wireless charger
Hello. I have a Samsung S7 and yesterday the battery was flat and I charged it while it was off as usual. Upon removing the charger, the battery showed 91% full. I tried switching it on as usual to no avail. I then tried troubleshooting it to no avail . I put it back on charge and the light didn't come on this time. I then tried the contactless charger, which indicated it was charging but the phone itself didn't light up or switch on. I'm so scared of losing everything on the phone and want to know what I should do next. Thanks in advance. — Queenmishka01
Solution: Hi Queenmishka01. If the phone refuses to charge wirelessly too and remains unresponsive, you may have a possible dead hardware on your hand. Unfortunately, there's nothing much that you can do in this situation. You should contact Samsung or your carrier so they can assess the situation and recommend proper resolution.
If you'll opt to let Samsung fix the problem for you, it's very likely that they'll wipe the phone clean after a successful repair. If they'll come to the conclusion that the device can't even be repaired economically, they may recommend a unit replacement. Both situations mean you'll lose your data so try to contact your carrier first, especially if this phone is part of your subscription plan with them.
Problem #8: Galaxy S7 Message+ font color was changed after an update
I recently did the update on my Samsung S7. Now, in the message+ activity, when I look at a "suggested correction," the options appear in a very dark gray box and the writing is black. This makes it almost impossible to choose a correction. I have reviewed the options under the customize tab in this screen with no luck and have changed the background color without success. — Kristin
Solution: Hi Kristin. Message+ is not the native Samsung messaging app so we are not very familiar with it. Try tweaking the settings of the app to see if there's a way for you to change the colors of the font it's using.
Sometimes, the theme that you're using may also affect how fonts and font color are implemented in the user interface so if you haven't changed the Samsung theme at this time, try using alternative ones to see if there's a difference. Just go under Settings>Wallpapers and themes and start testing other themes.
If changing the current theme won't affect how the font in Message+ app, we suggest that you contact the developer so they can advise you on what to do.
Problem #9: Galaxy S7 stuck in Verizon logo screen
Hello. I placed my phone on the charger last night. It had about half power, when i woke up it was on the red Verizon screen and is locked there. i tried several ways to turn it off or reboot but it will not do anything. i tried holding the power key for 30 seconds and also holding power, volume up and home. Neither of these helped. I did just get an upgrade 2 days ago but I'm not sure the name of it. any help would be greatly appreciated thanks. — Tami
Solution: Hi Tami. The first thing that you want to do is to ensure that this is not a charging issue. Try using another known working Samsung charger and see if it will make a difference.
Pressing and holding Power, Home, and Volume Up keys should take you to Recovery mode. In this mode, you can either wipe the cache partition and/or do a factory reset. If you've already tried both of them before contacting us, then the only thing that you can try at this point is to try flashing.
Flashing or the Android equivalent of software installation should be your last resort but we suggest that you do some research about the topic and on how to do it on your phone to avoid bricking your device. Flashing entails changing core system files and if you mess a step, it can potentially damage the phone's software for good. As there's no one-size-fits-all flashing guide, you must also ensure that you look for the one created for the particular phone model you have.
Before you attempt to flash a stock firmware to your device, try flashing its bootloader first to see if it will fix the problem. Below are the general steps on how to flash a bootloader of an S7 but as we said earlier, the exact steps may vary on your phone slightly. Of course, you have to ensure that you download the correct firmware version and Odin software first. Flashing requires a compatible computer so ensure that you have it ready as well.
Look for the correct firmware for your phone model and download it. Make sure that select the right one. It should be the same exact firmware that ran previously on your device. We assume that you list down the firmware version somewhere. If you did not take note of it before, there's a chance that you may pick the wrong one. As you may know now, using an incorrect firmware can cause complications so good luck with that.
Look for the correct firmware for your phone model and download it. Make sure that select the right one. It should be the same exact firmware that ran previously on your device. We assume that you list down the firmware version somewhere. If you did not take note of it before, there's a chance that you may pick the wrong one. As you may know now, using an incorrect firmware can cause complications so good luck with that.
Let's now say that you have identified the correct firmware. You then want to download it to your computer. The firmware file should have a bunch of files in it like AP_, BL_, CSC_, etc.
Look for the file that starts with a label BL; this should be the corresponding bootloader file for this firmware. Once you've identified the bootloader file, copy it to your computer's desktop or to any other folder that you can easily access.
Proceed with the rest of the flashing procedure using the Odin program.
In Odin, click on the BL tab and make sure to use the bootloader file you've identified earlier.
Now, make sure that the "Device Added" status and its "ID:COM box" has turned blue before hitting the START button. This will initiate the flashing of your phone's bootloader.
Restart the phone once the procedure is finished.
If it's not a charging or software problem, then something deeper may be causing it. Unfortunately, the only way to know what the cause may be is by physically checking the device. You must send your phone to a service center, preferably to a Samsung one, so proper diagnostics can be done. There are a number of possible points of failure in the motherboard which can lead to a boot problem like this and there's nothing that you can do on your end to check each of them. If you're lucky and the problem is isolated to the battery only, replacing it should be simple. However, if the problem goes beyond the battery or charging port, the repair process may end up as a replacement.
Problem #10: Galaxy S7 not charging properly via USB cable
Hi. Having issues charging my Samsung Galaxy S7. It just stopped all of a sudden and is now very intermittent. Sometimes, it won't even entertain charging with a wall plug and cable, but if it does it charges for a few seconds then stops, and starts again. Sometimes have more success charging via a USB into my laptop, even then this sometimes doesn't work and I have to reset the phone first? Any help will be appreciated. — Gavin
Solution: Hi Gavin. Firstly, you want to recalibrate the battery to see if the erratic charging behavior is due to Android being unable to detect battery level correctly. Here's how to do that:
Use the phone by playing games or doing tasks to hasten power discharge, until the phone turns itself off.
Turn the phone on again and let it turn itself off.
Charge the phone without turning it back on.
Wait until the battery says it fully charged to 100%
Unplug the charger and turn the phone on.
If the phone says it's not 100% anymore, turn it off, plug the charger back in and wait until 100% charge is reached.
Unplug the charger the turn the phone on again.
Use the phone until you drain the battery down to 0.
Repeat the cycle once.
If battery recalibration won't work, you must then wipe the phone via factory reset (steps provided). If factory reset won't work either, the charging port may be malfunctioning. If you have a wireless charger, try to see if regular wireless charging will work. If wireless charging won't work properly as well, there must be a motherboard issue causing it. Consider sending the phone in for repair or replacement.