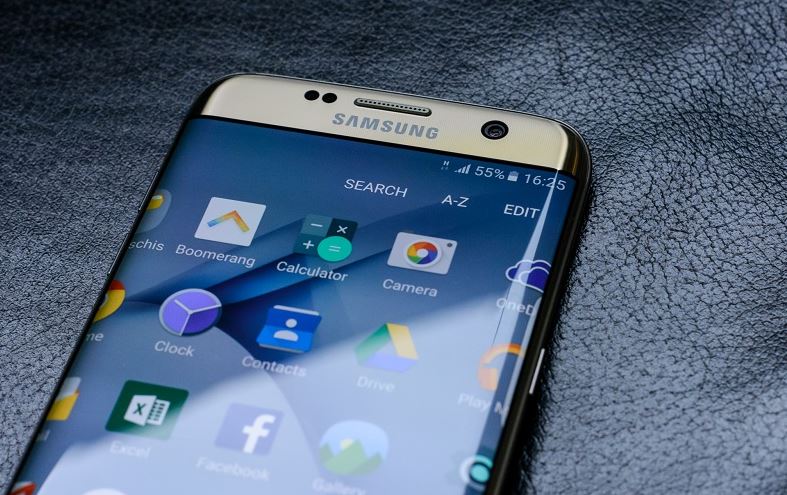 We present to you 5 more #GalaxyS7 issues that we've encountered during the past few days. As usual, these issues are taken from questions we receive from our readers all over the world.
Below are the specific topics discussed in this material today:
If you are looking for solutions to your own #Android issue, you can contact us by using the link provided at the bottom of this page, or you can install our free app from Google Play Store.
When describing your issue, please be as detailed as possible so we can easily pinpoint a relevant solution. If you can, kindly include the exact error messages you are getting to give us an idea where to start. If you have already tried some troubleshooting steps before emailing us, make sure to mention them so we can skip them in our answers.
---
Problem #1: Galaxy S7 won't boot in recovery mode| Unable to install stock ROM on Galaxy S7 Edge
First off, I should say that I recently got this phone and it is the Duos version. Anyways, I'm having a problem with my Galaxy S7 Edge. The problem first occurred when I pressed and held the power button. the power off menu comes up and I saw more than 3 usual options. But I clicked the option that said "Recovery" and it shut down and booted until the Samsung logo/boot screen and then shuts down by itself. I cannot access the recovery or anything else other than the download mode. If I try to connect with Odin, my S7 Edge will not be detected, which means I can't flash any stock ROMs or anything. If you please help me with my problem that would be amazing! Thanks guys! — Naman
Solution: Hi Naman. Why would you want to access Recovery mode if you are intent on flashing something? Manual installation of a new ROM requires that you boot the S7 in download mode, not in recovery mode. If your computer's Odin program can't detect that the S7 is already in download mode when you connect it via USB, something must be wrong with it. There's no software fix for phone that doesn't show in Odin. That it won't also boot in recovery mode is another evidence that your device does not work properly. Call Samsung and have your S7 replaced.
Problem #2: Computer can't recognize a water damaged Galaxy S7
Alright. Phone has been water damaged, sipping water from a water bottle on a table where the phone laid out. It got two problems.
1.Phantom touches on menu(multitasking button) button pretty much nonstop.
Only able to being charged from computer even though it can't be found and is unrecognized. Nothing happens through wall charges.
My plan was getting rid of the multitasking capacitive button. From researching the google it could be done by rooting the telephone and change something with a program so that button wouldn't be used and unresponsive.
Problem is, its unrecognized through computer so I can't root it. And the cause of this, I suppose is something similar to why it can't be charged through the wall and only with the USB cable contacted to a computer.
So I could survive with this phone if I just got it recognizable so I could root it and deactivate the multitasking button so I could skip the spam. Regards. — Robert
Solution: Hi Robert. Your plan won't work. Fixing a hardware problem with software solutions never works. The main hindrance is obviously the bad USB port on the phone. It's very likely that water may have found its way into the USB port assembly and shorted some parts of it, causing the issue you're having right now. Unless the USB port is repaired or replaced, there's no hope for your plan. The best course of action for you is to have the phone repaired first so it will be cleaned and dried properly first. Only then will you know if further repair or replacement is worth doing. We don't know the extent of the hardware damage on your phone right now, but water exposure almost always result to more problems in the future.
Problem #3: Galaxy S7 shuts down on its own even with high battery charge
Ever since I first bought this phone, about every 1-2 weeks the phone would turn off regardless of the battery level without any feedback. When connected to a charger during this time, the phone would show that the phone needed to be charged. then it would show that there is some random amount of charge in the phone (typically around 80%). and when I tried to be turned back on in any mode the phone would display that it needed to be charged.
Typically if I left my phone alone for an hour or two, regardless of charging it or not, I would be able to turn the phone back on. This didn't bother me too much but move forward a few months and the frequency of this problem has increased and the response time has gotten up to entire days. Should I just replace the phone or could this be fixed somehow? Thanks. — Benjamin
Solution: Hi Benjamin. An issue like this can sometimes be caused by a software bug. The phone's physical battery is simply a dumb cell that stores and discharges power. Charging process and power consumption is managed by your phone's operating system, which can sometimes be affected if related system files become corrupted. To rectify this, calibrating the battery must be done. Here's how it's done:
Use the phone by playing games or doing tasks to hasten power discharge, until the phone turns itself off.
Turn the phone on again and let it turn itself off.
Charge the phone without turning it back on.
Wait until the battery says it fully charged to 100%
Unplug the charger and turn the phone on.
If the phone says it's not 100% anymore, turn it off, plug the charger back in and wait until 100% charge is reached.
Unplug the charger the turn the phone on again.
Use the phone until you drain the battery down to 0.
Repeat the cycle once.
Should the issue remains after you have calibrated the battery, don't hesitate to do a factory reset as this may be an operating system issue. Make sure to back up your personal data (photos, videos, contacts, etc) and perform a factory reset. For reference, please see steps below on how to do a factory reset:
Turn off the Galaxy S7 completely.
Press and hold the Volume Up and the Home keys together, then press and hold the Power key.
When the Note 4 vibrates, release both the Home and Power keys but continue holding the Volume Up key.
When the Android System Recovery shows on the screen, release the Volume Up key.
Using the Volume Down key, highlight 'wipe data / factory reset' and press the Power key to select it.
Now highlight 'Yes — delete all user data' using the Volume Down key and press the Power key to begin the reset.
When the master reset is complete, highlight 'Reboot system now' and hit the Power key.
The Note 4 will restart but it will be longer than usual. When it reaches the Home screen, then begin your setup.
Problem #4: Galaxy S7 screen is unresponsive and hardware buttons not working
Hello. My name is Natalie and I have a phone that is not working. It is a Galaxy S7. Yesterday there were multimedia messages sent and after that the phone will not turn back on. While the phone was plugged in it would cycle through the Galaxy start-up screen, vibrate, then turn off. It would do that over and over.
I tried turning it on to Safe mode, and it would get stuck during the start up of that on the colored "Samsung". I am not familiar with droids, so I have taken advantage of google, but cannot seem to find anything.
Today, I started the phone. It turned on as normal, but the screen says it is roaming and at the bottom says, "currently unable to download. Please try again later." The phone does not respond to touch nor any buttons. The screen does not time out either.
The phone was bought at a US Cellular store, but was refurbished. I think that is all of the information I have.
One more thing. I have pictures on the phone  I would like to keep them if possible. SO If I HAVE to factory restore is there a way to transfer what is not on my microchip to another form of storage? Thank you for your time!! — Natalie
Solution: Hi Natalie. The answer to your question about photos stored in the phone is no. if the phone turns on but does not respond to any touch commands on the screen, there's no way for you to select the file transfer mode (MTP) if you connect it to a computer via USB. That means that your photos right now are good as gone.
The best thing that you can do right now is to boot the phone in recovery mode and attempt a factory reset. If the phone remains unresponsive to hardware button combinations, you're out of luck. Call your carrier or Samsung so it can be repaired or replaced.
Problem #5: Galaxy S7 disconnects Wi-Fi when screen is off
About 90% of the time when I lock my phone, even though it is connected to the wifi at the time, when I unlock it it takes a minute or two to reconnect to the wifi. Meaning I don't get my notifications and emails unless I unlock my phone and let it connect it to the wifi once more. This never used to happen, and has only started in the last few weeks. In my phone settings it is set to receive notifications even with it is asleep or locked. I've tried restarting my phone, but I still have the same issue. I've forgotten my wifi network, and reentered the password but I still have the same issue.
I hope this makes sense! Any idea on what's going on? — Tiffany
Solution: Hi Tiffany. If this issue started happening after updating to Marshmallow, you're not alone. Google is aware of this issue and it's been submitted for review since last year. We are not aware though if this has been addressed already, if it's still considered work in progress.
You can do the same set of software troubleshooting like wiping the cache partition and performing a factory reset.
To wipe the cache partition, follow these steps:
Turn off the phone.
Once the phone has completely shut down, press and hold Volume, Home, and Power buttons at the same time.
Wait until the Samsung logo appears before releasing the Power button.
Once the Android logo shows up, release the two other buttons.
Wait for the Recovery menu to appear (may take up to a minute).
Go to wipe cache partition option using the Volume buttons, then press Power button to confirm.
Wait for the device to wipe the cache partition
Once the cache has been deleted, Reboot system now option will then be highlighted.
Press Power button again to confirm the reboot.
---
Engage with us
If you are one of the users who encounters a problem with your device, let us know. We offer solutions for Android-related problems for free so if you have an issue with your Android device, simply fill in the short questionnaire in this link and we will try to publish our answers in the next posts. We cannot guarantee a quick response so if your issue is time sensitive, please find another way to resolve your problem. 
If you find this post helpful, please help us by spreading the word to your friends. TheDroidGuy has social network presence as well so you may want to interact with our community in our Facebook and Google+ pages.