We are a bit surprised to receive quite a number of requests for assistance regarding #Samsung #GalaxyS6 Wi-Fi  issues so we have decided to publish another post to address them.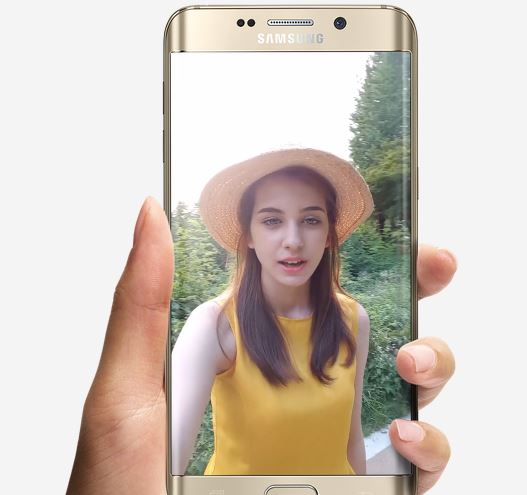 Below are the topics covered in this article:
Samsung Galaxy S6 Edge Wi-Fi turns on by itself
Galaxy S6 Edge Wi-Fi keeps turning on and off
Galaxy S6 cannot connect to the internet via home Wi-Fi
Galaxy S6 Chrome browser showing "Your connection is not private. Attackers might be trying to steal your information…" error
Galaxy S6 with strong Wi-Fi signal won't pull up Google Play Store
Galaxy S6 with excellent Wi-Fi signal fails to load Google Play and won't open apps that connect to the internet
Galaxy S6 getting "authentication error" when trying to connect to school Wi-Fi
Don't hesitate to contact us if you have an #Android issue by using the link provided at the bottom of the page.
---
Problem #1: Samsung Galaxy S6 Edge Wi-Fi turns on by itself
I'm an AT&T subscriber & just purchased an S6 Edge Plus but my Wi-Fi keeps turning itself on by itself no matter what I do. I've checked all the settings & tried to disable any apps that may be requiring Wi-Fi. I've even cleared the cache partition and done a system reboot.
I will manually turn Wi-Fi off and either lock the device manually or it will go to 'sleep' mode and lock itself, and the next time I unlock it, the Wi-Fi is back on.
I've read on all forums where this is common with Sprint users due to their connection optimizer function but I've not seen any forums particular to AT&T users. 
This is admittedly a minor issue but given the money these phones cost now I'd like this to work properly. I just like having the manual control over this functionality & connectivity. 
This also happened with my S4 i had previously & the AT&T store reps claimed it was a glitch that would occasionally show up from device to device.
After many frustrating calls and visits, i was finally able to obtain an S4 device that would allow me full manual control, but they also allowed me to keep a second device that continued this annoying functionality until I just traded it in. 
Any suggestions on a fix that would save me from having to turn this device in would be appreciated, as I do really love the device otherwise. — Kelsey
Solution: Hi Kelsey. Is there any chance that you may have installed a third party app that can schedule and or control the Wi-Fi function? Apps of this type can tweak Wi-Fi settings on a device (like  WiFi Scheduler, Wifi Timer, WiFi Finder to name a few) which can sometimes lead to the issue you have at hand. Among the reported issues with some of these apps is that the Wi-Fi turns on automatically when the phone is in range of a network.
Try booting the phone in safe mode and observe the phone for at least 24 hours. This prevents third party applications from running so it's a good way to isolate the issue. Here's how:
Press and hold the Volume Down and Power keys for 20 to 30 seconds.
Once you see the Samsung logo, release the Power key immediately but continue pressing the Volume Down key.
Your phone should continue booting up and you will be prompted to unlock your phone as usual.
You will know if the phone successfully booted in safe mode if the text "Safe mode" is displayed at the lower-left corner of the screen.
Problem #2: Galaxy S6 Edge Wi-Fi keeps turning on and off
I PURCHASED A SAMSUNG GALAXY S6 EDGE ON A FEW DAYS AGO WITH SPRINT PCS, AND AM EXPERIENCING THE FOLLOWING PROBLEMS. AND AM VERY DISAPPOINTED WITH THIS PHONE, AND THEY ARE UNABLE TO RESOLVE.
#1. WIFI OPTION TURNS ON BY ITSELF, ALTHOUGH I TURN IT OFF… ALSO EVEN IF I DEACTIVATE WIFI SEARCH OPTION, THE WIFI STILL TURNS ON ON ITS OWN, AND THIS CAUSES ME TO LOSE COVERAGE WHEN I ENTER INTO AREAS WITH MANY WIFI SOURCES… FOR THIS REASON I PREFER TO USE NETWORK COVERAGE BUT AS A RESULT OF THE WIFI TURNING ON AUTOMATICALLY ON ITS OWN, THIS RENDERS THE PHONE USELESS, AS I HAVE NO SIGNAL WHATSOEVER.
#2. SPRINT PCS NETWORK COVERAGE IS TERRIBLE, AND 90% OF THE TIME, THE SIGNAL STRENGTH BAR ON THE TOP OF THE PHONE INDICATES "0" SOLID BARS. 
(NO SIGNAL).
#3. BEFORE I ACTIVATED MY PHONE WITH SPRINT PCS, I USED THE PHONE USING WIFI AND WHEN I INSTALLED MY COMPANY EMAIL AND ATTEMPTED TO EMPTY TRASH FOLDER, A I WOULD SIMPLY PRESS "MORE" AT THE TOP RIGHT CORNER OF THE SCREEN AND "DELETE ALL" WOULD APPEAR AND I WOULD ELECT THIS OPTION, AND IT WOULD FUNCTION AS IT SHOULD.
AFTER I ACTIVATED THE PHONE WITH SPRINT PCS, THE "DELETE ALL" OPTION IN MY TRASH FOLDER DISAPPEARED, AND I MUST NOW EMPTY HUNDREDS OF EMAILS FROM MY TRASH FOLDER 1 X 1, AND THIS HAS ME FURIOUS… I TOOK THE PHONE TO SPRINT PCS AND THEY SAID THERE IS NOTHING THEY COULD DO.
I TOOK THE PHONE TO SAMSUNG AND WAS TOLD THAT THE PHONE SHOULD RUN ON 5.1 AND SPRINT PCS INSTALLS 5.2 SOFTWARE.
#4. EMAILS CONTAINING ATTACHMENTS I RECEIVE CAN TAKE UP TO 30-60 MINUTES TO LOAD, AND OTHERS NEVER LOAD SO THAT I CAN OPEN. Thanks in advance. — Brian
Solution: Hi Brian. We'll answer yours concerns individually.
#1. If the phone turns it's Wi-Fi function on by itself, a firmware glitch is probably causing it. Try clearing the cache partition first by following these steps:
Turn off the device.
Press and hold the following three buttons at the same time: Volume Up, Home, and Power key.
When the phone vibrates, release the Power key but continue to press and hold the Volume Up key and the Home key.
When the Android System Recovery screen appears, release the Volume Up and Home keys.
Press the Volume Down key to highlight wipe cache partition.
Press the Power key to select.
When the wipe cache partition is complete, Reboot system now is highlighted.
Press the Power key to restart the device.
If wiping the cache partition won't fix the issue, boot the phone in safe mode by following our suggestion for Kelsey above.
#2. The signal strength issue can either be due to phone malfunction or network problem. Try inserting your SIM card to another phone and  check if the signal is OK. Otherwise, please call your carrier and ask for assistance in the matter.
#3. Every carrier adds or removes features as a way to customize their own Android firmware version. If the email option you are looking for is no longer present after updating the operating system or switching networks, your carrier may have removed it deliberately. Unfortunately, there's really nothing that you can do but to let them know about it.
#4. Downloading and uploading of email attachments depends on how fast your internet connection is. Make sure that you are connected to a solid broadband network when downloading or uploading attachments.
Problem #3: Galaxy S6 cannot connect to the internet via home Wi-Fi
Quite frequently while connected to my Home Wi-Fi Network from Comcast, my phone will show a strong Wi-Fi signal but I cannot access the Internet or Social Media.  As soon as I turn Wi-Fi off, I have no problem accessing the same sites. I don't have any other problems with the home Wi-Fi as both my wife and I occasionally work from home and wirelessly connect to our workstations at our offices.
Also, when I am at my office, I have no problems accessing Internet/ Social Media when connected to my work Wi-Fi.  Any thoughts on this vexing little problem?  Thanks in advance. — Chris
Solution: Hi Chris. We've heard of a problem like this before (but couldn't find the thread). This issue may be due to a corrupt system cache. Try deleting the cache partition to fix it. Also, consider booting in safe mode by following our suggestions above to check if there's a problem third party app involved.
Problem #4: Galaxy S6 Chrome browser showing "Your connection is not private. Attackers might be trying to steal your information…" error
I am connected to WIFI at work. When I click on Chrome, I get a message that says: Your connection is not private. Attackers might be trying to steal your information from www.google.com. I click on advanced and nothing. — Lora
Solution: Hi Lora. This error is triggered by a few things especially if:
you are trying to access an old, non-existent URL or link
the phone has incorrect date and time
something is redirecting the link you are trying to access to another site (possible man-in-the-middle attack)
The internet network you are connecting blocks certain ports to prevent access to, say, sites with HTTPS on their URL.
Please work with your IT department to resolve the issue.
Problem #5: Galaxy S6 with strong Wi-Fi signal won't pull up Google Play Store
Hi! I just got this phone last weekend, A Samsung Galaxy S6 Edge+. It's been amazing with performance and everything, except Wi-Fi hasn't been good.
I am connected to my home server, but when I go on social media apps or Google Play Store pictures won't load up at all. For SnapChat and Gmail my inbox won't reload.
Whenever I disconnect from Wi-Fi to data my phone receives all these notifications. I know it can't be my router because all my other devices work perfectly well on the Internet. I have tried forgetting the network and reconnecting, restarting my phone.  Here are my speed test results from my phone.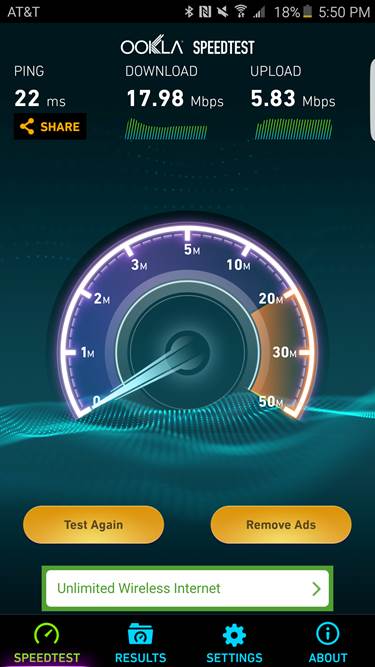 — Michael
Solution: Hi Michael. This can be fixed easily by clearing the system cache. If that won't fix it, consider doing a factory reset.
Problem #6: Galaxy S6 with excellent Wi-Fi signal fails to load Google Play and won't open apps that connect to the internet
I recently (3 weeks ago) purchased a Verizon Samsung Galaxy S6 (unlocked), and have been perfectly happy with it until now. Suddenly, a couple of days ago, my Wi-Fi and mobile data connections ceased to work. Wi-Fi shows excellent signal, and I have a full four bars of phone signal, which I presume means good data connection.
All of the settings indicate I am properly connected, but I can't get anywhere, neither with a browser nor with a standalone app such as Google Play.
I have searched high and low for some solution, to no avail. Any help? TIA. — Matt
Solution:  Hi Matt. Your issue may be similar to Michael above. Do you have other devices using your Wi-Fi network? Is Internet connection working fine when connected to this network?
The four signal bars of the Wi-Fi icon only tells you that there's a solid connection between your router and phone but it doesn't tell you whether or not the internet connection that goes beyond the router is okay. Try doing a speedtest on your phone like what Michael did to check the internet connection speed. You also need to have a reliable internet connection. If your internet connection keeps dropping, it may also result to failure of some apps to load properly.
Wiping the cache partition may also help in this case.
Problem #7: Galaxy S6 getting "authentication error" when trying to connect to school Wi-Fi
I am having trouble connecting to my school's Wi-Fi using my Samsung Galaxy S6.  When I try to connect, it says it successfully connects, but does not show the Wi-Fi signal icon at the top right of the screen, and then says "Authentication error", and at no point actually effectively connects to the internet.
Many others at my school have had the same problem with a few of the lower-end Samsung Galaxy models.  I was wondering if there is a way to unlock the phone to the Wi-Fi, or something similar.  I'm not sure if the Wi-Fi's security/firewall has something to do with it (its security is listed as "802.1x EAP".  I'm not sure if that helps).
 I don't know if that's enough information to get a good picture of the problem, but if you have any tips or ideas as to how I could get my phone to connect to the school Wi-Fi, it would be greatly appreciated.  Hope you're having a lovely day. — Adelaide
Solution: Hi Adelaide. Public Wi-Fi networks are setup differently and have their own set of restrictions. The first thing that you must do is to really talk to your school's IT department to ensure that your device is not blocked and allowed to connect to the network.
Authentication errors can be caused by a number of things but can easily be resolved by making sure that you are entering the correct password. It can also be fixed by refreshing the connection by doing a powercycle of both router and your phone (although this may not be possible since you have no access to the router).
Related reading: How to fix Wi-Fi issues on your Samsung Galaxy S6 and S6 Edge
---
Engage with us
If you are one of the users who encounters a problem with your device, let us know. We offer solutions for Android-related problems for free so if you have an issue with your Android device, simply fill in the short questionnaire in this link and we will try to publish our answers in the next posts. We cannot guarantee a quick response so if your issue is time sensitive, please find another way to resolve your problem. 
When describing your issue, please be as detailed as possible so we can easily pinpoint a relevant solution. If you can, kindly include the exact error messages you are getting to give us an idea where to start. If you have already tried some troubleshooting steps before emailing us, make sure to mention them so we can skip them in our answers.
If you find this post helpful, please help us by spreading the word to your friends. TheDroidGuy has social network presence as well so you may want to interact with our community in our Facebook and Google+ pages.