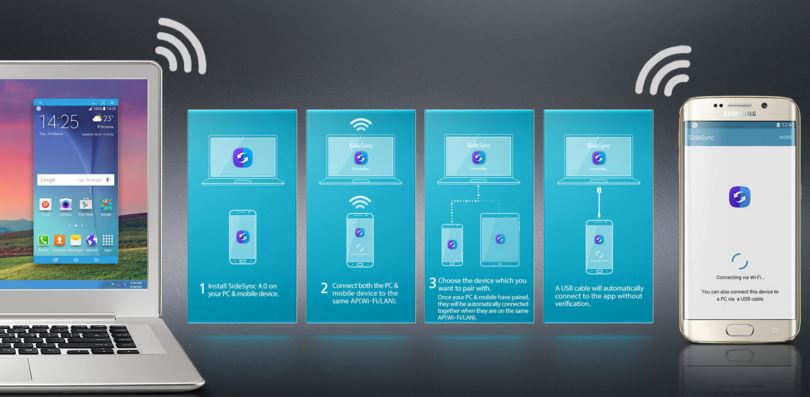 There's no doubt the #GalaxyS6 is a great phone but just like any other "greats" out there, some of its users may sometimes find it frustrating. So below are the expressed frustrations of some of our community members regarding their Galaxy S6 device.
If you are new to our site, don't hesitate to visit other similar posts.
If you are looking for solutions to your own #Android issue, you can contact us by using the link provided at the bottom of this page, or you can install our free app from Google Play Store.
---
Problem #1: Galaxy S6 only charges via computer and won't charge via regular charger
I'm begging for some help here. PLEASE!  My cell phone will charge on a laptop or car charger only. It will not charge on a wall charger. I've changed out cords, I've changed out the charger box, I've changed and swapped everything. I even went and bought a brand new Samsung charger and yes it was a Samsung brand. I've also had other Galaxy S6 users test my chargers and they all work for them. Just not for my phone.
I've seen this problem posted on your page from another Galaxy S6 Edge user. He had the same problem and when you gave feedback, he did not reply any further. I can't seem to find a fix for this problem anywhere. My phone is under warranty, the Samsung warranty for one year. When I called them they had me set it back to factory reset and that seemed to work for about a week. Now it's back to the same problem all over again and I am at a loss.
For me to send it in to Samsung for repair, they are quoting me $250 for this issue even though it's under warranty. I feel it's something that could be fixed here on my end and I'm really hoping you can help. I did read on your website where it states to check older apps and I have deleted all unnecessary apps from my phone and only use the ones that are most important. I have less than 20 pictures on this phone since deleting everything back to factory. I am at a loss. Please if you have any kind of fix for this issue let me know. I don't know what else to do.
Thank you again so much for any and all assistance in this matter.
God bless.  — Jennifer
Solution: Hi Jennifer. It's interesting to know that the issue was temporarily fixed after a factory reset. That the problem eventually came back days after the last factory reset is an indication that a third party application may be causing the trouble. Keep in mind that when we say third party apps, it refers to any software you install after the initial setup. They may be apps from Samsung or Google but as long as they are not part of pre-installed apps, they are still considered "third party". What you can do to rectify the problem is by booting your phone in safe mode before you charge it. This will ensure that only the pre-installed apps are running during the charging period. To do that, just follow these steps:
Press and hold the Volume Down and Power keys for 20 to 30 seconds.
Once you see the Samsung logo, release the Power key immediately but continue pressing the Volume Down key.
Your phone should continue booting up and you will be prompted to unlock your phone as usual.
You will know if the phone successfully booted in safe mode if the text "Safe mode" is displayed at the lower-left corner of the screen.
Problem #2: Galaxy S6 overheating and other hardware issues
My phone has got so hot that it burned & left a scar on my arm w/an imprint of the side & Edge of the phone. Then the following day I picked it up & it scalded my fingers. It was so hot and I couldn't hold onto it and dropped it causing it to crack! They state I must pay $200 to replace it when it's not my fault and continues to heat up so hot that it's getting heat fracture's causing it to crack even more!
PLEASE HELP ME…I DON'T WANT TO HAVE TO CALL AN ATTORNEY TO HELP ME SO WHAT CAN I DO TO GET THIS DEALT WITH & GET A REPLACEMENT SENT TO ME? I'LL BE AWAITING YOUR RESPONSE AS SOON AS YOU CAN RESPOND AT YOUR EARLIEST CONVENIENCE, GOD BLESS! — Billie
Solution: Hi Billie. If the phone's screen or body had been cracked, your best bet at this time is to get it replaced. As much as we would like to help you, fixing the cracked part requires physical diagnostic and fix. Obviously, we cannot do that for you. Please call Samsung or any relevant party (wireless carrier or retailer) and ask for a replacement unit. Don't forget to mention that the phone overheated. That should give them an idea that the device may have some internal hardware issues to begin with.
Problem #3: Galaxy S6 keeps getting harassing call and voice mail from one number
I keep getting phone calls from a fax number. I have stopped the calls to the phone. What is happening now is the number realizing I am not answering is generating voice mails. So, since last Wednesday until today I have gotten almost 250 voice mails. All it does is beep.
I have sent numerous faxes to that number which is in Chicago. No response. My carrier says "something" to change my number which is not an option. They will provide me with a program that will stop the mails at a nominal charge of $4.99 a month. I refuse to pay that to stop me from being harassed. They tell me that it would be a violation of the privacy act to find out who is using this fax. So much for that. The voice mails are coming in even as I type. They start at 9 AM and stop at about 6 PM. — Leo
Solution: Hi Leo. The best party that can help you with this problem is your service provider. If their only "solution" to this problem is to charge you further, why don't you pay a visit to your local enforcement agency so they can throw in their 2 cents? There's nothing that we can give or tell you to do to stop the voice mails from coming in. You either have to find a way with your carrier to stop the problem without incurring cost, or you can resort to legal action. Because the voice mails are persistent, the case can rightfully fall under harassment category in almost any country. You are therefore entitled to defend yourself from the hassle via legal means.
Problem #4: What to expect of Android Marshmallow on Galaxy S6
I have had a Verizon Galaxy S6 as my only phone for as long as they have been out. I am on my second one and the first one had a charging issue.
The first time Android rolled out the Lollipop update, my phone went from being awesome, to being worthless. Lagging, ridiculous battery drain to name a few major issues. Then, thank goodness, they finally rolled out an update to Lollipop. Well, unfortunately, while it helped the battery drain and sluggish somewhat, it  still lagged terribly in performance. Thank goodness the phone wouldn't charge one day and I had it replaced under warranty. Every morning, for the last year and a half, I have cancelled the Lollipop update. But now with Marshmallow coming out I have no idea what I should do. Any advise? FYI…I'm a fairly technology savvy guy. Thanks a ton. Learned quite a lot from you guys. — Russ
Solution: Hi Russ. Just like you, the general performance of the new Android Marshmallow remains a mystery to us until now. We honestly don't have any idea how this OS will fare on Samsung devices and in Galaxy S6 in particular. Our job here is to point out problems as we receive requests for assistance from our community. We haven't even updated our devices in our lab to Marshmallow at this time so there's no way for us to give a fair assessment to this product. As much as possible, we stick to official firmware version so we can't tell if the unofficial Marshmallow versions out there are okay.
We know that Android Marshmallow is heavily tested on current flagship phones like the Galaxy S6 and Note 5 so there's a higher chance that a lot of minor glitches and bugs must have been addressed at this time.
A few good rules of thumb to follow following a major OS update though include wiping the cache partition, doing a factory reset, and making sure that all installed apps are fully compatible. The last one is usually the most common reason for problems following an update. Some app developers may not roll out updates for their product. That can cause all sorts of trouble as the new operating system may encounter conflicts with apps that are not optimized to work with it. If unsure whether an app is updated to work with Marshmallow or not, contact the developer or simply uninstall it.
In the meantime, keep watching for more articles from us about Marshmallow as more and more Samsung devices are starting to get the update.
Problem #5: How to create a backup of Galaxy S6 files
No ringing sound on incoming calls, no sound on boot up, no sound when releasing the volume sound control button, except with ear phones. When calling, my voice mail can hear with or without head phones, but when I press speaker there is no sound. Incoming calls vibrate but no sound. Can hear ringing with head phones on. Have checked all settings and all are correctly set.
Just had screen and digitizer replaced. Can hear ringing with head phones on. Just typing this to you has lead me to believe there is a problem with the speaker. What do you think?
I don't know how to back up my phone and don't know if when I do back up if it saves all my app information. Not sure how to get backed up info back if I try a hard reset. Not really technologically savvy. — Christopher
Solution: Hi Christopher. The repair process must have disconnected the speaker that now results to this problem. You need to check all the circuits are connected, especially the speaker assembly.
For your question as regards to making a backup of your data, the best way to go is by official means. Simply download and install Smart Switch on your S6 and computer and you are good to go. For a detailed description on how to use this product, please use Google.
Problem #6: Galaxy S6 running slow, freezing, email won't sync
I don't know what happened but somehow my stock email app dropped my accounts and greyed out. At one point it wouldn't even let me sign in, though I was certain of my password. I could have also deleted an app that worked along side the stock email app, maybe?
Now I've got my accounts logged in (first I created a new email and logged that in, it worked. Then I just changed my password to my old email and it allowed me to sign in.), but the icon is still greyed out and I cannot sync my contacts.
All of a sudden my phone is overheating, running slower, etc. And it's always been so good to me. I can't say I'm overwhelming it as I am a minimalist type and I don't have any games or excessive apps.
Is there any tips you have/app suggestions that would help my phone get over this fit?
Thanks, in advance! — Sarah
Solution: Hi Sarah. There may be a firmware glitch or malware causing the troubles you mention here. The issues above are some of the common symptoms if a device is either having a problem with the cache and/or operating system, or if it's infected with a malware. Consider wiping the cache partition first to see if it will make any difference.
For minor firmware-related issues brought by apps and firmware updates, wiping the cache partition often does the trick. It's because this procedure will literally delete all cached files in the cache partition, which will force the system to create new ones during the next boot up.
This procedure is also very helpful in fixing issues like random reboots, boot loop, stuck during boot up and random freezes after updates. Here's how you wipe the cache partition on your S6
Turn off the device.
Press and hold the following three buttons at the same time: Volume Up key, Home key, and Power key.
When the phone vibrates, release the Power key but continue to press and hold the Volume Up key and the Home key.
When the Android System Recovery screen appears, release the Volume Up and Home keys.
Press the Volume Down key to highlight 'wipe cache partition.'
Press the Power key to select.
When the wipe cache partition is complete, 'Reboot system now' is highlighted.
Press the Power key to restart the device.
If wiping the cache partition won't help, don't hesitate to perform a factory reset. It's by far the most effective solution to problems like the ones on your phone right now. Don't forget to create a backup of your files first before proceeding to these steps:
Turn off your Samsung Galaxy S6 Edge.
Press and hold the Volume Up, Home and Power keys together.
When the device powers on and displays 'Power on logo', release all keys and the Android icon will appear on the screen.
Wait until the Android Recovery Screen appears after about 30 seconds.
Using the Volume Down key, highlight the option, 'wipe data/factory reset' and press the Power key to select it.
Press the Volume Down button again until the option 'Yes — delete all user data' is highlighted and then press the Power key to select it.
After the reset is complete, highlight 'Reboot system now' and hit the Power key to restart the phone.
---
Engage with us
If you are one of the users who encounters a problem with your device, let us know. We offer solutions for Android-related problems for free so if you have an issue with your Android device, simply fill in the short questionnaire in this link and we will try to publish our answers in the next posts. We cannot guarantee a quick response so if your issue is time sensitive, please find another way to resolve your problem. 
When describing your issue, please be as detailed as possible so we can easily pinpoint a relevant solution. If you can, kindly include the exact error messages you are getting to give us an idea where to start. If you have already tried some troubleshooting steps before emailing us, make sure to mention them so we can skip them in our answers.
If you find this post helpful, please help us by spreading the word to your friends. TheDroidGuy has social network presence as well so you may want to interact with our community in our Facebook and Google+ pages.