Welcome to another post that will try to fix issues reported by some #GalaxyS6 users this past week. There are 6 issues that we pick for you so we hope that you will find this material helpful.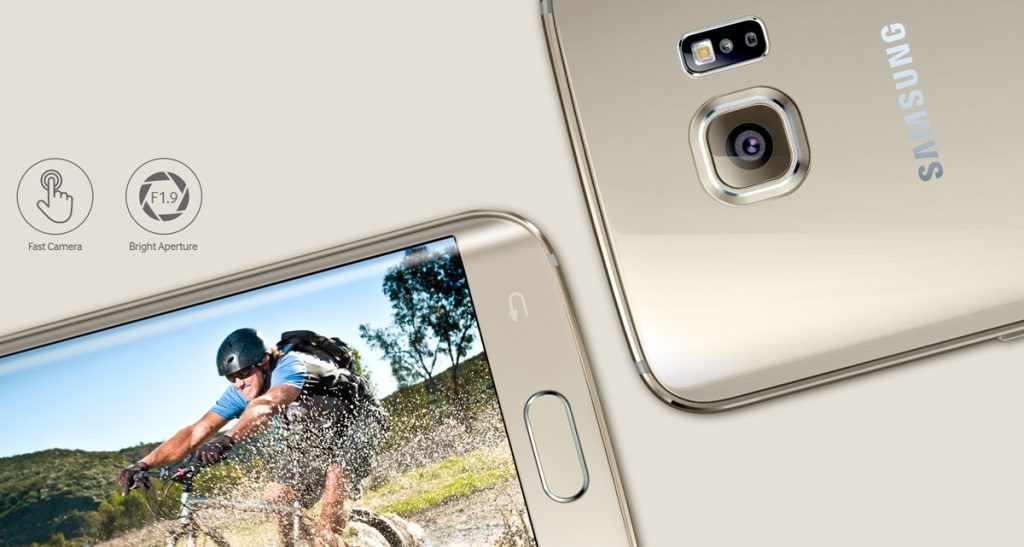 Below are the topics that we answer:
If you are looking for solutions to your own #Android issue, you can contact us by using the link provided at the bottom of this page, or you can install our free app from Google Play Store.
When describing your issue, please be as detailed as possible so we can easily pinpoint a relevant solution. If you can, kindly include the exact error messages you are getting to give us an idea where to start. If you have already tried some troubleshooting steps before emailing us, make sure to mention them so we can skip them in our answers.
---
Problem #1: Solution to "Unfortunately IMS Service has stopped" error on AT&T Galaxy S6
"Unfortunately IMS Service has stopped". Solved it differently from your way via S6 Settings > Applications > Messages > AT&T Messages Backup & Sync > Stop Backup (link).
This issue happened after an update to Marshmallow 6.0.1 and a prompt asking if I wanted to backup my messages to the cloud. I said yes. From that point onward, I had a spinning icon in my bar showing it was actively trying to backup and sync. Then a popup message every 15 seconds "Unfortunately IMS Service has stopped". Click OK and 15 seconds later reappears. Read forums everywhere, including yours and NO ONE had this solution. All were way over my head techy. Please add it to your solutions. It addresses the actual problem. — Amy
Solution: Hi Amy. Yeah, we covered this issue in this post before. Errors due to carrier-specific app and/or service like IMS service can sometimes be tricky for us to resolve because we are not familiar with thousands of such apps around the world. The best that we can do is to offer general directions in troubleshooting such as booting the phone in safe mode, in the hope of isolating if the issue is due a third party app or not. And of course, for an issue that appears to be app-specific, wiping the app's cache and data is also a must.
The thing with safe mode is that it only filters third party apps. Since IMS Service is an AT&T app (which we failed to identify initially), it won't be snagged by safe mode, thus it would continue to run.
We thank you for your effort in letting us know of a solution for this particular issue. We think it will be very helpful for other members of Android community. If we are not mistaken, this issue also occurs in other devices  from AT&T as well so publishing your solution will be very valuable. Thank you.
Problem #2: Galaxy S6 won't turn on
Hi! So I've had my phone, the Galaxy S6 for a year and a half now. Never had any major problems that weren't resolved by a normal restart. I've always kept a good, sturdy case on it and it has never been cracked. But today, all of a sudden, the screen went black and showed to start up screen (all black with white letters "Samsung Galaxy S6, powered by Android"). It stayed like this no matter what I did. I tried restarting, holding down the power, volume, and home keys in various formations, but nothing. I left it alone for 2 hours and then the screen went all black and still wouldn't turn on. I plugged it in the charger and it showed the charging symbol but has not made any progress in 40 minutes. Please help. – Steph
Solution: Hi Steph. The only potential solutions that you can try at your level are attempts to boot the phone in different modes. If your S6 remains unresponsive when you try to boot in either safe mode, recovery mode, or Odin mode, then the issue has now become beyond an average user's ability to resolve. You must tap the expertise of Samsung or other qualified repair shops to help you fix whatever hardware issue the phone is having.
Problem #3: How to create backup of files from Galaxy S6 if it keeps on rebooting
My husband's Galaxy s6 turns off every few seconds and won't turn on at all without being connected to the charger but even then continues to turn off and reboot. He has been advised by US cellular to just send it in to Samsung because they don't fix these issues but we desperately want recently taken photos from the phone before we do that and Samsung wipes the phone. The photos are recent and didn't get backed up in time before issues arose and they are extremely sentimental as they are the only photos from the OR the day our son was born. Is there anything we can do? The technicians at US cellular were not very helpful and just kept telling us that they don't work with these problems and to send it in. — Whittmcg
Solution: Hi Whittmcg. Like Steph above, the issue is most probably beyond resolving at your level right now. If the device keeps rebooting even when connected to a charger, the cause of the issue may be a bad battery, or another failing component. In order to access your phone's files, we need to make sure first that the device's power remains uninterrupted for at least a few minutes (depending on how fast you can move the files to a PC via USB cable). If you can't achieve an uninterrupted mode on your S6, there's just no way to move files. Needless to say, it may be too late now to try to save those photos as there's no trick that can make your S6 remains stable for some time.
Problem #4: Galaxy S6 drains battery while charging | Galaxy S6 only charges using a car charger
My Galaxy S6 will only charge when it is on the car charger (which is a lightning charger). When it is plugged into the wall unit (any wall unit – I've tried various ones) it won't charge at all if it is dead. If it has a bit of a charge, it charges insanely slow. I plugged it in at 15% at 9pm, and at 7am it was only at 54%. Seriously?! I've never had this problem. It will charge slowly in my computer as well. I recently downloaded some spy app stuff on my daughters phone and not sure if some of it is on my phone too so maybe a 3rd party is doing this?? I tried putting it in safe mode to charge, but it didn't charge any faster that way. It seems to only charge quickly when it is on the car charger. I really don't want to do a factory reset. Is there any way I can remedy this without extreme measures?– Stacy
Solution: Hi Stacy. The first thing that you want to do in this situation is to make sure that you are using the right charging cable, with correct amperage, and charger (with correct amperage as well). We don't want to go into technical details how to go about that but the simplest way to achieve that is by using the Samsung supplied USB cable and charger FOR this phone. That means using the cable and charger that came with the box. If you are no longer using that, get the correct charging kit for this phone model from any Samsung store or order one from their website.
Once you've established that the charging cable and charger are not the cause, you can further narrow down the possible causes to either the phone's software or hardware.
Since booting in safe mode did not make a difference, the next logical step is to perform a factory reset. We know it's a hassle but it's the only way to help you check if the reason of the problem is software related. As an average user (and assuming you don't do rooting or flashing custom software), there's only so much that you can do to fix an issue like this. Factory reset is actually the last and final software "tweak" that you can do. If the phone remains the same and the battery continues to drain even when charging after you performed a factory reset (and without third party apps), you can assume that you have a hardware problem at hand.
And since hardware issue is almost always unfixable by average users, we don't cover them in this blog. If you think you have the right knowledge and tools to perform hardware repairs, please look for guides somewhere.
For reference, below are the steps on how to perform a master or factory reset on the S6:
Turn off your Samsung Galaxy S6 Edge.
Press and hold the Volume Up, Home and Power keys together.
When the device powers on and displays 'Power on logo', release all keys and the Android icon will appear on the screen.
Wait until the Android Recovery Screen appears after about 30 seconds.
Using the Volume Down key, highlight the option, 'wipe data/factory reset' and press the Power key to select it.
Press the Volume Down button again until the option 'Yes — delete all user data' is highlighted and then press the Power key to select it.
After the reset is complete, highlight 'Reboot system now' and hit the Power key to restart the phone.
Problem #5: AT&T Galaxy S6 Edge group messages is sent to both the original sender and members of the group
So I just bought a Galaxy S6 Edge (I know, a little late to the party) and whenever people send group messages to me, I'm included as one of the recipients to the messages. In other words, my phone number is listed as one of the contacts to send the message to. Because of this, every time I reply to a group message, I receive the message myself in addition to everybody else in the group. So there will be a yellow sent message, as well as a blue received message that is from me. Is there any way I can turn that off? I've checked with my carrier (AT&T), and everything is good on their end, and I have reset my phone multiple times. Any suggestions? — David
Solution: Hi David. Messaging apps vary by carrier so we are not quite sure if this issue is unique to  AT&T's messaging app on the S6 Edge. We don't have access to an AT&T S6 in our laboratory so we can't independently check the exact settings. The only suggestion that we can give is to check what happens if you play around with the messaging app's Group MMS option under settings. Your carrier should be able to help you with this issue as it concerns their product but if they really can't try to look for solution from AT&T's forum site or other third party forums that talk about AT&T devices.
Problem #6: Galaxy S6 can't connect to the internet when using home wi-fi
We have the phones in my house and all work on WiFi except the Galaxy S6. By work on WiFi I mean, they function on wifi the same as if they were using 4G. The Galaxy S6 works on 4G in the house but not on WiFi. It does however, work on my work's wifi. My home connection is not slow. I know this because all other devices and computers use it just fine. I have tried everything except a factory reset because I don't think that will do anything. I'm not sure why only the Galaxy S6 has problems. The problems started when we switched to a better router. The old router worked out with the S6 just fine but that router is very old and the new is a big upgrade. I have messed with all the settings I can think of to get the computer S6 to work but nothing works. — Jarom
Solution: Hi Jarom. First of all, we assume that when you say your S6 doesn't work on Wi-Fi, you are referring to the phone's inability to connect to the internet via your home wi-fi.
The second thing we want to point out is the fact that if your S6 works with other Wi-Fi networks, that's a clear indicator that the issue may only be on how your home wi-fi network allows devices to connect, or that your phone's network memory needs to be cleared (especially if the SSID or network name remains after switching to a new router).
Check router settings
In order to check if the issue is being caused by router-level restriction, you must ensure that your S6 is not blocked from connecting to the internet by the router itself. If you are the administrator of your home wi-fi, log in to your router's graphic user interface (usually done by pulling up a browser in a computer and typing the router's log-in page like 192.168.254.254). Every router has its own way of allowing access to its GUI so make sure that you consult the manual or contact the manufacturer for support. If this router was provided by your internet service provider, call your ISP accordingly.
Once you've logged in to your router's GUI, check if you've accidentally blocked your phone's MAC address or IP address. Doing so can result to your S6 being unable to connect to the internet. If the phone is not blocked, there's also a possibility that it may be restricted or throttled down to only connect to the internet with a very limited bandwidth. Again, routers vary on how their GUIs look so make sure that you ask for assistance if you don't know what we're talking about here. Put simply, you want to ensure that your S6 is not blocked from connecting to the internet, or if it's not, only allowed to connect but with very slow connection speed.
If there's another family member acting as the administrator of your home wi-fi, make sure that you let him or her know whether or not the above scenarios are happening.
Do a factory reset
If everything is clear on the router level, don't hesitate to do a factory reset. While "forgetting" then reconnecting to a wi-fi network is sometimes enough to fix this issue, yours may be different. Making sure that you set all software settings back to their default state may be the only effective solution for the problem. Before you commit to a factory reset though, you can also try to wipe the cache partition to see if that will work. Here's how it's done:
Turn off the device.
Press and hold the following three buttons at the same time: Volume Up key, Home key, and Power key.
When the phone vibrates, release the Power key but continue to press and hold the Volume Up key and the Home key.
When the Android System Recovery screen appears, release the Volume Up and Home keys.
Press the Volume Down key to highlight 'wipe cache partition.'
Press the Power key to select.
When the wipe cache partition is complete, 'Reboot system now' is highlighted.
Press the Power key to restart the device.
---
Engage with us
If you are one of the users who encounters a problem with your device, let us know. We offer solutions for Android-related problems for free so if you have an issue with your Android device, simply fill in the short questionnaire in this link and we will try to publish our answers in the next posts. We cannot guarantee a quick response so if your issue is time sensitive, please find another way to resolve your problem. 
If you find this post helpful, please help us by spreading the word to your friends. TheDroidGuy has social network presence as well so you may want to interact with our community in our Facebook and Google+ pages.