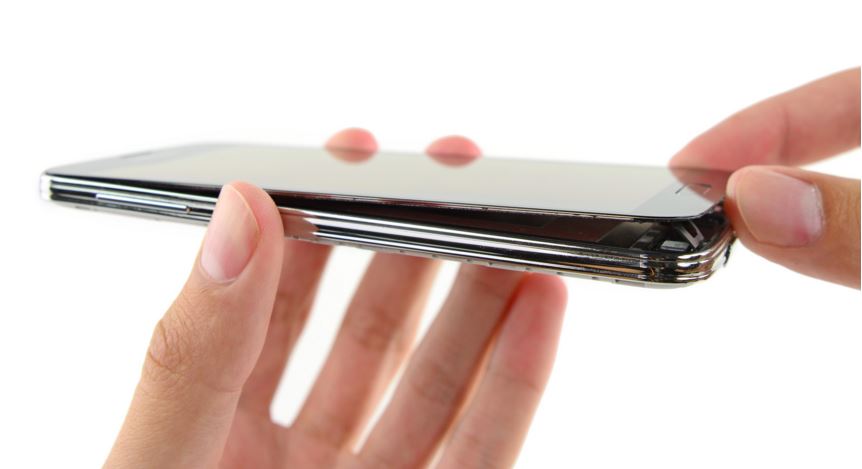 Are you experiencing charging issues on your #Samsung #GalaxyS5 phone? If yes, this article may help you in finding the solution that may have evade you until this time.
Below are the issues discussed in this post:
If you are looking for solutions to your own #Android issue, you can contact us by using the link provided at the bottom of this page.
---
Problem #1: Galaxy S5 shuts down on its own
Hi, so from around three days ago my S5 suddenly started shutting off randomly. Whenever I try to start it up again it'll have the starting up animation but then just shuts off again, or it'll play the starting animation twice before shutting off again. I've realised that the longer I leave it before trying to start up again the longer it stays alive before flatlining again, but usually only 1-5 seconds.
If I restart it immediately it won't even make it to the lock screen, it'll just shut off again. Most recently the phone just shut off at 43% percent and kept looping every time I tried to open it. The battery drastically drained during these loops – going from 43 to 13% within 5 minutes. Phone only managed to open again after I put it on charge.
I should mention that my brother bought this phone for me off eBay and it did have some initial problems which I (admitted stupidly) didn't send back to the guy when I discovered it because I didn't want to bother my brother after he had spent so much money buying it for me. The issues was that it wouldn't be recognized by the laptop when I connected it (wasn't the charger or laptop's problem). The earphones and charger that came along with it broke pretty quickly too so I guessing that this phone isn't fully…authentic? But other than those problems it's been working fine until now.
So I just wanted to check with you guys if this is a problem normal Samsung S5 might face as well (assuming that I am correct that my current phone isn't authentic).
Oh the phone was also rooted when I got it if that means anything. So is this a normal issue? Can it be fixed? Or is my phone a dud that I should probably toss out? Sorry, really inexperienced with this type of thing. — Jessica
Solution: Hi Jessica. Before we give you the list of things that you can do to fix the real problem, it is worth mentioning that the random reboot issue is only a symptom. Your first task is to narrow down the possible variables until the cause has been identified. An issue like yours can be due to a hardware malfunction, or a software glitch. To start, try verifying if the issue is at software level.
Boot your S5 in safe mode
Since the phone randomly reboots if you try to turn it on in normal mode, consider restarting it in diagnostic mode, also known as safe mode. While in this mode, your phone will not be running third party apps. If your phone won't reboot randomly while in this mode, that's an indication that our hunch is right. To boot in safe mode, please do these steps:
Turn the device off.
Press and hold the Power key.
When 'Samsung Galaxy S5′ appears on the screen, release the Power key.
Immediately after releasing the Power key, press and hold the Volume down key.
Continue to hold the Volume down key until the device finishes restarting.
Safe mode will display in the bottom left corner of the screen.
Release the Volume down key when you see Safe Mode.
To effectively fix the issue after you've discovered that one of your apps is the reason behind the trouble, simply uninstall suspect apps until the issue has been eliminated.
If the problem remains even when in safe mode though, proceed to the next solution.
Wipe the cache partition
Cache partition, also known as the system cache, is a repository of files used by the device to load apps quickly. If some of the files becomes corrupted, problems may arise. Wiping the cache partition can be done safely and you will not lose your personal date. Here's how you do it:
Turn the phone off.
Press and hold the following buttons together: Power, Volume Up and Home.
Release the buttons once the Android system recovery menu appears.
Use the Volume buttons to navigate to Wipe Cache Partition option.
Press the Power button to confirm selection.
Select Reboot System Now option after deleting the cache. Wait for the phone to reboot.
Restore firmware defaults via factory reset
Another possible solution for this problem is by wiping the phone clean and start fresh again. This can be done by doing a factory reset. If you haven't done it before, here's how to do it:
Press and hold the Volume up button, the Home button, and the Power button together until you see the Android on screen.
Use Volume down to highlight the wipe data/factory reset option and press the Power button to select it.
Use Volume down again to highlight Yes – delete all user data and press Power to select it.
Use the Power button to select Reboot system now.
When the S5 restarts it should be completely wiped and ready to set up again.
Boot in download mode and reflash another/stock ROM
The last software troubleshooting that you can do is try to install a different ROM from the one that you have. Since your phone has been rooted, you can also consider unrooting your device to see the difference. The goal is to see if modifying the firmware to something different will eliminate the possible software problem.
Have the phone checked for hardware problems
If nothing changes after doing all the software stuff above, make sure to seek help from professionals. There might be a hardware component that's not working properly causing the phone to shut down on its own.
Sometimes, a faulty battery can also lead to random reboot issue so try to see if using a different one can fix the problem.
Problem #2: Galaxy S5 no longer charging using the original charger
I am currently experiencing my original phone charger not charging my phone. Not even a 2.0 USB will charge it. Got home this evening went to put phone on charger at 6% and said phone not compatible with charger.
Did a reset and still not working on original charger mine or my wife's charger. Went to put on a 2.0 USB and same issue except it said Downloading with a Green symbol looking like Task manager (which I don't have on my phone).
I removed battery and put battery in my wife's phone. Charged fully, put back in my phone and started up. Went to battery under settings and battery life says 3 hrs at 95% and wife's says 3 hrs while her phone is at 30%.
I know this is not an accurate count but I've never seen my phone battery grid at a 45 degree angle decrease before.
I did hard reset on phone but had to wait  15-20 minutes after several attempts of 2-5  minutes with battery out before I placed it back in phone. battery life says the same decrease. I'm going to leave unplugged for the night and see what happens. How do I know if it's the battery, charging port issues, or even software issues?
On another note, we can't connect my wife's phone to Wi-fi. I'll removed connected devices from our hotspot 4GLTE Pantech. Her Tablet, and my phone pick it up but when I try to connect hers it just says connecting and then kicks out. I believe authentication error from reviews I've read and  didn't know S5 had these problems. I guess we've been really blessed with our device's for the last year and a half until now.
I've tried troubleshooting for the last 2 hours and can't get it connected. Even the hotspot which I can't access online do to admin phone number on device is not pulling up an account. She has same Android version as my phone so I don't believe it's that but I don't what else to do, but back up and reset. Thanks in advance for any help/advice you are able to give us. — Andrew
Solution: Hi Andrew. Inserting the battery of your S5 to your wife's phone is a good way to determine if there's a battery issue at hand. The good thing is it looks like there's none. This means that you must focus the troubleshooting on your phone only. We have outlined the basic software troubleshooting above so make sure that you do them on your phone too.
Do the safe mode procedure first. Try to charge the phone while in safe mode to see a difference. You can skip doing the cache partition if you plan on doing a factory reset. After the reset, make sure not to install anything before you try charging again. If all these potential solutions won't lead you to a software cause, then that's an indication that a hardware failure is behind the trouble.
If you're getting authentication errors when connecting a device to a Wi-Fi network, make sure that you do the basic stuff first which includes the following:
Restarting the modem and/or router.
Forgetting the network on the device.
Making sure that you are entering the correct Wi-Fi password.
Verifying that there are no filtering mechanism on your Wi-Fi that prevents a device from connecting (like MAC or IP filtering).
If you are positive that the network is fine and your wife's phone is not excluded from connecting to the local network, you can start to troubleshoot the phone by doing the same procedures mentioned above. Any of these potential solutions should fix it.
Problem #3: Charging port on Galaxy S5 not working properly
My phone was charging last night and functioning fine. I tried to charge it this morning with every Samsung cable and socket and it wouldn't happen. I turned my phone off and took out the battery, I cleaned and played around with the charger port using a toothpick. While my phone was off and I attempted to charge it again the lightning bolt sign would flash on and off again but the phone wasn't charging. Finally, I pushed the cable really hard into the port and it started charging but I have to keep holding and pushing the cable for my phone to charge. Please any suggestions. — Riana
Solution: Hi Riana. The charging port might be damaged and causing loose connection everytime a charger is inserted. Make sure to have the phone checked by a qualified technician. If the phone is still within the standard one-year warranty period, try to call Samsung and ask for a replacement instead.
Problem #4: Galaxy S5 won't power on
So I cracked my screen a month ago and got it repaired today. I also got a case for it and a tempered glass screen protector. The phone was working when i got it as i turned it on and the dead battery sign was on it. I came home and charged it and it was charging fine. I then took it off charge for a moment and the phone completely went blank. I put it on charge and nothing happened. I have now put it on charge for roughly an hour and a half and still i try turning it on and it has not worked. I decided to search on the internet and some of the ways were to hold the lock and home button together for 10 seconds, hold the home and volume down button and did it but nothing seems to work. Not sure what is happening and it is too late to go to a repair shop as they will all be closed. — Harris
Solution: Hi Harris. We apologize if our answer will not reach in time but as you may have noticed by now, we don't provide immediate solutions. It can sometimes takes days or even weeks for us to be able to compile and write a post for a particular issue.
Anyway, as far as possible solutions are concerned, you can try to do the basic software troubleshooting suggestions above first. If not one of them works, that's a sign that you may have a hardware issue at hand and you need to have the phone checked.
---
Engage with us
If you are one of the users who encounters a problem with your device, let us know. We offer solutions for Android-related problems for free so if you have an issue with your Android device, simply fill in the short questionnaire in this link and we will try to publish our answers in the next posts. We cannot guarantee a quick response so if your issue is time sensitive, please find another way to resolve your problem. 
When describing your issue, please be as detailed as possible so we can easily pinpoint a relevant solution. If you can, kindly include the exact error messages you are getting to give us an idea where to start. If you have already tried some troubleshooting steps before emailing us, make sure to mention them so we can skip them in our answers.
If you find this post helpful, please help us by spreading the word to your friends. TheDroidGuy has social network presence as well so you may want to interact with our community in our Facebook and Google+ pages.